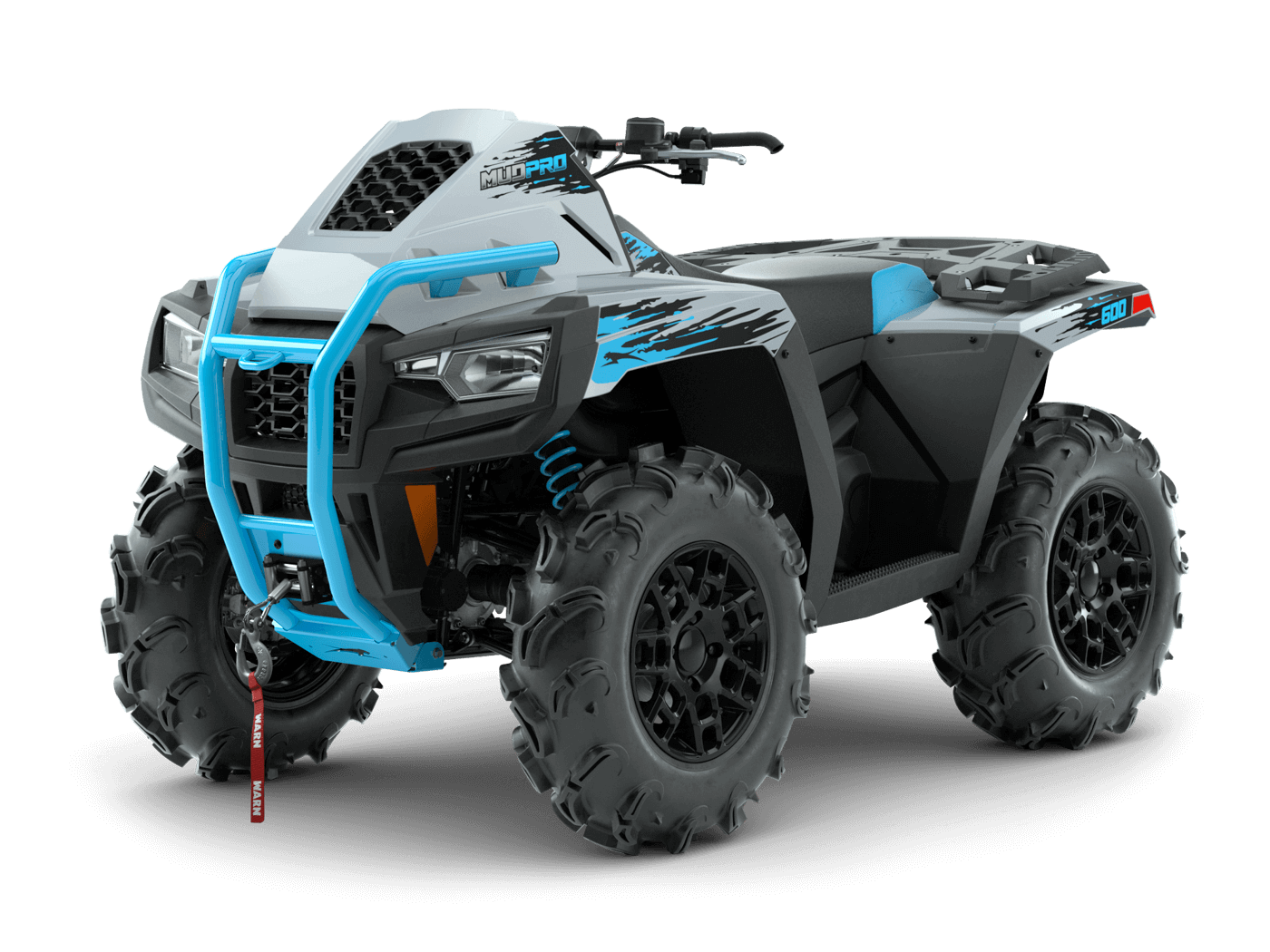 Looking for an ATV that can handle more than just puddles? The new Alterra 600 Mud Pro ATV is built to conquer different types of mud, from thick clay to slick, muddy water. Putting a spin on several integral parts of the Alterra 600 ATV, this vehicle can dive in deeper with snorkels and a relocated radiator, and the specialized 28-inch mud tires offer more traction and ground clearance. With these all-new capabilities, chasing down the adrenaline is easier than ever before.
$11,599
Starting USD*
*Plus destination charge and set-up.
Logistics surcharge of $250 will apply.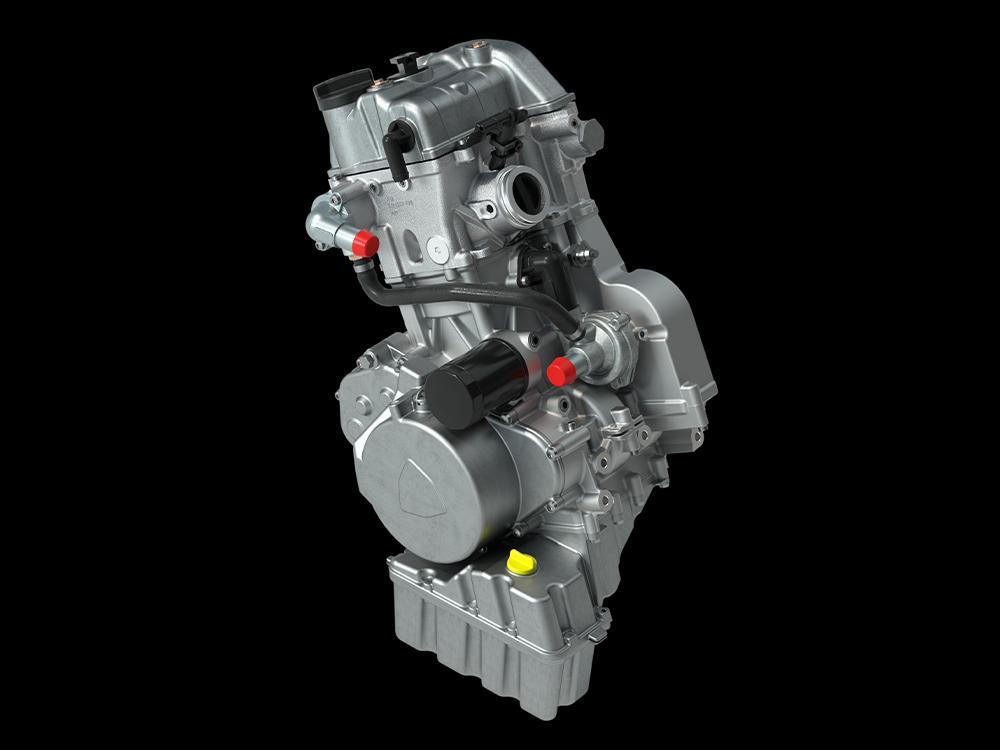 POWER LIKE NEVER BEFORE
600CC, 45HP ENGINE
With a powerful 600 class EFI engine built in St. Cloud, MN, the Alterra 600 Mud Pro is built to fuel your sense of adventure. This high-output power will let you explore tougher terrains and achieve more on your ATV.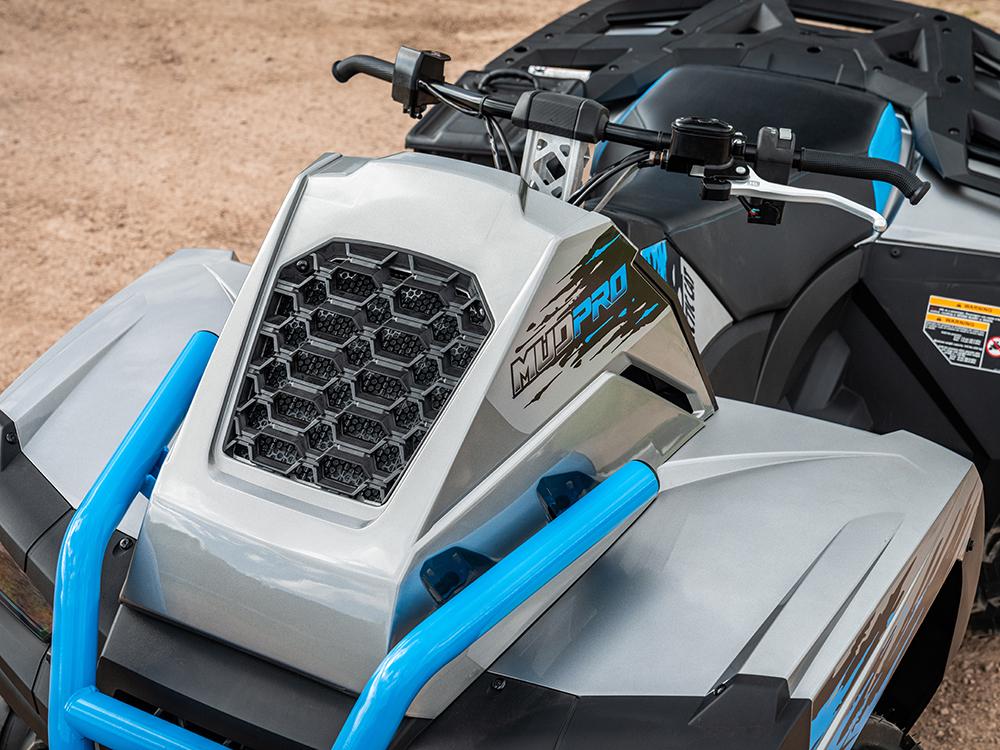 BEAT THE HEAT
RELOCATED RADIATOR
When mudding, you don't want your vehicle to overheat because of a clogged radiator. That's why we took the radiator and elevated it above where the front rack would sit on a regular Alterra 600 ATV. Now you can get into the thick of it without worrying about clogs slowing you down.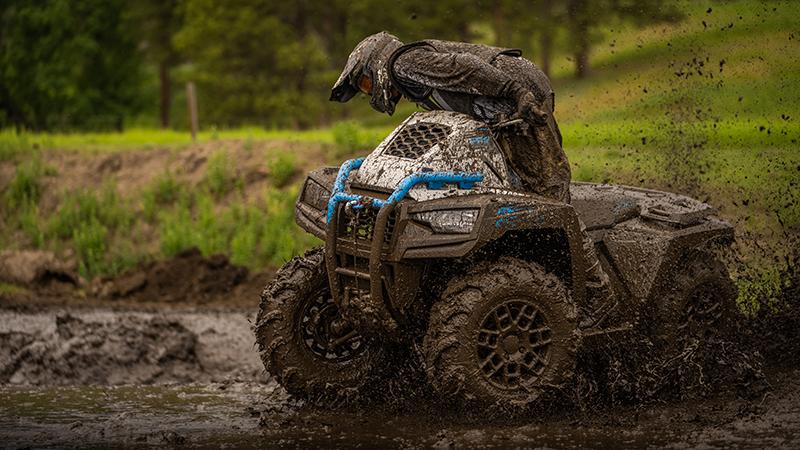 BUILT FOR DEEP MUD
12.8-INCH GROUND CLEARANCE
Mud can be deceptive. You never know how deep it actually is. But with the Alterra 600 Mud Pro, you have the ground clearance to confidently dive in. Pairing an elevated 12.8 inches of ground clearance with 28-inch mud tires, this ATV is ready to get out there and make a mess.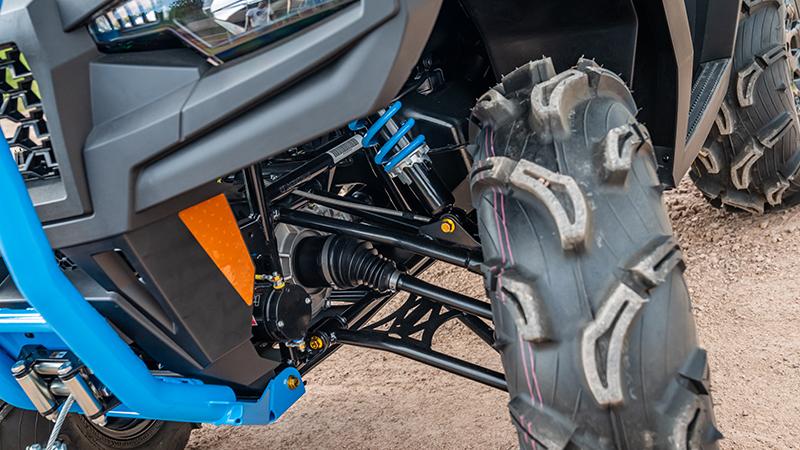 EFFORTLESS HANDLING
ENHANCED SUSPENSION SYSTEM
The enhanced suspension on the Alterra 600 Mud Pro offers a smoother ride and easier steering. You'll feel the difference offered by larger, upgraded shocks and springs, as well as power steering, and you'll never want to go back.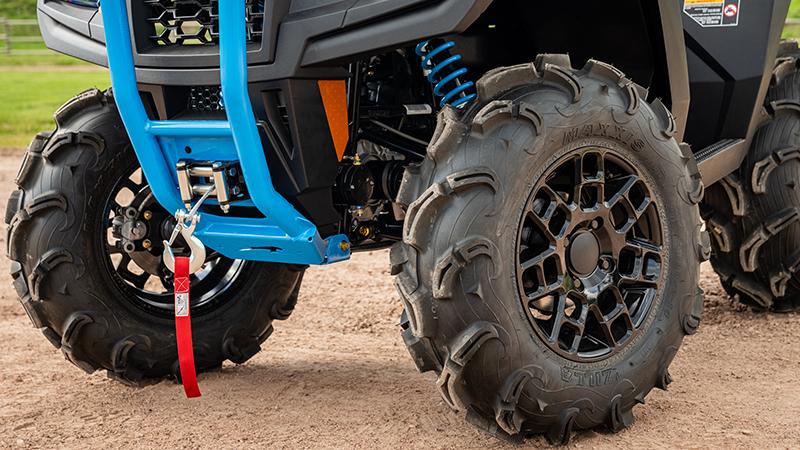 BIGGER AND BADDER
28-IN MUD TIRES
Specially designed for slick mud, these 28-inch mud tires will offer more traction in tricky conditions. Plus, the large size lets you dive into deeper mud with confidence and absorb some of the shocks of hardcore riding.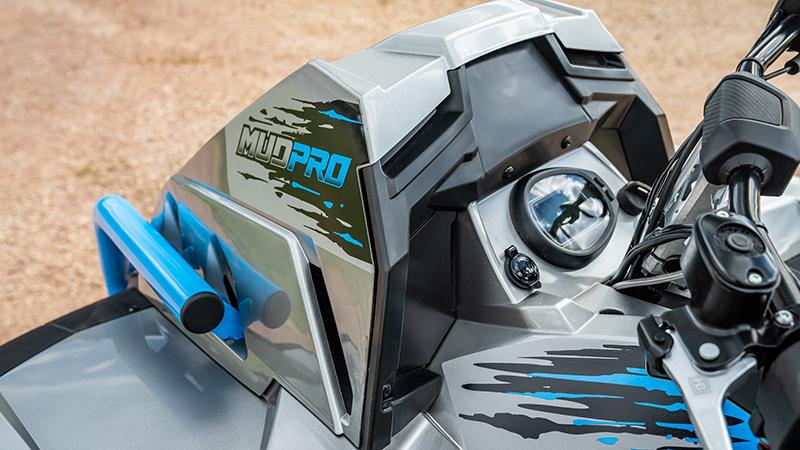 DIVE ON IN
SNORKELS
Don't stall in the deep mud. The Alterra 600 Mud Pro is equipped with snorkels to keep water and mud from accessing the drive belt and air-intake, which will keep your engine running smoothly in more than just puddles.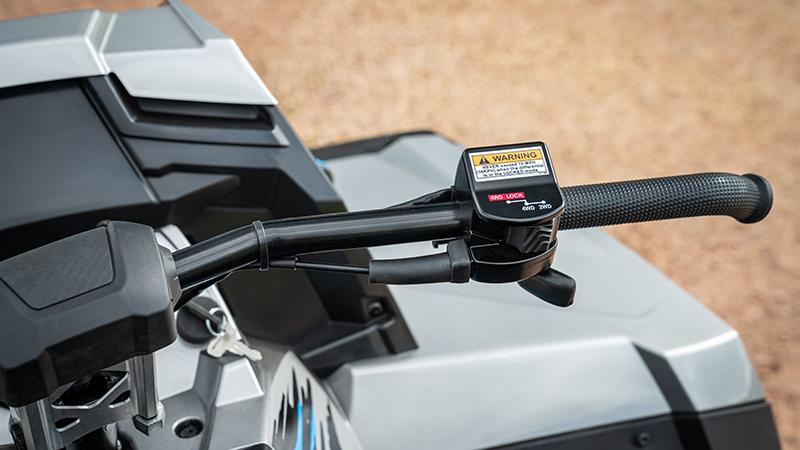 ENHANCED TRACTION
SELECTABLE FRONT LOCKING DIFFERENTIAL
With the all-new selectable front locking differential on the Alterra 600 Mud Pro, you'll be more in control of how you ride. By simultaneously putting maximum torque to all 4 wheels, your vehicle's traction will be optimized, letting you handle harder terrains with ease.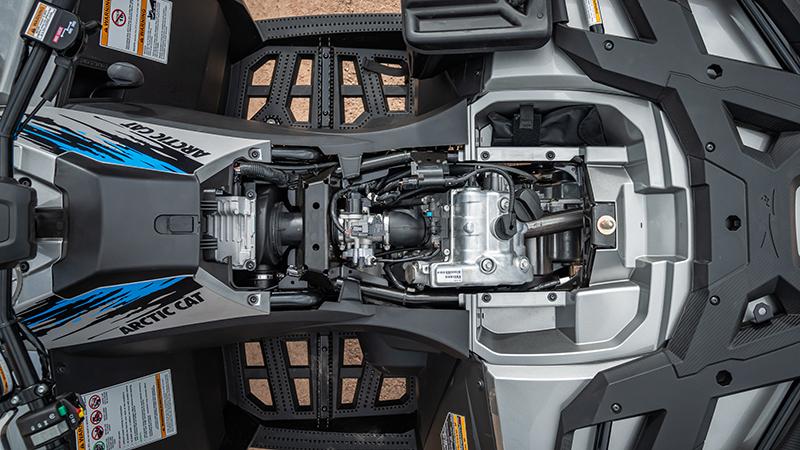 KEEP COOL
OPTIMIZED ENGINE ORIENTATION
With the one-of-a-kind engine orientation and exhaust routing, you won't feel all the heat from your ATV while riding. Instead of focusing on the heat, your attention can stay fixed on your epic ride.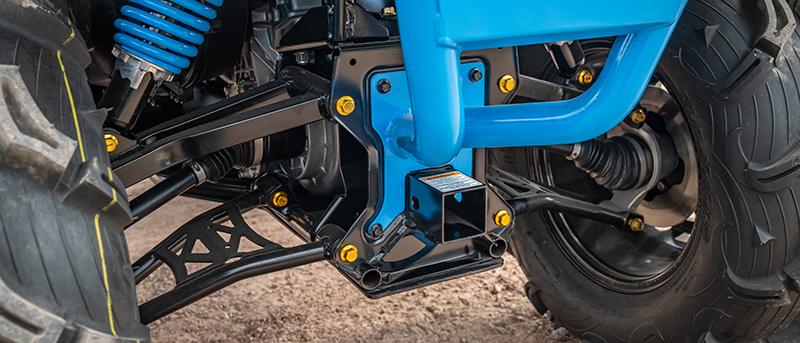 FOR WORK OR PLAY
1,050-LB TOWING CAPACITY
The Alterra 600 Mud Pro is equipped for hard work as well as a great ride. With a front tow hook and 2-inch rear receiver, your ATV can pull over half a ton.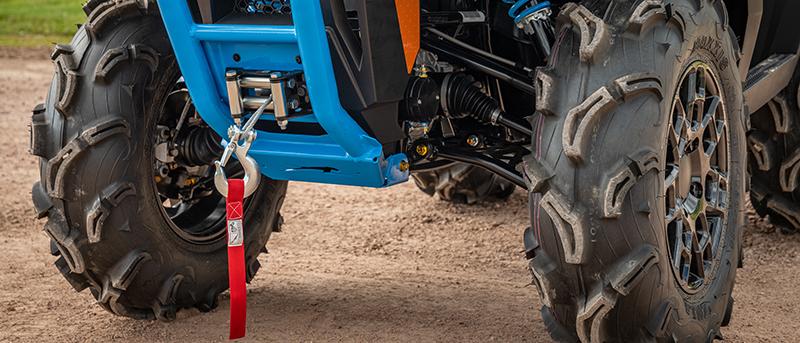 GET OUT OF TOUGH SITUATIONS
3,500-LB WARN WINCH
With the Alterra 600 Mud Pro's 3,500-LB WARN Winch, you can get yourself or your friends unstuck with ease. Built into the front of your ATV, you'll be prepared for the unexpected.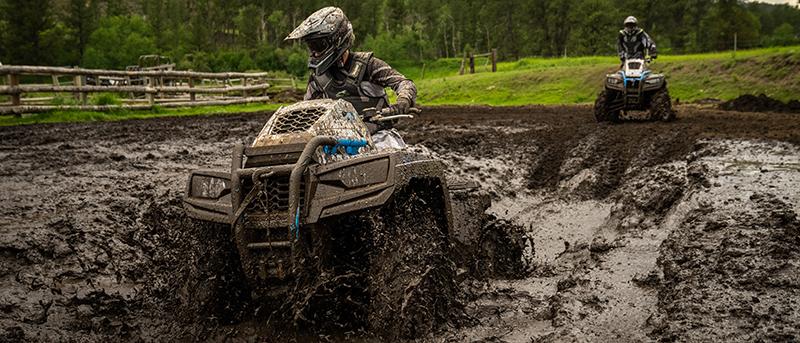 TAKE COMMAND OF YOUR RIDE
ELECTRONIC POWER STEERING
With electronic power steering (EPS) on every Alterra 600 Mud Pro, you'll take your ride to the next level. Enhanced control, easier turns, and intuitive handling will all upgrade your ride more than you could imagine.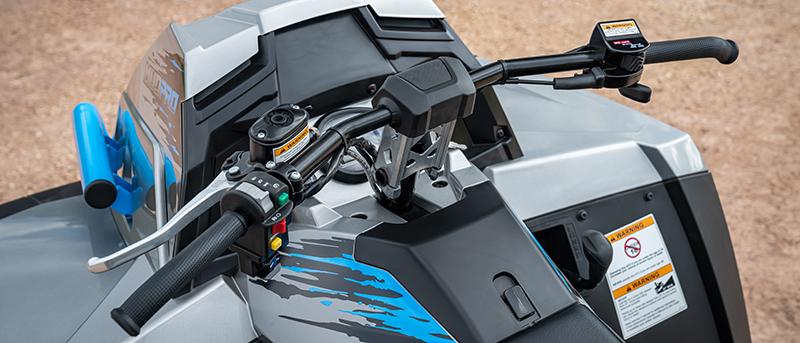 ADAPTS TO YOU
ADJUSTABLE RISER HANDLEBARS
Your ride, your style. With adjustable riser handlebars, your ATV can be easily adapted to however you ride and to your stature. No more hunching over to hold on.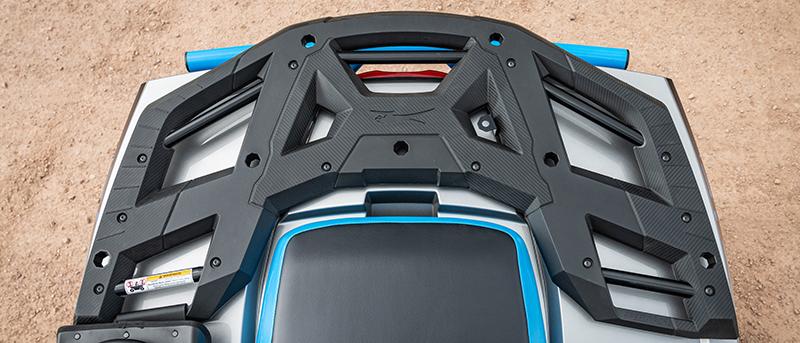 STORE MORE
REAR RACK
Heavy duty doesn't even begin to cover it. With a spacious rear rack, you can carry 200 lbs of strapped down cargo with you wherever you go. Never leave your gear behind again.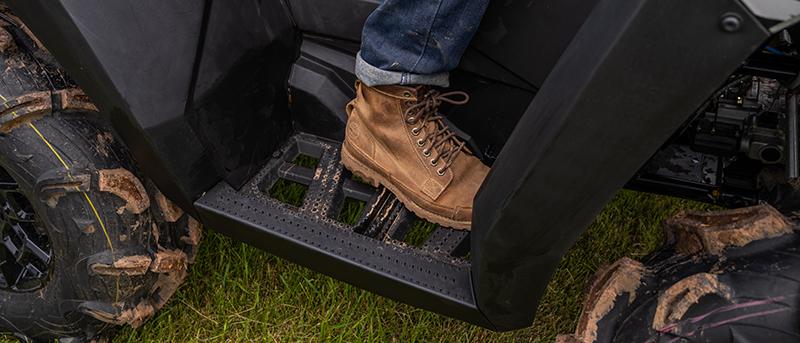 COMFORT FOR ALL RIDERS
LARGE FOOTWELLS
No matter your stature, you'll find a comfortable ride on the Alterra 600 Mud Pro. The large footwells offer extra space for a variety of shoe sizes, and the ergonomic control placement is designed to fit any rider.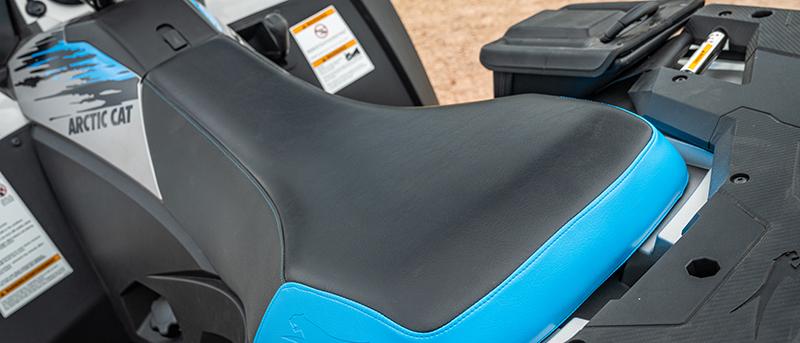 STYLISH AND PRACTICAL
CUSTOM FRONT BUMPER & PREMIUM SEAT
If you have the best ATV, we think it should also be the best looking ATV. With a unique front bumper and a premium seat, you'll be the center of attention, no matter where you go. To make it even better, the premium seat also offers enhanced comfort.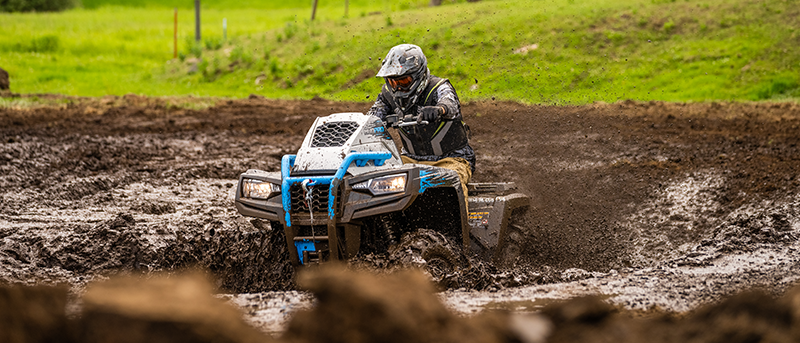 MORE TORQUE
LOWER GEAR RATIO TRANSAXLE
With the all-new lower gear ratio transaxle, the Alterra 600 Mud Pro brings torque to the max. A 14% reduction in overall gear ratio makes this the perfect ATV to dig into the toughest of terrains.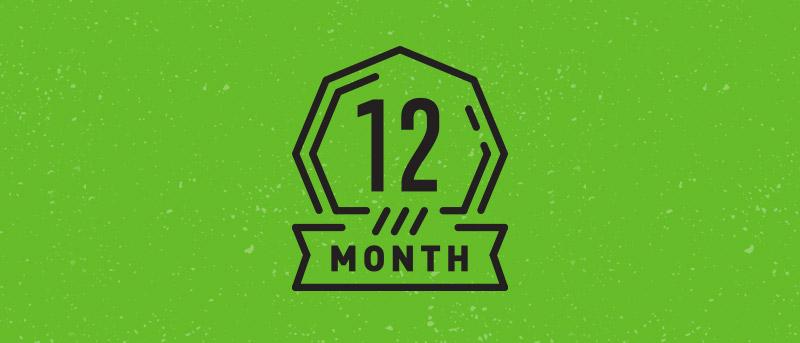 EXTRA PROTECTION
12 MONTH WARRANTY
With a year of rock-solid coverage protecting your ATV, you can have peace of mind on and off the trail.
Alterra 600 Mud Pro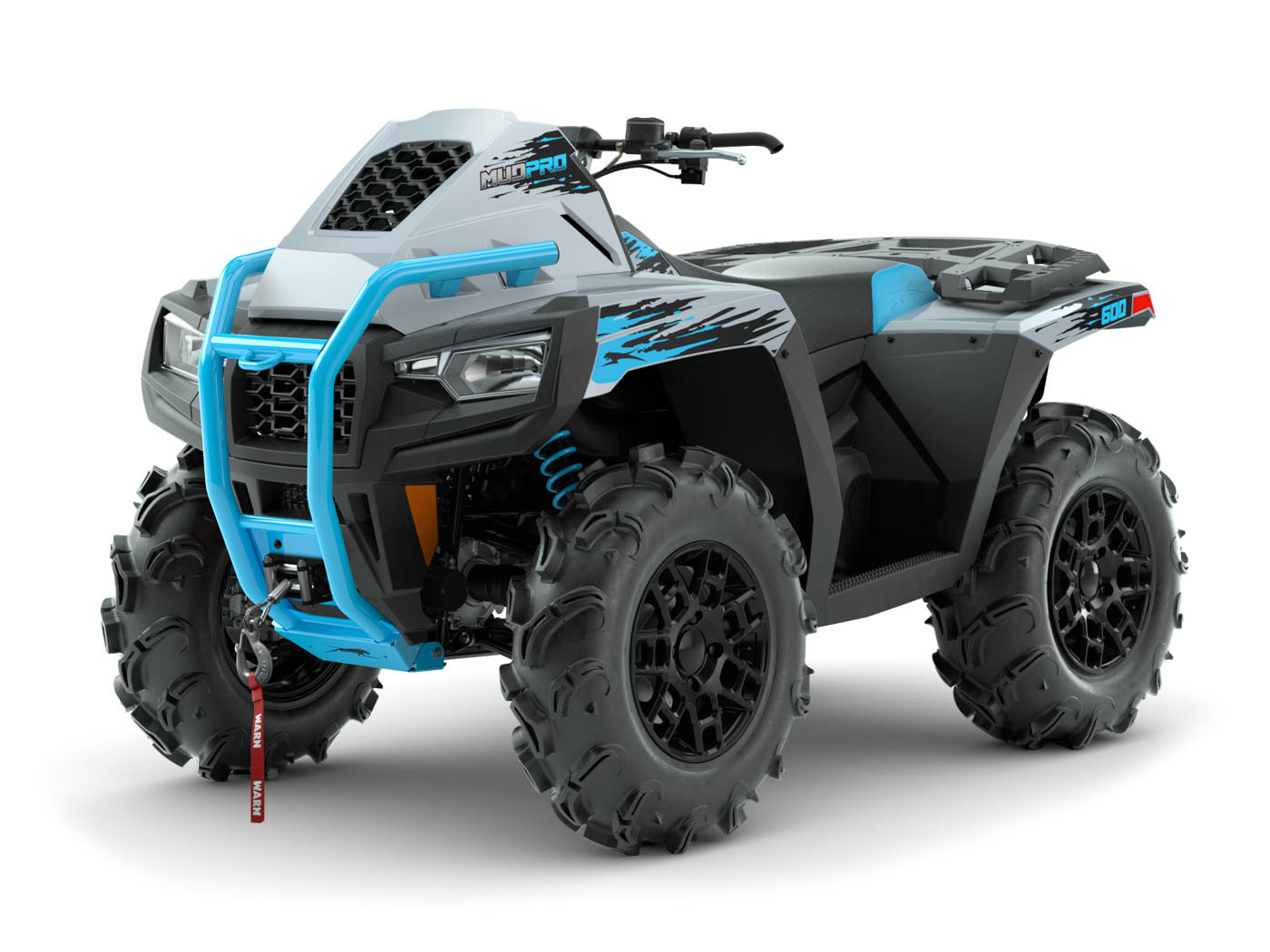 Vehicle specifications are subject to change.