Wildcat Trail
Built for Tight Spots and Untamed Trails.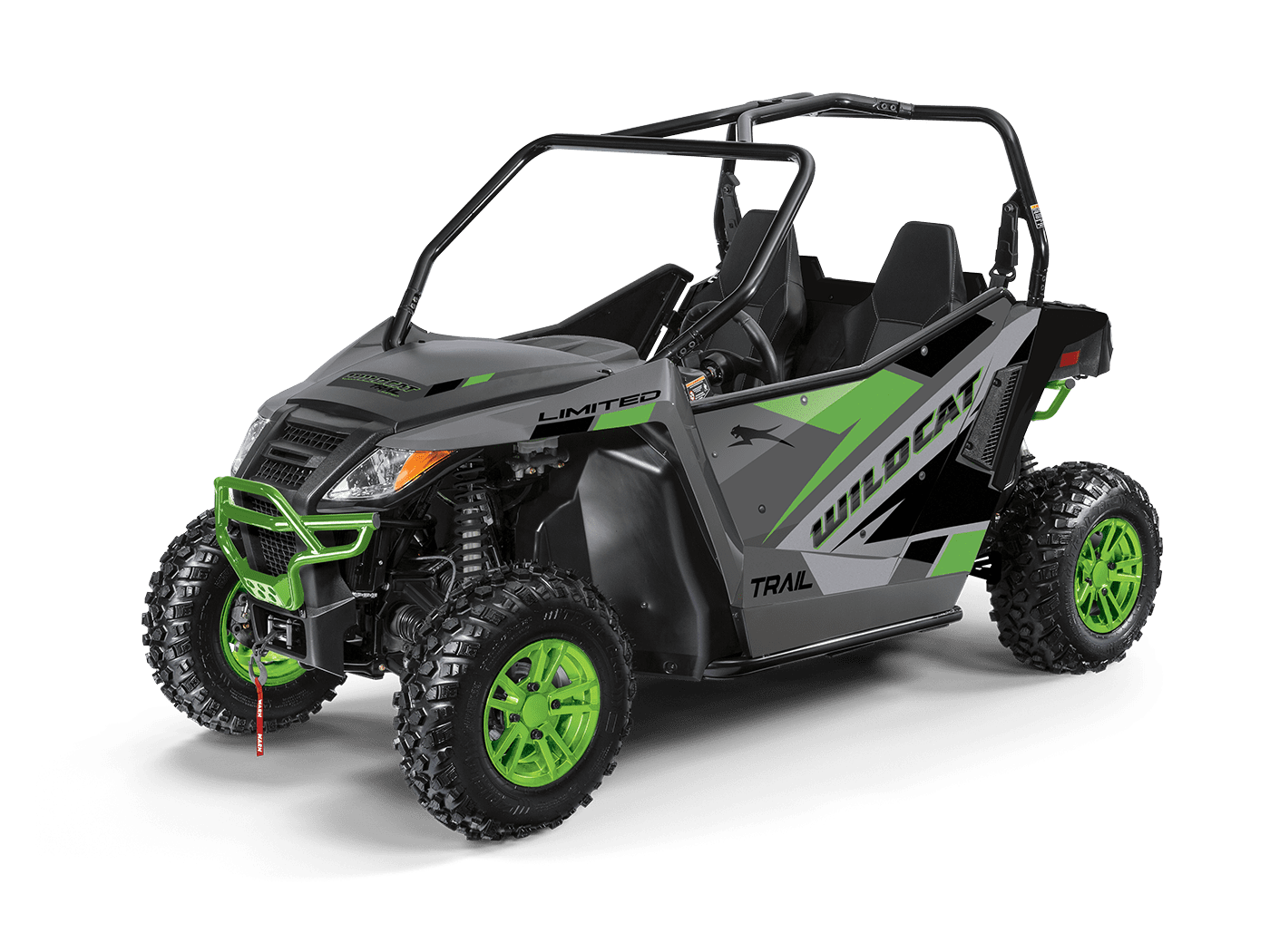 At just 50 inches wide, our Wildcat Trail lineup was bred to take on Class 1 trails and go places most riders only dream of.

Highlights
50" Wide Frame
for More Agility
700cc
Dual Cylinder Engine
Trail-Ready
Suspension Package
Enhanced Control
for Better Steering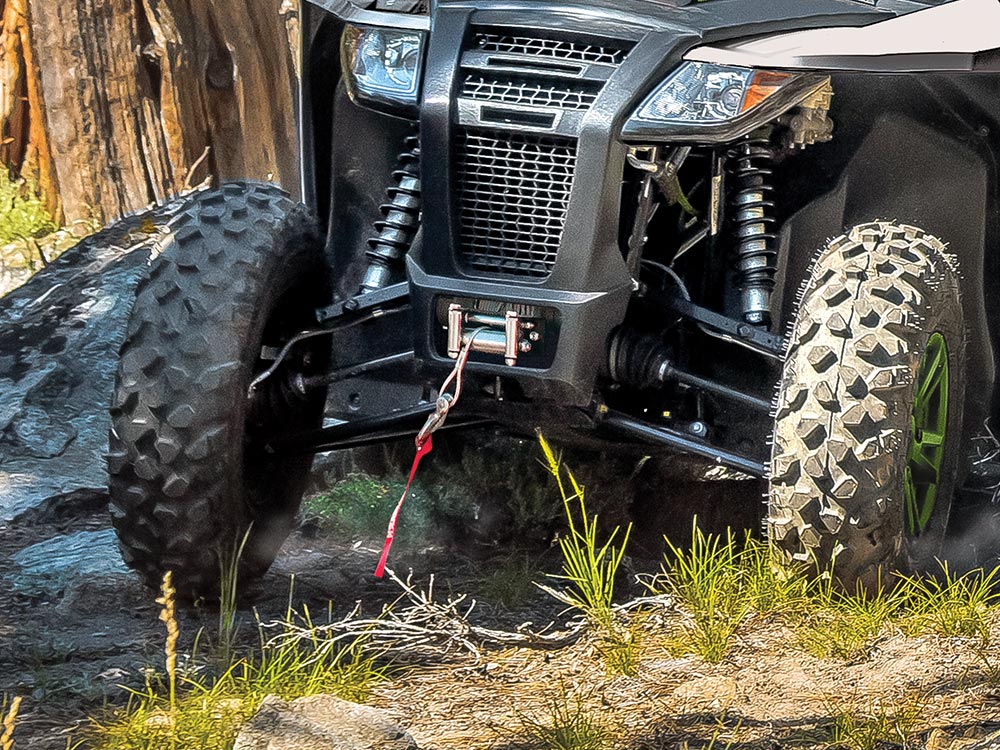 FOX Shock Double A-Arm Suspension
With an aggressive suspension package that's tailor made for the challenges of trail riding, Wildcat Trail lets you quickly move past any obstacle.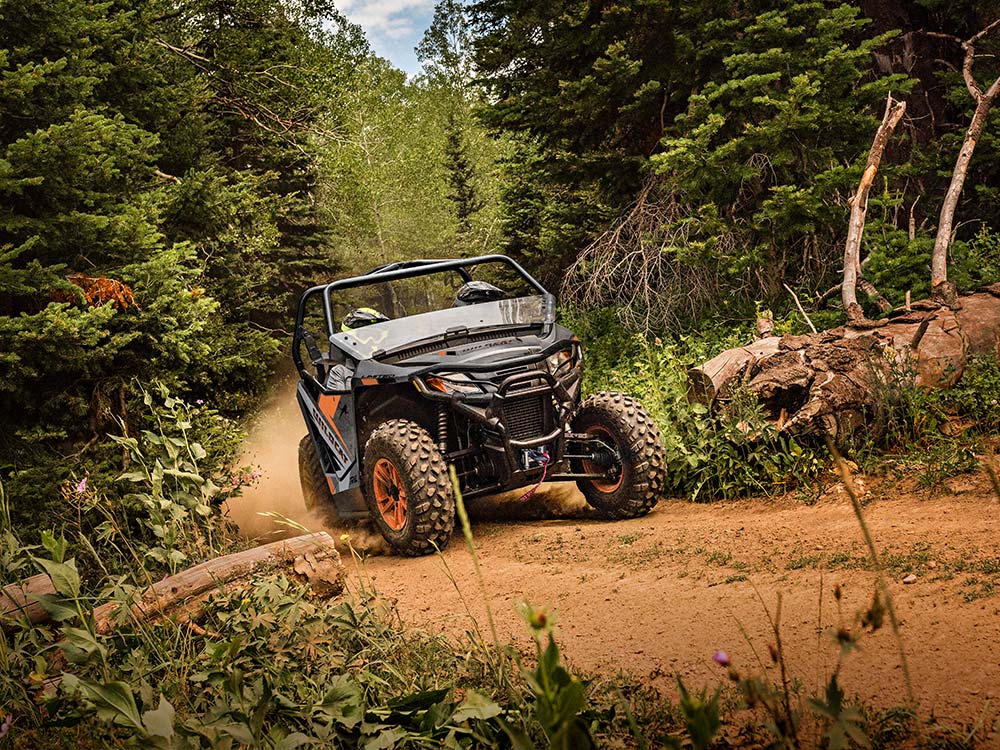 700cc Dual-Cylinder Engine
Wildcat Trail's 700cc dual-cylinder, closed-loop EFI engine gives you fuel-efficient power to keep you riding all day long.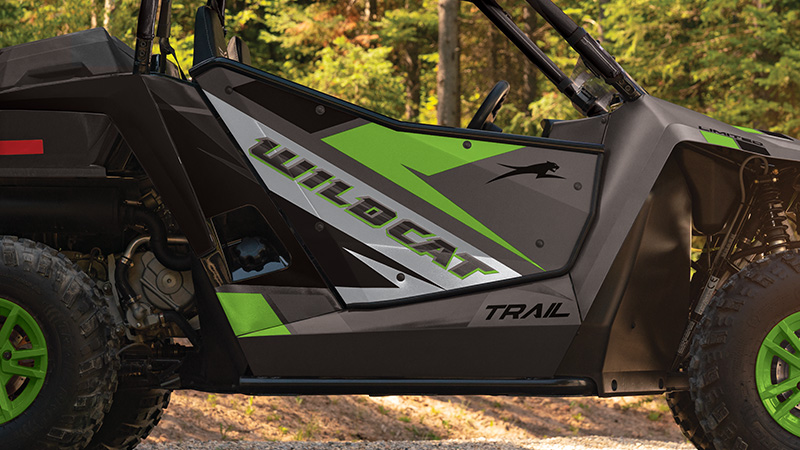 Full Doors
The 10-square-foot opening lets you get in and out easily. The full-length hard doors make sure nothing else does, providing extra protection from the elements.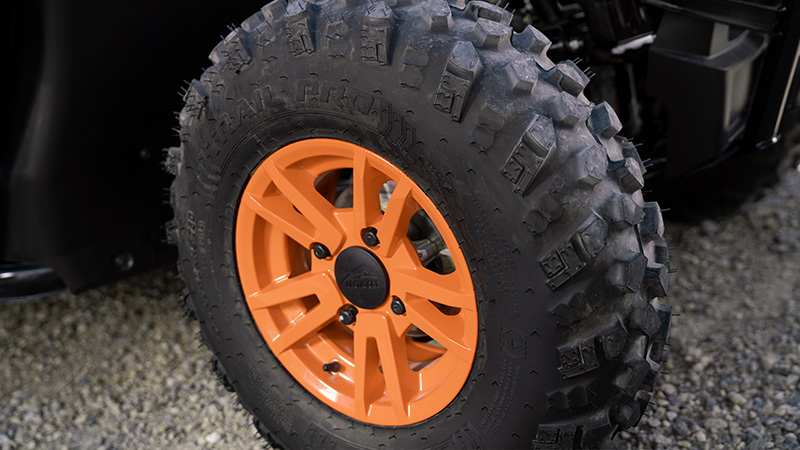 Aluminum Wheels
Built to take a beating and come running back for more, with a lightweight but highly durable design.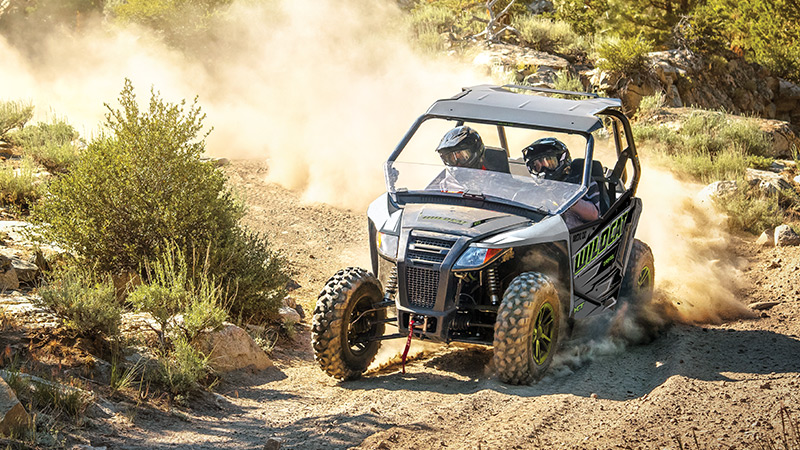 Electronic Power Steering with Tilt
Take command of the trail with standard EPS for easy, responsive turning and adjustable tilt steering that keeps power firmly in your hands.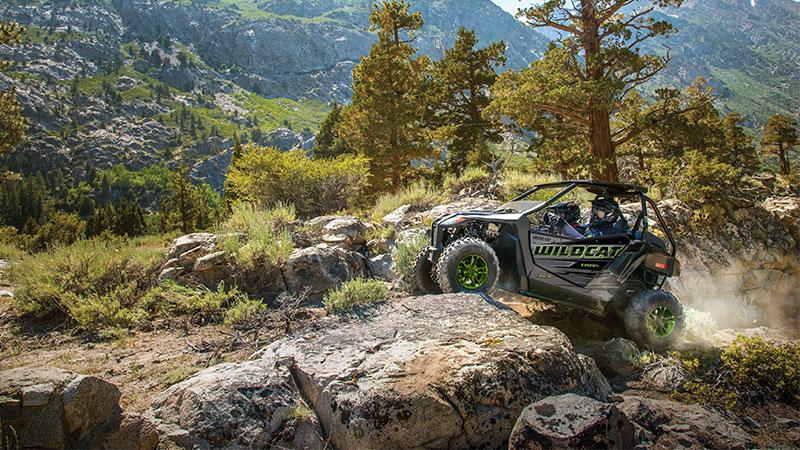 Electronic 2/4WD with Front Differential Lock
When the road gets rocky, Wildcat Trail steps up to the challenge with 4WD and a front differential lock that lets you chew through any obstacle.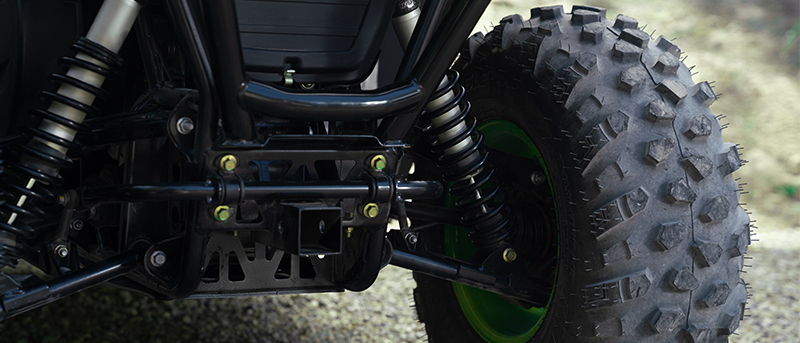 Receiver Hitch
Hook up for hard-working rides, with a 2-inch receiver and 1,500-lb towing capacity.
12-Month Warranty
Every Wildcat was built to endure whatever nature throws at it. That's why these vehicles are backed by a robust 12-month warranty.
Wildcat Trail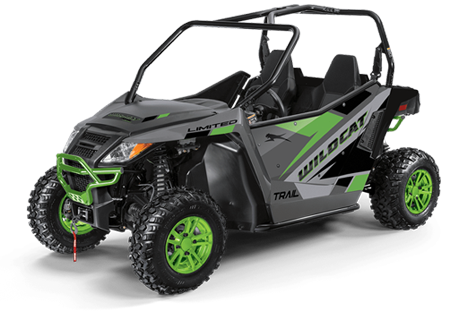 Vehicle specifications are subject to change.
WARNING: Arctic Cat® vehicles can be hazardous to operate. For your safety, all riders should always wear a seat belt (Side-by-Sides), helmet, eye protection, and protective clothing. Riding and alcohol/drugs don't mix. Arctic Cat recommends that all operators take a safety training course. For safety and training information, please see your dealer or call 1-800-887-2887 (ATVs) or visit www.ROHVA.org (Side-by-Sides). Arctic Cat vehicles are for operators age 16 years and older with a valid driver's license. ©2020 Textron Specialized Vehicles Inc. All rights reserved.