Adjustable On-the-Fly Suspension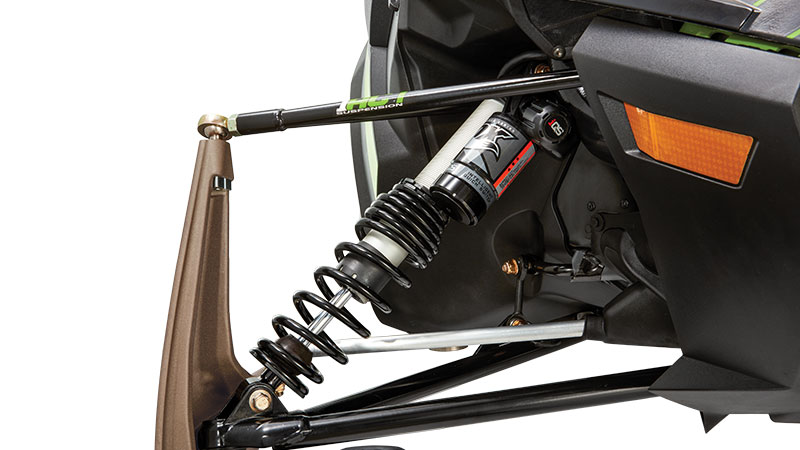 FOX® ZERO iQS SHOCKS
iACT's FOX ZERO shocks feature piggyback reservoirs, three compression settings (Soft, Medium and Firm) and two custom suspension settings, with an electronic control system designed and developed with Arctic Cat® Technology.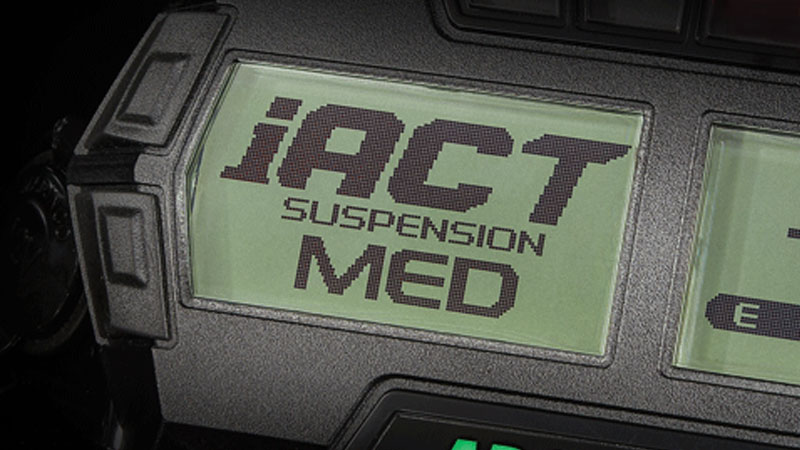 THREE FACTORY SUSPENSION SETTINGS
Choose between soft, medium and firm suspension settings to get exactly the ride you need for whatever the day has in store.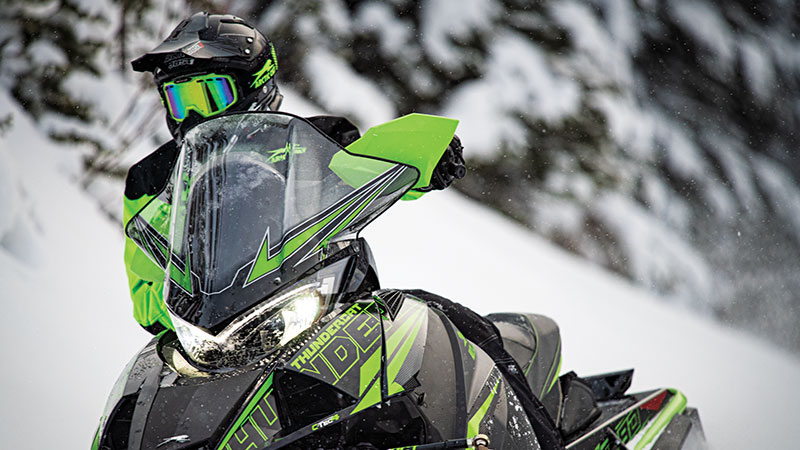 Two Customized Driver Profiles
Dial in your ride even more precisely with advanced settings that let you fine-tune the ratio of control between the ski shocks and rear track shocks. iACT can remember two driver profiles with their own customized settings.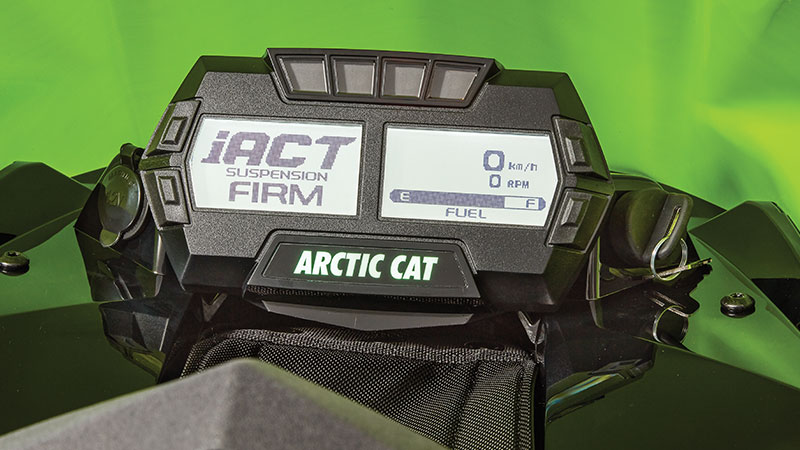 Digital Display
Get a quick, instant read on which firmness setting you've selected — soft, medium or firm — from the digital instrument gauge.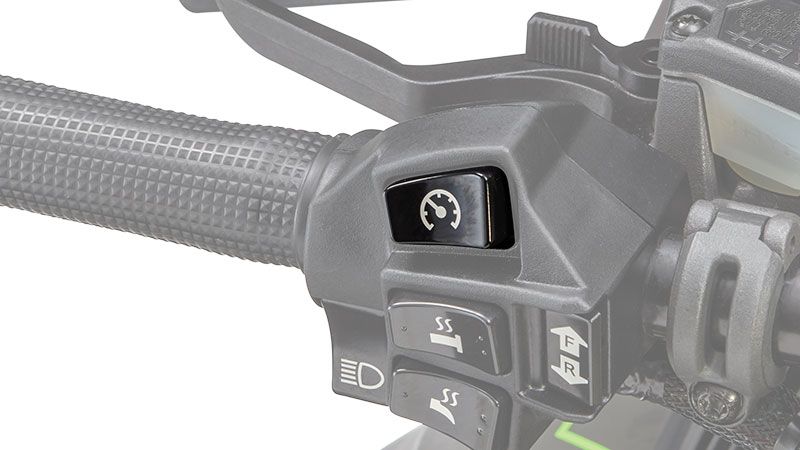 Push-Button Control
Instead of getting off your snowmobile and dialing in a new compression setting, iACT lets you shift between soft, medium and firm settings at the push of a handlebar-mounted button.