Bearcat
Wide-Track Utility with a Work Ethic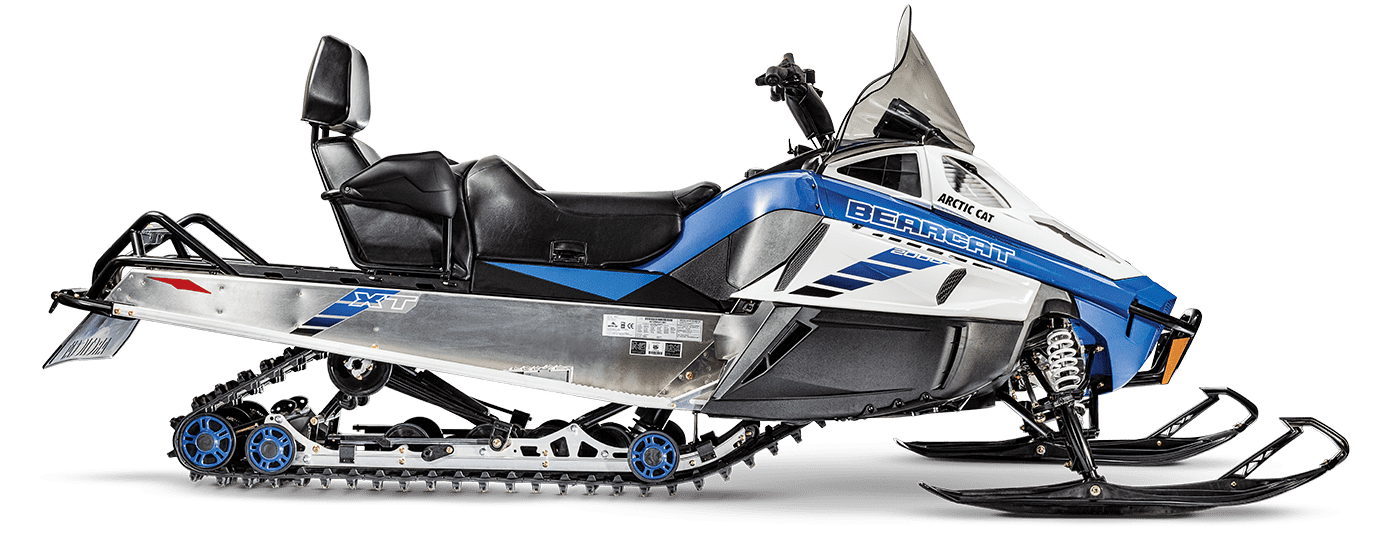 Wherever you're working, expect the unexpected – just not from your snowmobile. Bearcat® puts its head down and rolls up its sleeves with dependable power, all-purpose hauling, and anything else you need to get the job done.
Highlights
565cc Twin Cylinder
2-stroke, Fan-Cooled Engine
20" Wide Track
For All-Terrain Utility
Heavy Duty Bumpers
Front & Rear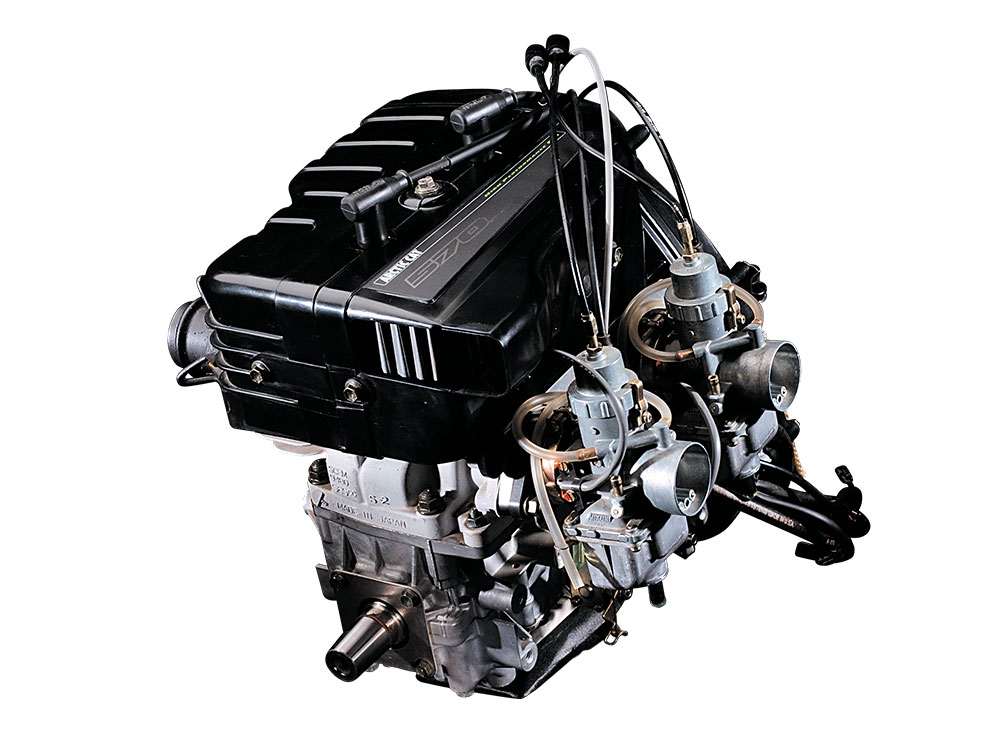 565cc Twin Cylinder, 2-stroke, Fan-Cooled Engine
Bearcat 2000 XT™ features a powerful 565cc 2-stroke engine that's fan-cooled and built to get you up and running with enough power for mid-sized jobs.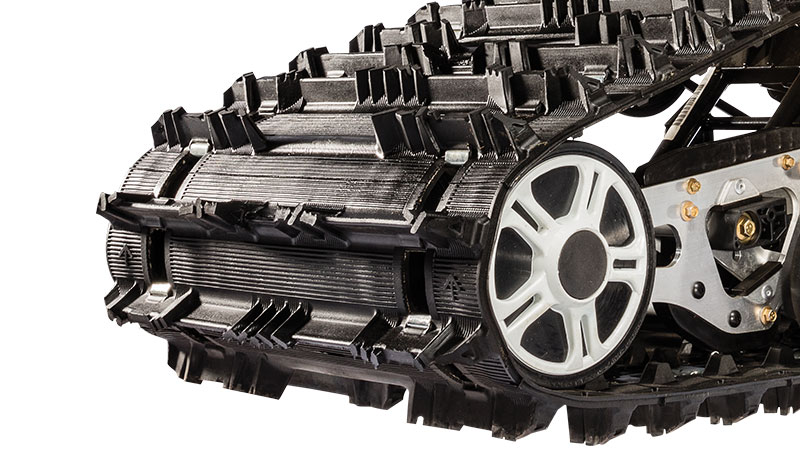 20" Wide Track
Increased flotation with a 20" wide footprint provides added traction.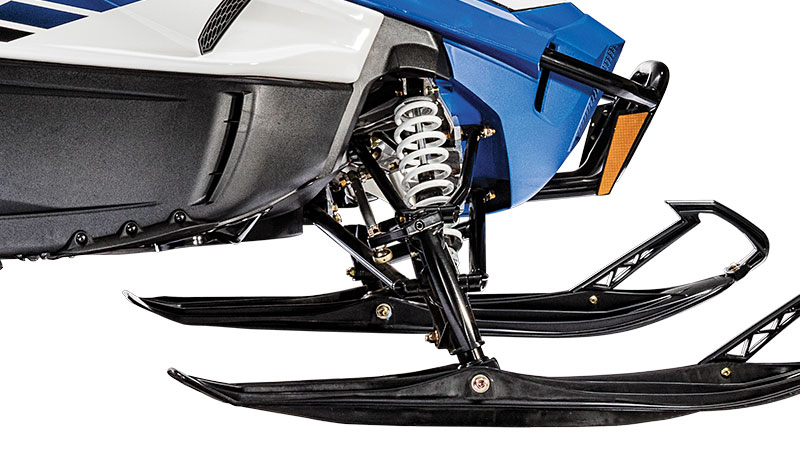 AWS™ Front Suspension
Strong, durable A-arms and a legendary design form a front suspension that provides great handling and cornering. Hydraulic twin tube shocks also smooth out the ride for miles.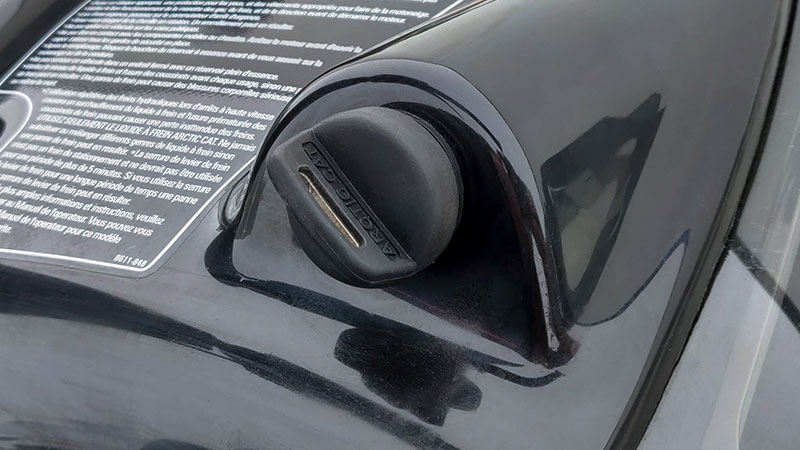 Turn-Key Electric Start
The convenience and ease of electric start let you get up and moving right away.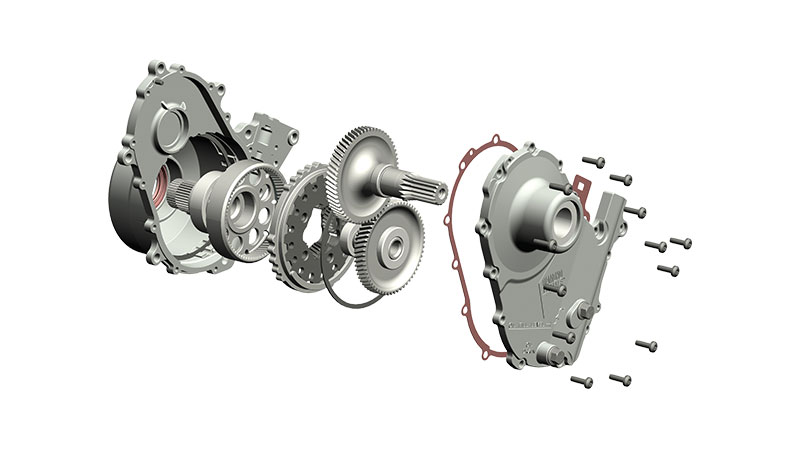 ACT™ Diamond Direct Drive™
This ride-proven ACT features a planetary gear case for efficient power transfer, a smoother ride and a clutch that engages at lower RPMs without sacrificing top speed.
*Price includes a one year warranty. Price does not include freight or set-up fees.
WARNING: Arctic Cat snowmobiles can be hazardous to operate. For your safety, all riders should read and understand their owner's manual and safety instructions. Always wear an approved helmet and other safety apparel. Be aware of natural hazards you may encounter and don't drink and ride. All scenes depicted or described were performed by professional riders under carefully controlled conditions. Never attempt to duplicate these maneuvers or encourage others to do so. Arctic Cat recommends that all operators take a safety training course. For safety and training information, please see your local dealer.