Riot X
Conquer any challenge with ALPHA ONE Single-Beam Rear Suspension.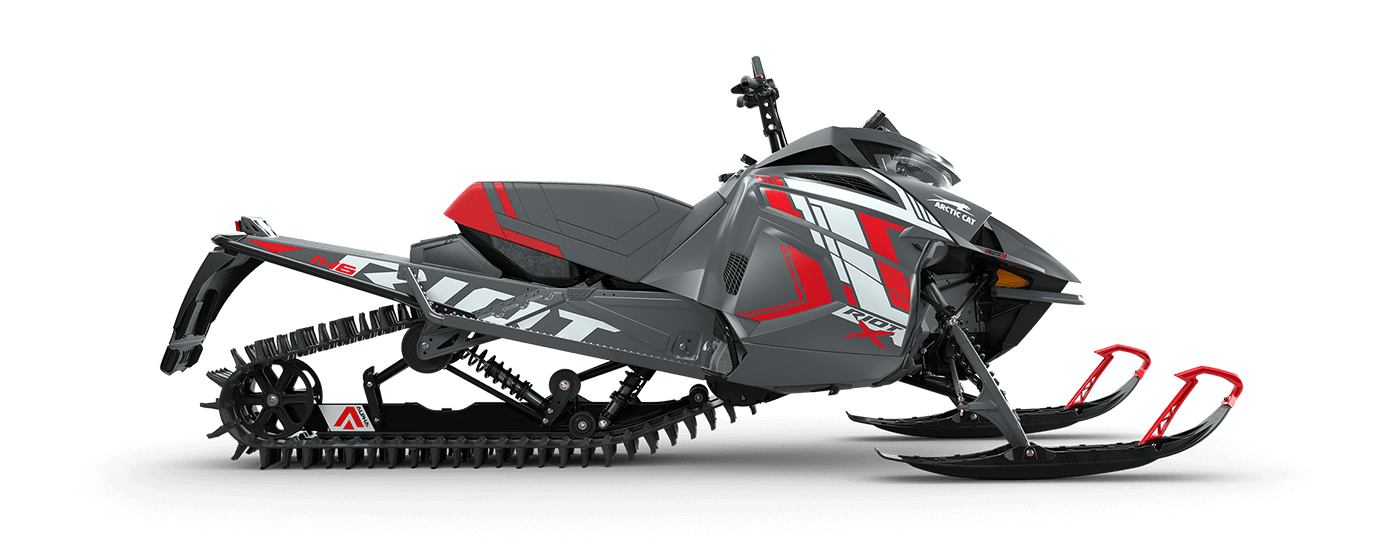 Riot X offers unmatched versatility with available ALPHA ONE Single-Beam Rear Suspension and now with ATAC Adjustable-On-The-Fly suspension to handle trails and backcountry riding.
Watch Video
$17,455
Starting CAD*
*Plus destination charge and set-up.
Logistics surcharge of $250 will apply.
Highlights
ALPHA ONE
Single-Beam Rear Suspension
Push-Button
Electric Start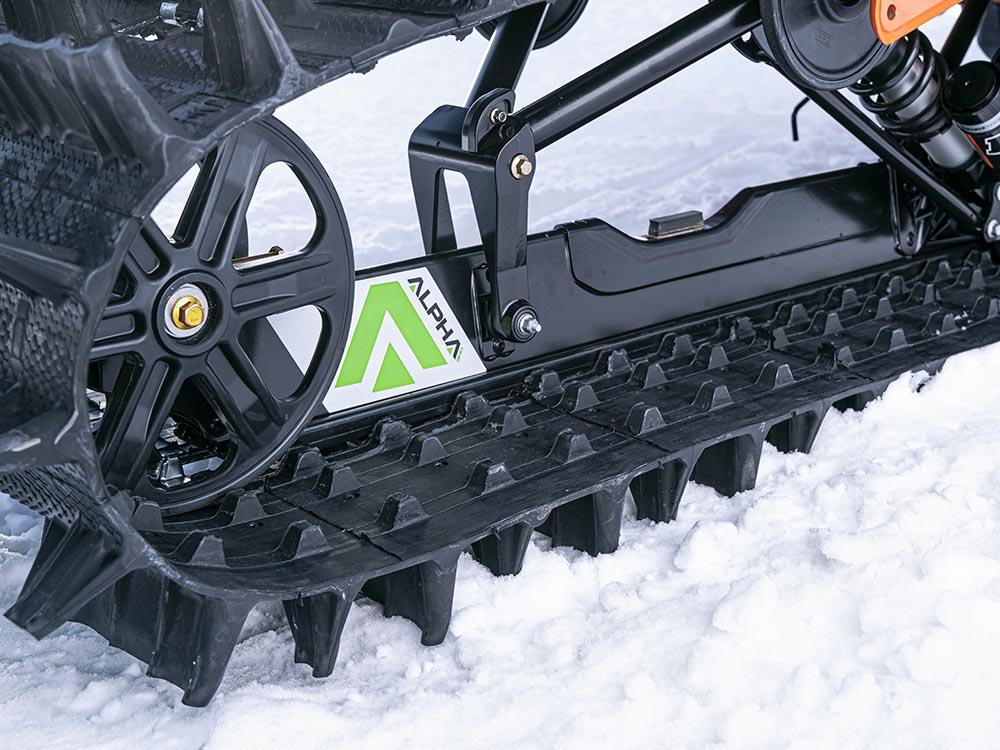 ALPHA-ONE™ Single Beam Rear Suspension
Our single-beam rear suspension unlocks more maneuverability in the backcountry. Up here, there's only one alpha.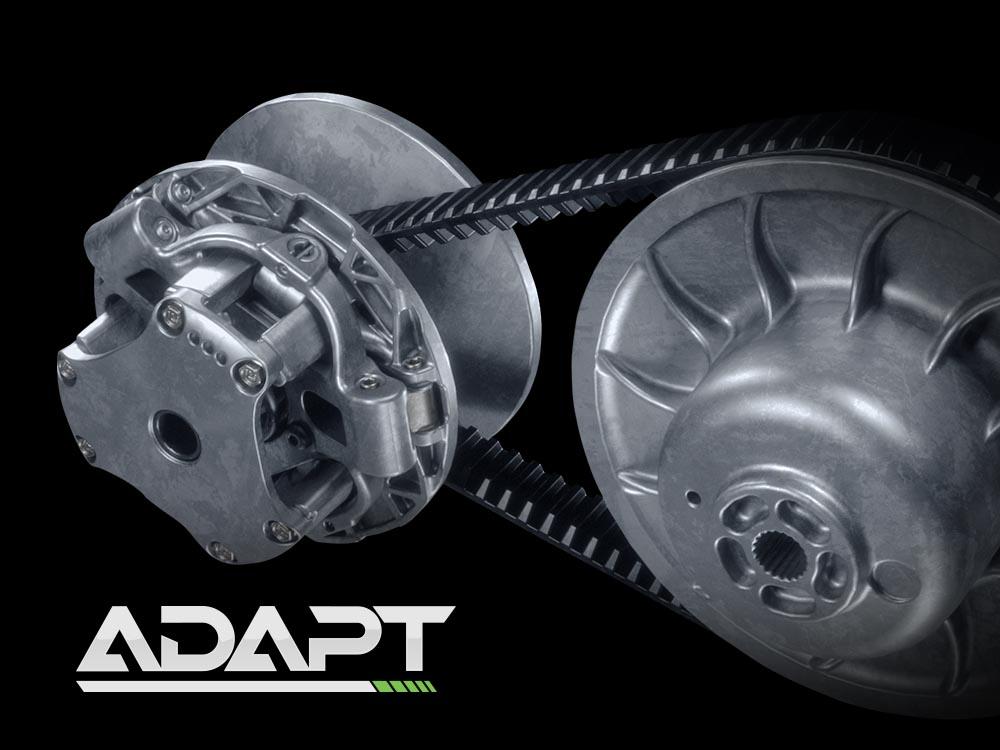 ADAPT CVT System
Lightweight narrow design that increases performance and belt life. The all-new Arctic Cat ADAPT CVT system provides improved throttle response and smooth power delivery.
Watch Video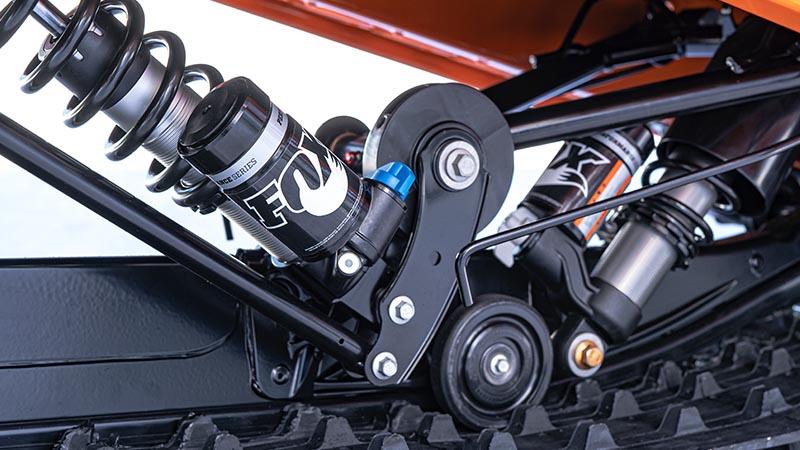 FOX® ZERO QS3 Shocks
Easy to adjust, and built for any terrain and riding style. Our premium FOX ZERO QS3 shocks are available in 1.5 diameters.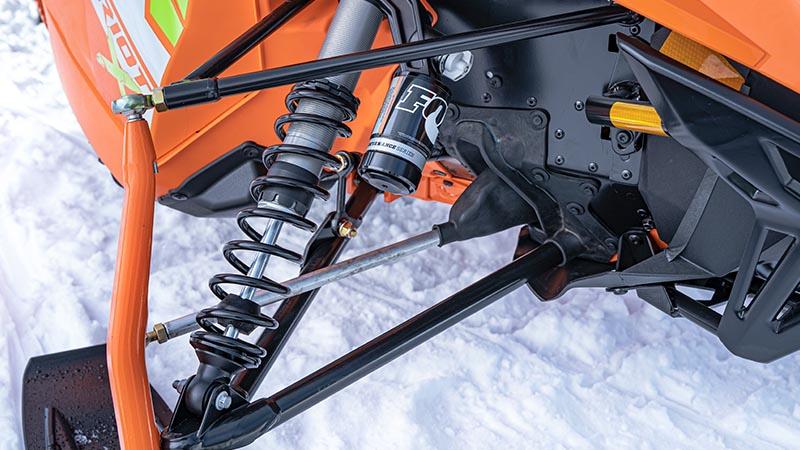 AMS™ Front Suspension
Arctic Mountain Suspension (AMS) puts everything we learned about conquering deep snow onto your crossover Riot X.
Learn More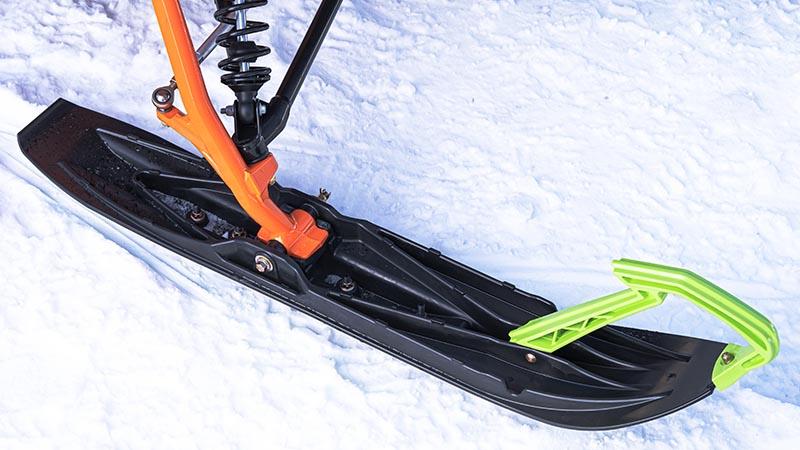 G2 ProClimb™ 7 Mountain Ski
This lightweight ski is contoured for easier steering, and integrates with the AMS spindles for better deep-snow performance.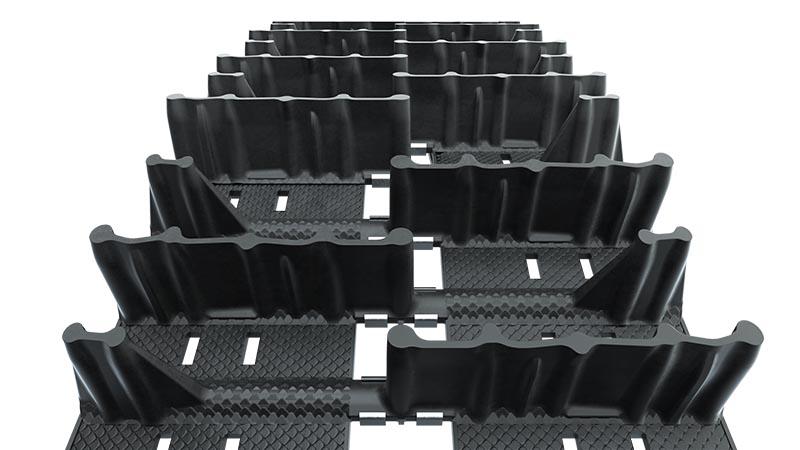 Power Claw™ Track
Slice through deep snow with Power Claw: a lightweight track that delivers the ultimate deep snow traction and performance. 
Learn More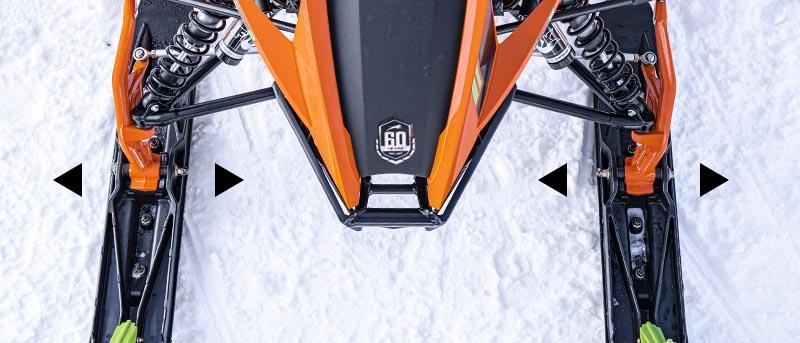 Adjustable Ski Stance
Easily adjust your ski stance from 39.5- to 41.5 inches for maximum adaptability.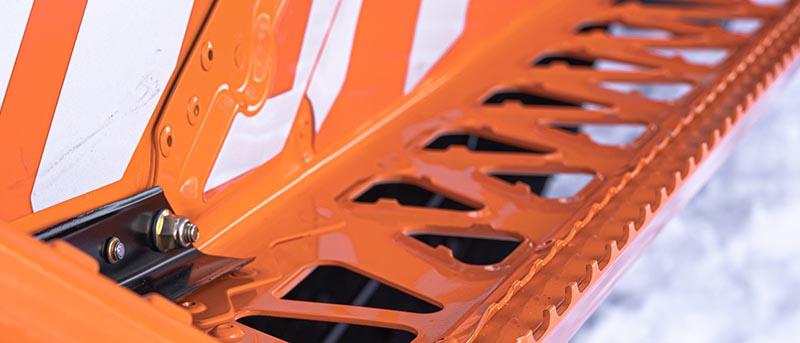 Reinforced Running Boards
Big air means big impact, which is why Riot's running boards are reinforced with an extrusion for added rigidity.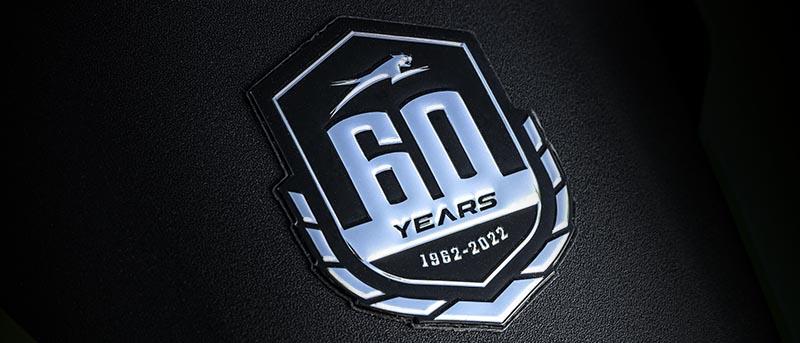 60th Anniversary Decal
Celebrate 60 years of Arctic Cat with this commemorative decal.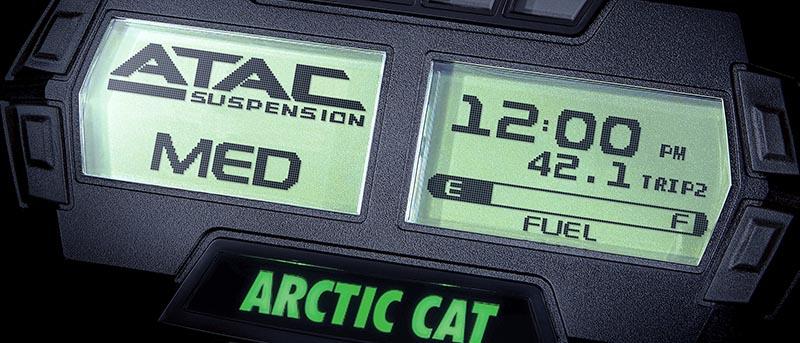 ATAC Adjustable On-the-Fly Suspension
With push-button command of three firmness settings, lockout mode, and two individual rider profiles, you can dial in the perfect ride without interruption.
Riot X
Vehicle specifications are subject to change.
*Price includes a one year warranty. Price does not include freight or set-up fees.
WARNING: Arctic Cat snowmobiles can be hazardous to operate. For your safety, all riders should read and understand their owner's manual and safety instructions. Always wear an approved helmet and other safety apparel. Be aware of natural hazards you may encounter and don't drink and ride. All scenes depicted or described were performed by professional riders under carefully controlled conditions. Never attempt to duplicate these maneuvers or encourage others to do so. Arctic Cat recommends that all operators take a safety training course. For safety and training information, please see your local dealer.