BLAST M
Mid-Sized for More Exploring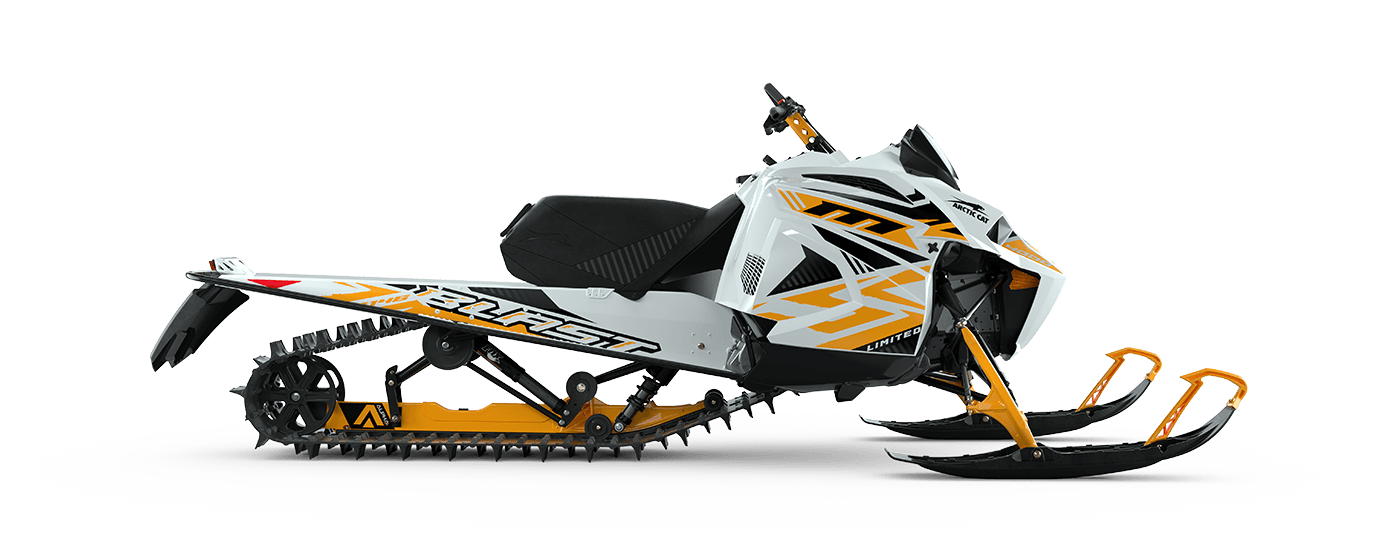 Boondocking beginners and experienced riders alike can confidently play in the powder with the BLAST® M. The sled's lightweight, mid-sized chassis coupled with its ALPHA ONE® Single-Beam Rear Suspension make it nimble for a playful and confidence-inspiring ride. Whether you're new to mountain riding or have enjoyed the backcountry with friends and family for years, the BLAST M delivers a fun-filled ride for everyone.
$9,499
Starting USD*
*Plus destination charge and set-up.
Logistics surcharge of $200 will apply.
Highlights
Lightweight, Mid-Sized
Chassis
Single-Cylinder 2-Stroke EFI
Engine
ALPHA ONE
Single-Beam Rear Suspension
New Limited Edition
Premium Features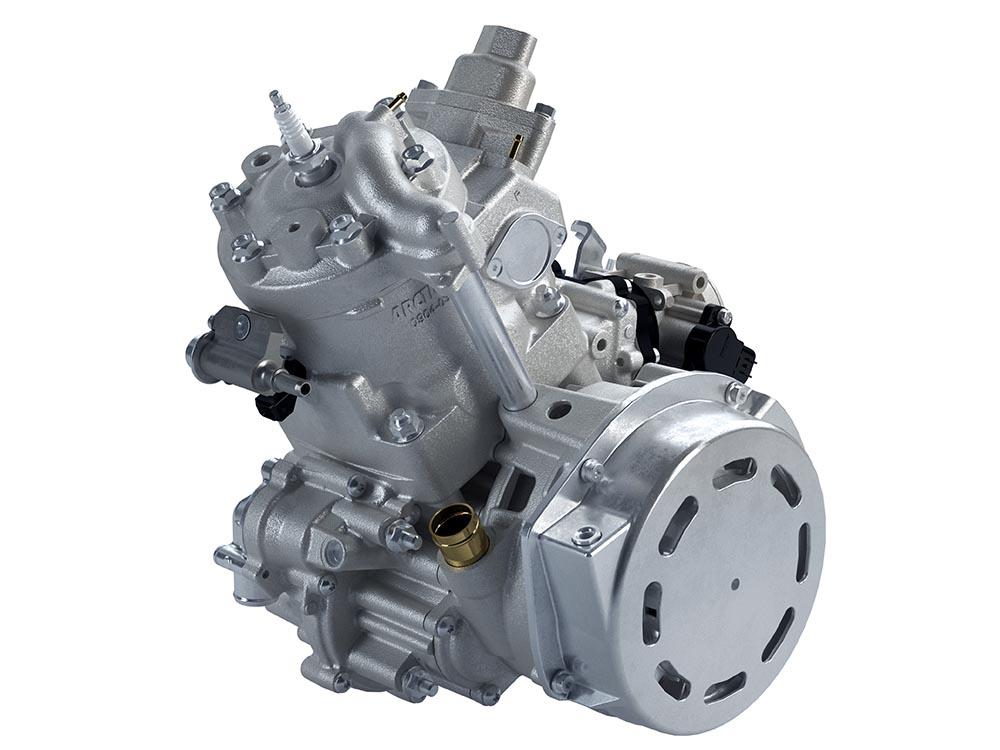 PLENTY OF POWER TO PLAY
397cc, Liquid-Cooled, 2-Stroke EFI Engine with 65+HP
BLAST M features the industry's first electronic fuel-injected, single-cylinder, liquid-cooled, 2-stroke engine. The 65+HP-class C-TEC2™, 397cc engine is lightweight and has plenty of snap for experienced enthusiasts while still welcoming newer riders.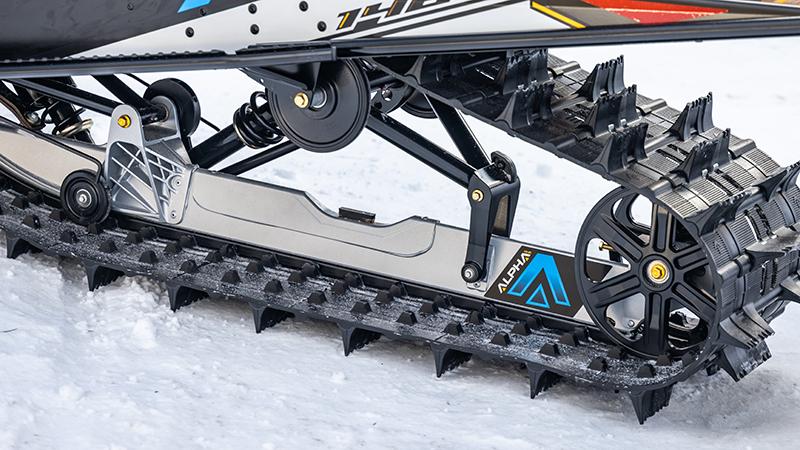 UNPRECEDENTED MANEUVERABILITY
ALPHA ONE Single-Beam Rear Suspension
ALPHA ONE is the only single-beam rear suspension in the industry, providing enhanced agility on the mountain. The lightweight, single-beam design provides nimble action allowing riders to maneuver the sled and carve tighter circles with less effort than conventional, dual-rail snowmobiles.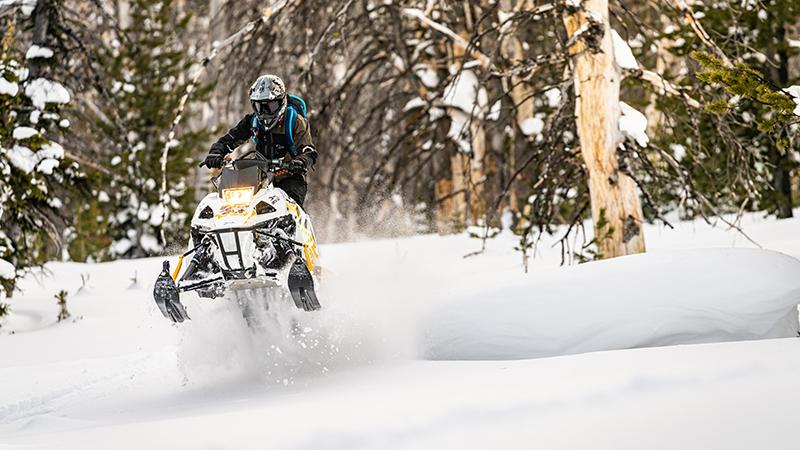 SMOOTH POWER DELIVERY
Arctic Drive System
The Arctic Drive System has a CVTech Trailbloc drive clutch and CVTech Invance driven clutch to deliver power to the snow. It also provides more low-end power and throttle control, which is needed when navigating deep snow. Plus it has great durability to keep you riding.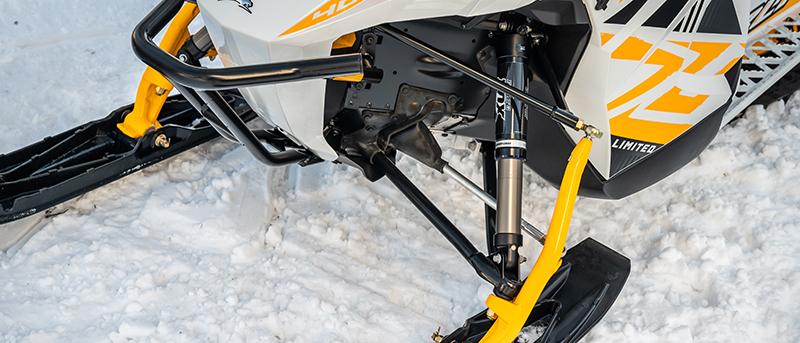 PROVEN SUSPENSION
Arctic Mountain Suspension
Featured on the full-sized mountain sleds, the Arctic Mountain Suspension™ (AMS) is lightweight, keeping the sled nimble in the varying snow conditions of the backcountry. The suspension provides optimal off-trail cornering and more predictable counter steering when side-hilling. AMS is paired with hydraulic twin tube shocks — both front and back — to provide ample bump absorption.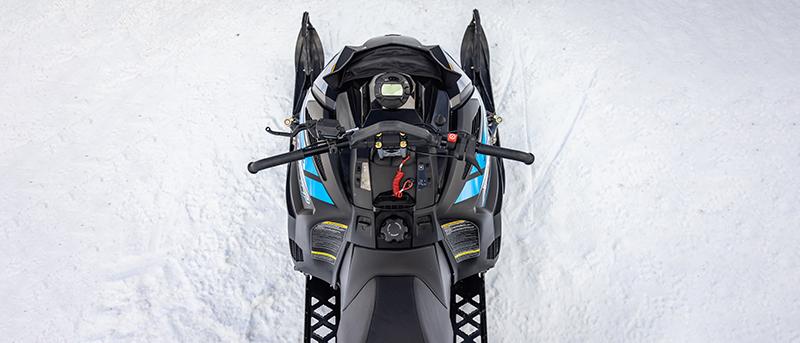 LIGHT AND NIMBLE
Mid-Sized Chassis
This sled was designed specifically to let riders of all kinds capture more thrills. The mid-sized chassis is extremely lightweight, making it agile and easy to handle no matter your skill level, with maneuverability experienced riders will appreciate, too. With its mid-sized seat, transferring weight while cornering is effortless, adding to the fun.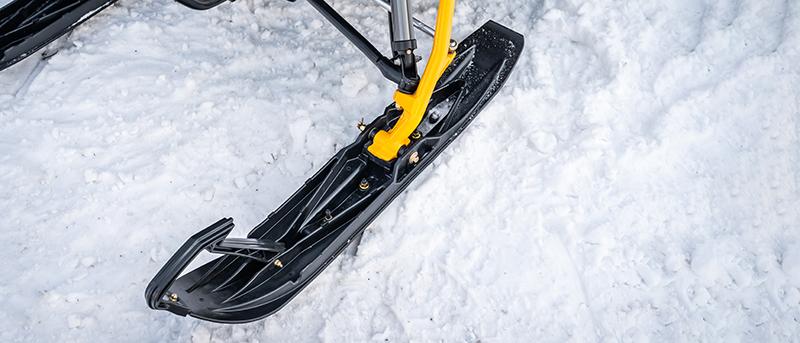 EASIER STEERING
G2 ProClimb Skis
The lightweight G2 ProClimb™ 7-inch Mountain Ski is tapered to stay on top of the snow. The ski works in tandem with the AMS spindles for easier steering and better deep snow performance.
CAPABLE, EFFORTLESS HANDLING
Best-in-Class Power-to-Weight Ratio
This snowmobile is easy to maneuver with plenty of power to rip through the deep snow. The 65+HP-class C-TEC2™, 397cc engine is paired with a lightweight chassis for a best-in-class power-to-weight ratio.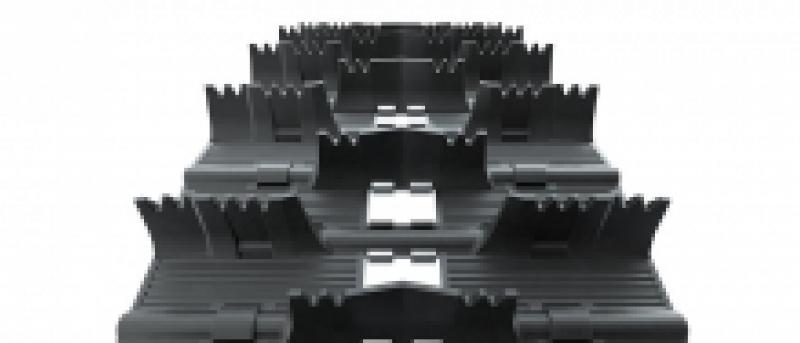 RELIABLE TRACTION
Challenger 146-inch track
The Challenger 146-inch track with 2-inch lug offers the traction needed to conquer varying mountain snow conditions. Its benchmark lug design is versatile for all-around performance and features a saw-tooth lug for additional grip on hard, wind-blown and springtime snow.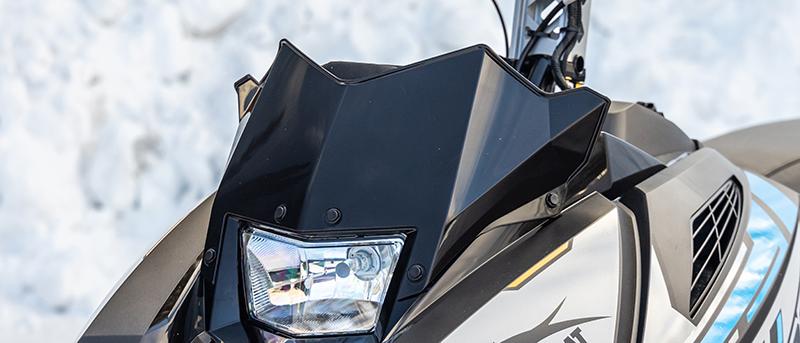 GREAT VISIBILITY
4-Inch Race Height Windscreen
Seeing is key with mountain riding. The BLAST M and BLAST M LTD both feature a low-profile, 4-inch, race-height windscreen. It offers the visibility needed to weave through the trees or size up the next big jump while offering wind protection when you need it.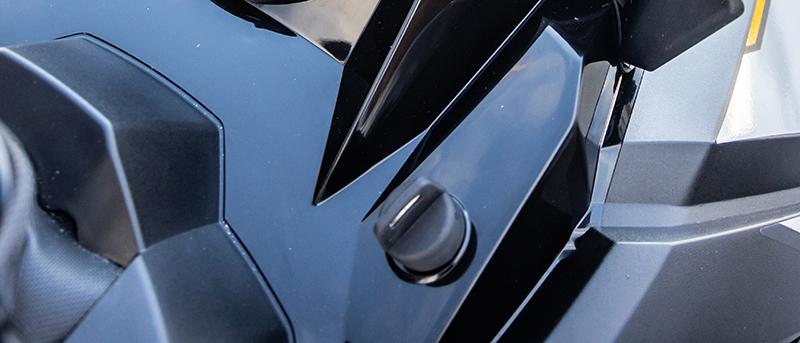 TURN AND GO
Turn-Key Electric Start
Simply sit down and take off. The BLAST M features a turn-key electric start, so there's no need to pull-start this mountain sled.
BLAST M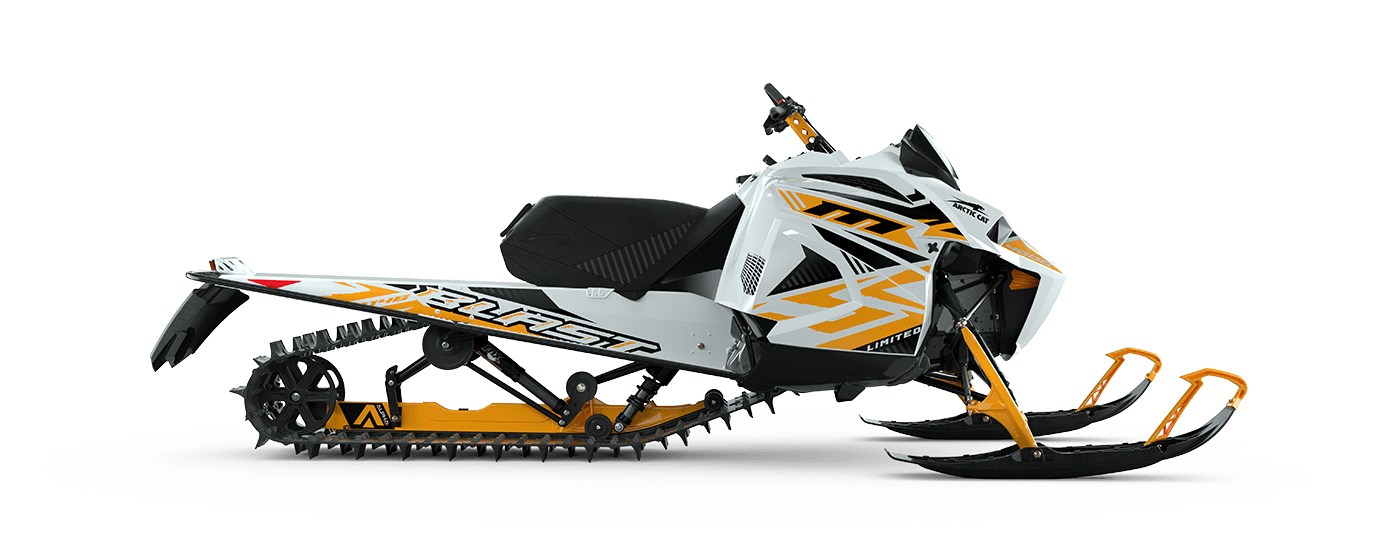 Vehicle specifications are subject to change.
*Price includes a one year warranty. Price does not include freight or set-up fees and is subject to change.
WARNING: Arctic Cat snowmobiles can be hazardous to operate. For your safety, all riders should read and understand their owner's manual and safety instructions. Always wear an approved helmet and other safety apparel. Be aware of natural hazards you may encounter and don't drink and ride. All scenes depicted or described were performed by professional riders under carefully controlled conditions. Never attempt to duplicate these maneuvers or encourage others to do so. Arctic Cat recommends that all operators take a safety training course. For safety and training information, please see your local dealer.