BLAST LT
The Ultimate Work-Hard, Play-Hard Mid-Sized Sport Utility Sled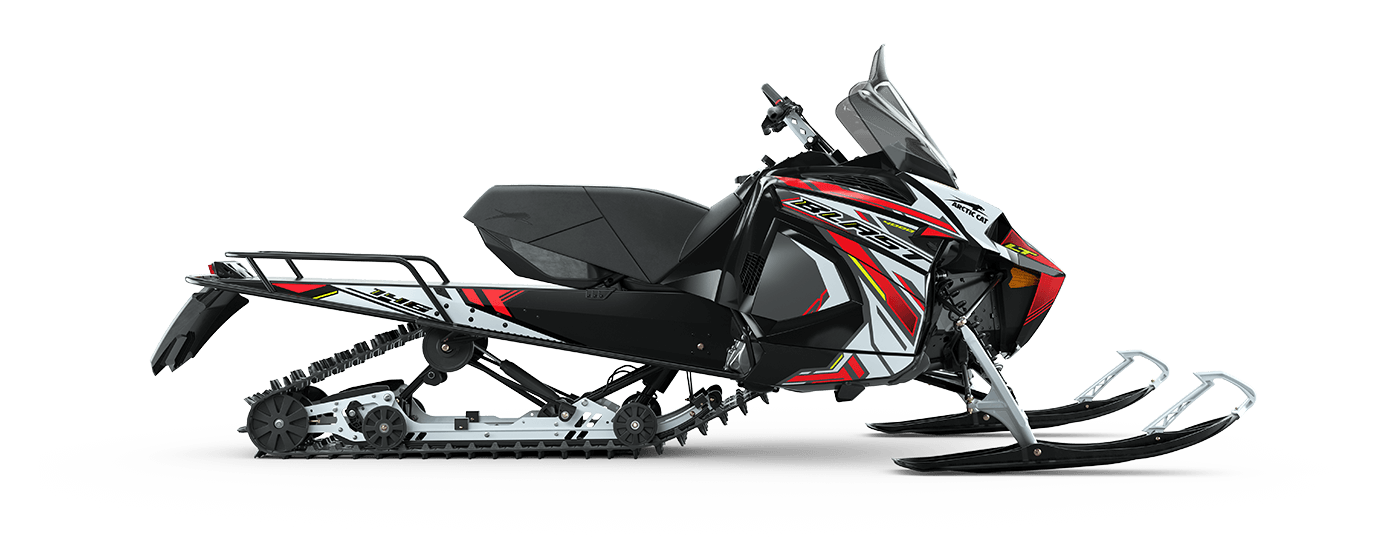 Your ride. Your terms. If you want a snowmobile that'll get the job done with time to spare, look no further. This sled is designed for the ultimate go-getter, with productivity in mind. Still, don't get caught thinking that the BLAST LT is only for work. Once your tasks are done, this snowmobile is light and responsive enough for an action-packed ride.
Watch Video
$9,499
Starting USD*
*Plus destination charge and set-up.
Logistics surcharge of $200 will apply.
Highlights
Lightweight, Mid-Sized
Chassis
Single-Cylinder 2-Stroke EFI
Engine
XTRA-ACTION
Rear Suspension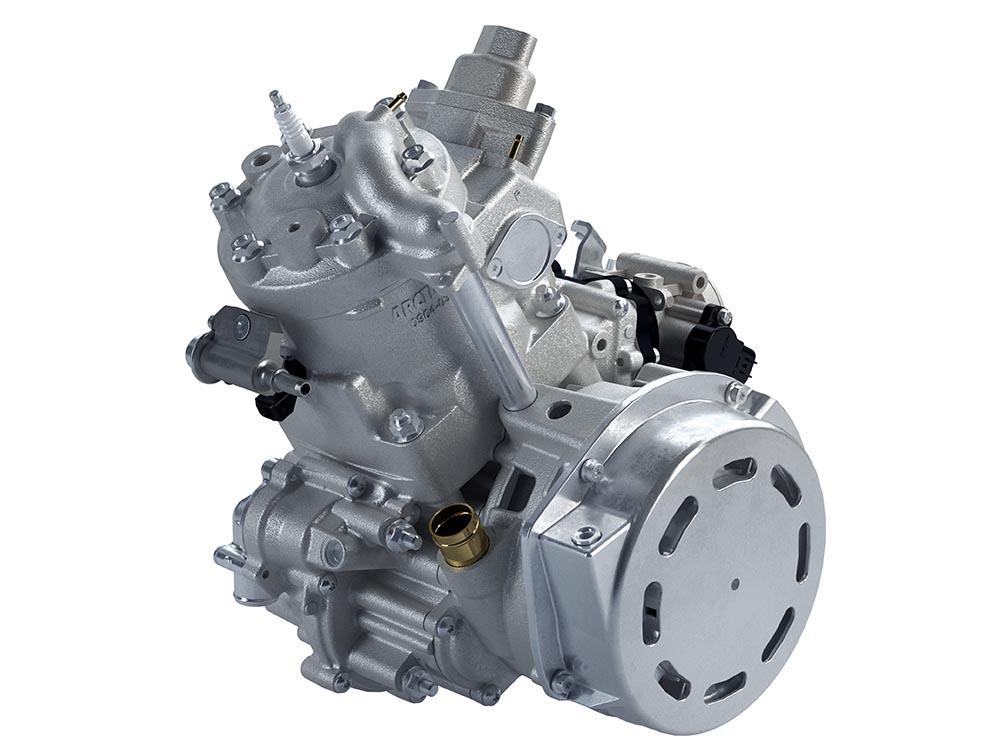 POWERFUL AND RESPONSIVE
SINGLE-CYLINDER 2-STROKE EFI ENGINE
This engine is unlike anything you've ever seen before. An industry-first, this powerhouse is built for all the work and play you can fit into the day. You'll be able to tackle more than you ever imagined with a lighter and more responsive sled.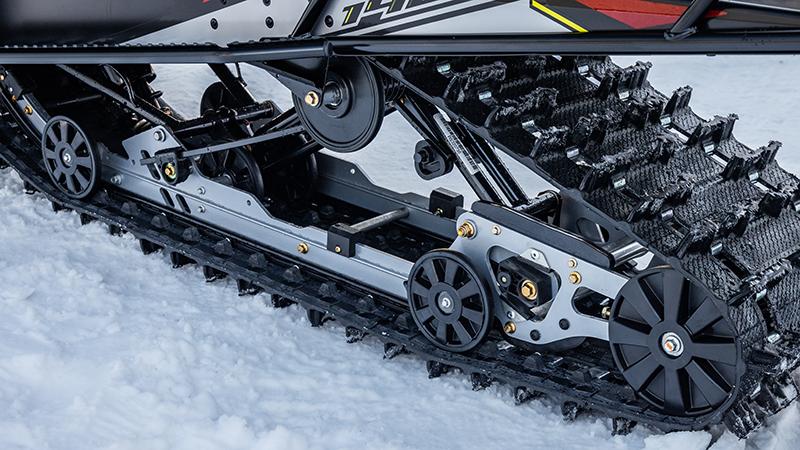 ADAPTABLE FOR YOUR NEEDS
XTRA-ACTION SUSPENSION
No matter what conditions you're facing, the BLAST LT rises to the challenge. XTRA-ACTION Adjustable Rear Suspension can be locked for increased traction or unlocked for improved flotation when backing up through deep snow. This versatile design is built to adapt to whatever conditions you face.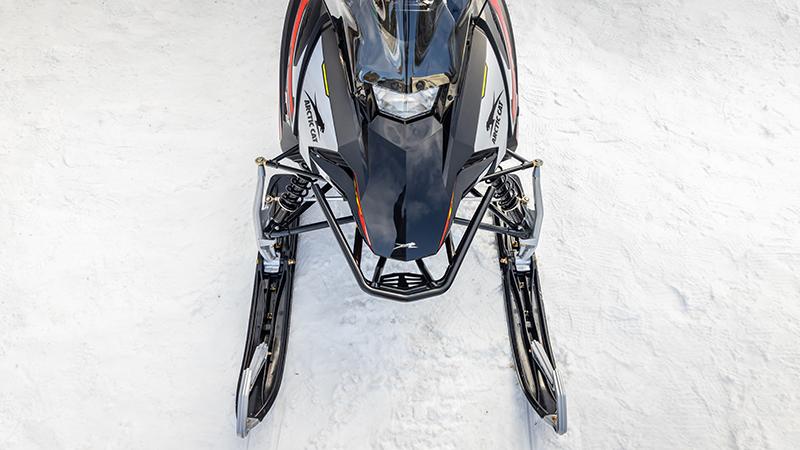 ENHANCED MANEUVERABILITY
LIGHTWEIGHT, MID-SIZED CHASSIS
There's nothing better than a snowmobile that's easy to handle. With its mid-sized, lightweight chassis, the BLAST LT gives riders more control and confidence over their ride, whether they're working hard or chasing thrills.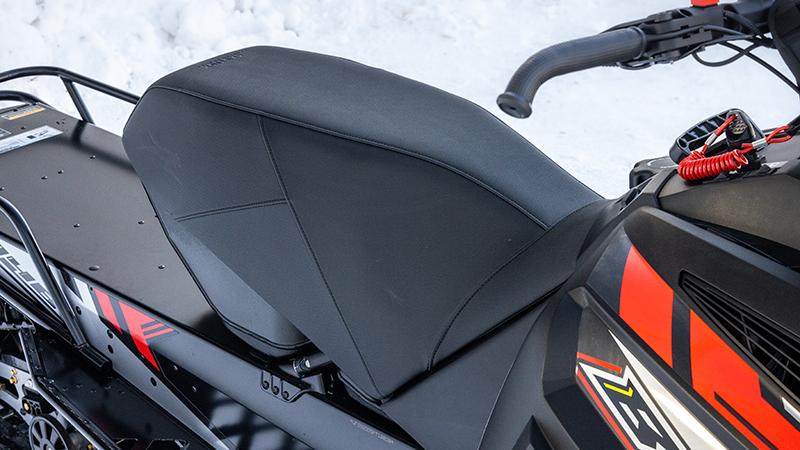 MORE SUPPORT
TALL, VERSATILE SEATS
With a higher seatback, you'll experience extra support when riding the BLAST LT alone. If you're facing a two-person job, you can share the ride with an accessory 2-up seat that's easily added.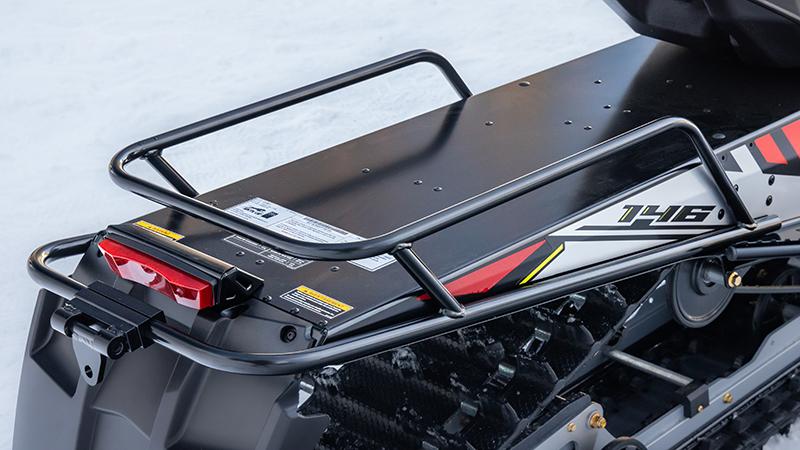 BRING WHAT YOU NEED
STANDARD REAR RACK
The BLAST LT eliminates the tiresome stops in your day when you have to go back for supplies. There's plenty of storage space on the rear rack for all the gear, tools, and anything else you'll need to tackle the day, so you can keep moving forward and get the job done.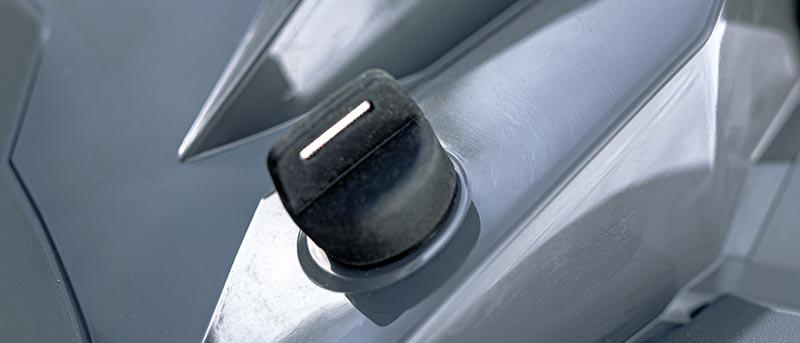 QUICK AND CONVENIENT
Turn-Key Electric Start
The BLAST LT comes with a convenient turn-key electric start and magnetic tether switch, offering a quick start and additional safety.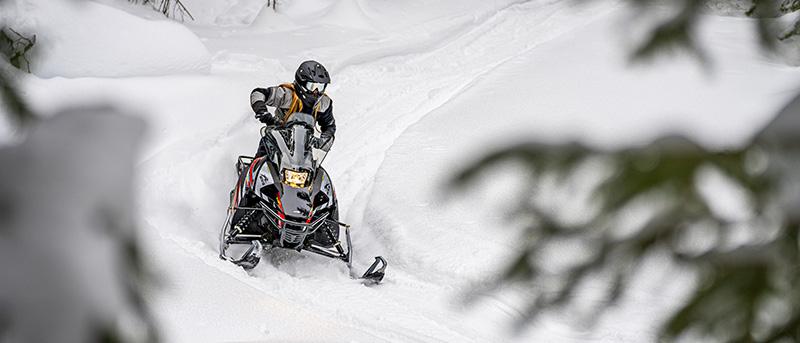 CAPABLE, EFFORTLESS HANDLING
BEST-IN-CLASS POWER-TO-WEIGHT RATIO
The BLAST LT is easy to maneuver with plenty of power to handle any task with ease. The 65-class horsepower C-TEC2™ 397cc engine is paired with a lightweight chassis for a best-in-class power-to-weight ratio.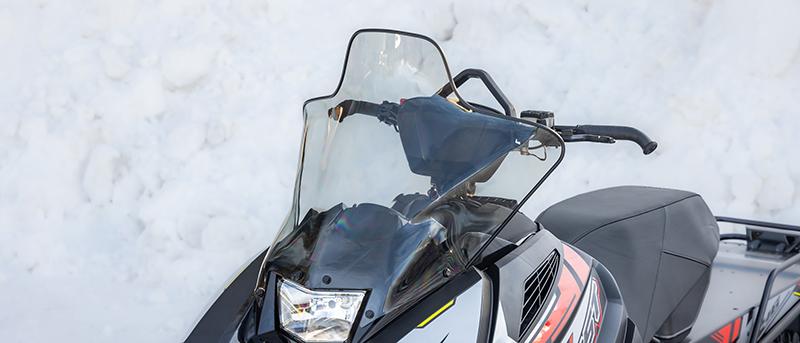 EXTRA WIND PROTECTION
15.5" HIGH-HEIGHT WINDSCREEN
No more freezing in the cold wind. This high-height windscreen blocks harsh winds, making it easier than ever to get the most out of every ride.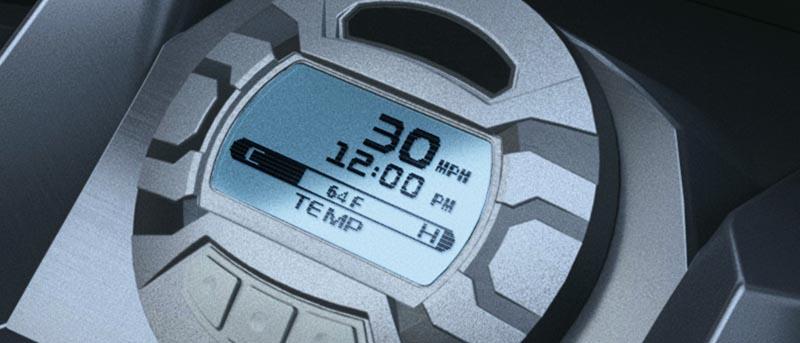 EASILY ACCESS INFORMATION
DIGITAL GAUGE
Be fully aware of everything going on with your vehicle with this easy-to-read, digital display.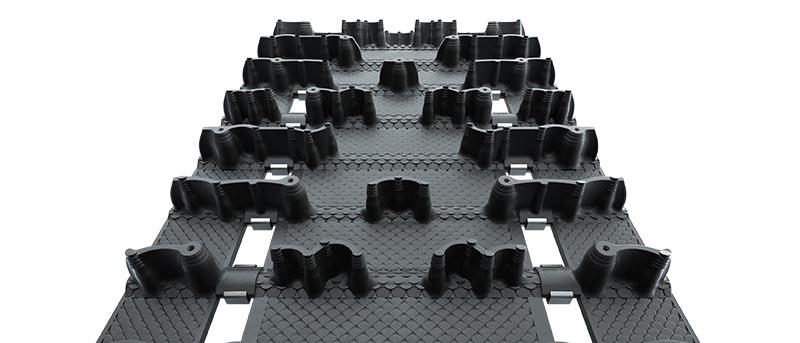 BETTER POWDER PERFORMANCE
COBRA 146" TRACK WITH 1.6" LUG
COBRA 146" TRACK WITH 1.6" LUG With a unique lug shape and pattern, this track delivers the optimal balance of traction and float in loose snow. This gives you enhanced powder performance while reducing track noise.
BLAST LT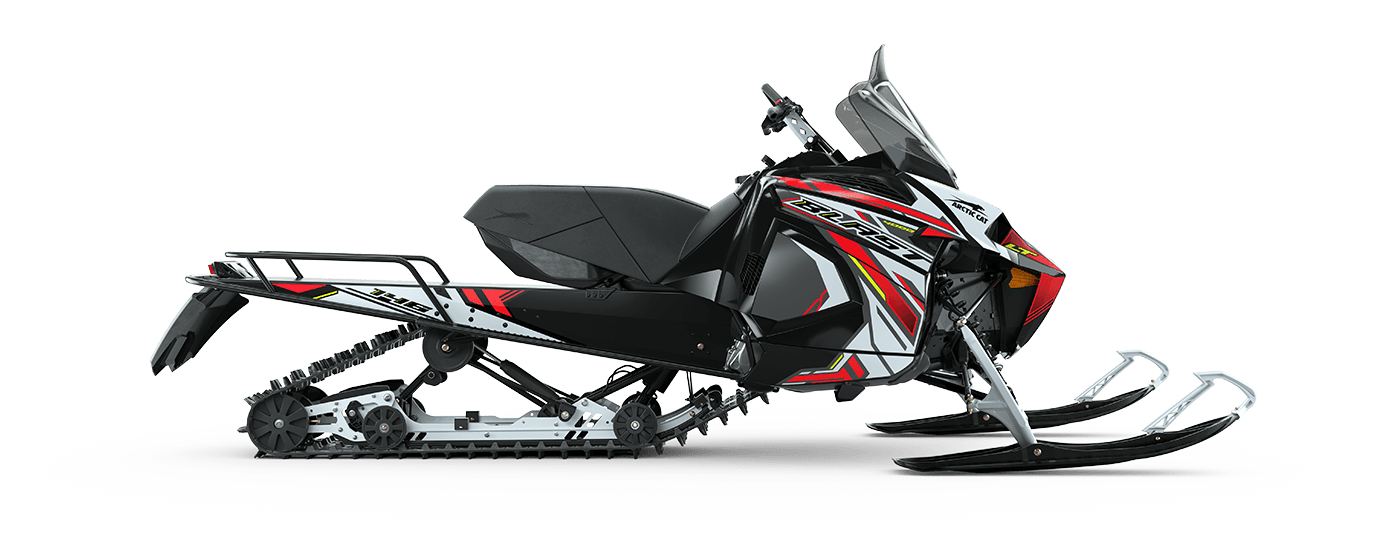 Vehicle specifications are subject to change.
*Price includes a one year warranty. Price does not include freight or set-up fees and is subject to change.
WARNING: Arctic Cat snowmobiles can be hazardous to operate. For your safety, all riders should read and understand their owner's manual and safety instructions. Always wear an approved helmet and other safety apparel. Be aware of natural hazards you may encounter and don't drink and ride. All scenes depicted or described were performed by professional riders under carefully controlled conditions. Never attempt to duplicate these maneuvers or encourage others to do so. Arctic Cat recommends that all operators take a safety training course. For safety and training information, please see your local dealer.