Single-Beam Rear Suspension
Unlock the mountain with the groundbreaking Alpha One® Single-Beam Rear Suspension. Instead of using two rails like a slide rail suspension, the single aluminum rail runs right down the center of a Power Claw™ track. With minimal input, you get effortless deep snow cornering, carving, side-hilling and so much more. No other snowmobile can even compare.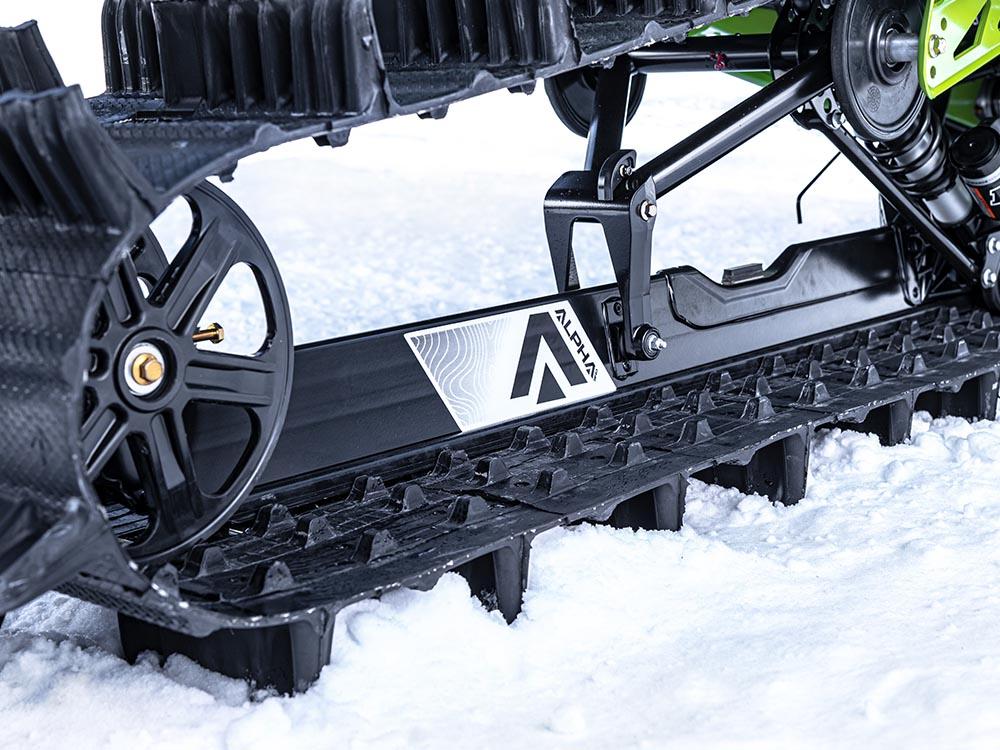 Single-Beam Rear Rail
Alpha One Single-Beam Rear Suspension is the first rear suspension of its kind. This revolutionary shift from two rails to one creates a single pivot point down the middle of its Power Claw track, so you can carve up the mountain with ease. With an extruded aluminum construction and magnesium attachment points, this light, lean and mean design gives you enhanced control and agility.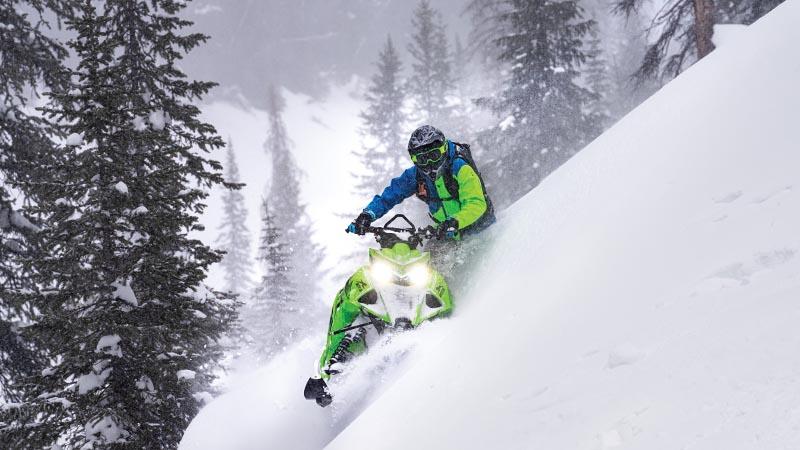 More Maneuverability
With a single pivot point, the snowmobile leans and dips into every curve and side-hills like it's second nature. No one will even come close to the trail you'll blaze. With less rider input, you'll unlock limitless possibilities.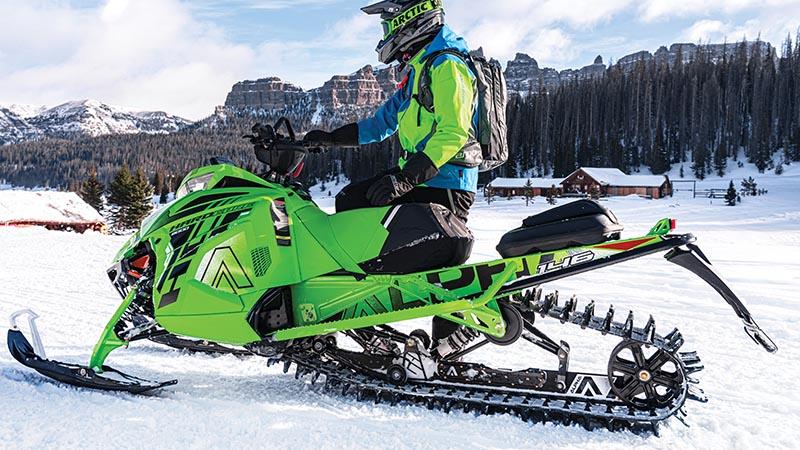 STARTS LIGHT, STAYS LIGHT
Alpha One snowmobiles make lightweight performance the standard. The single rail sheds snow, where dual-rail suspensions trap it in the skidframe. The sled stays lightweight and easy to maneuver all day long.