ZR Thundercat
The World's Fastest Production Snowmobile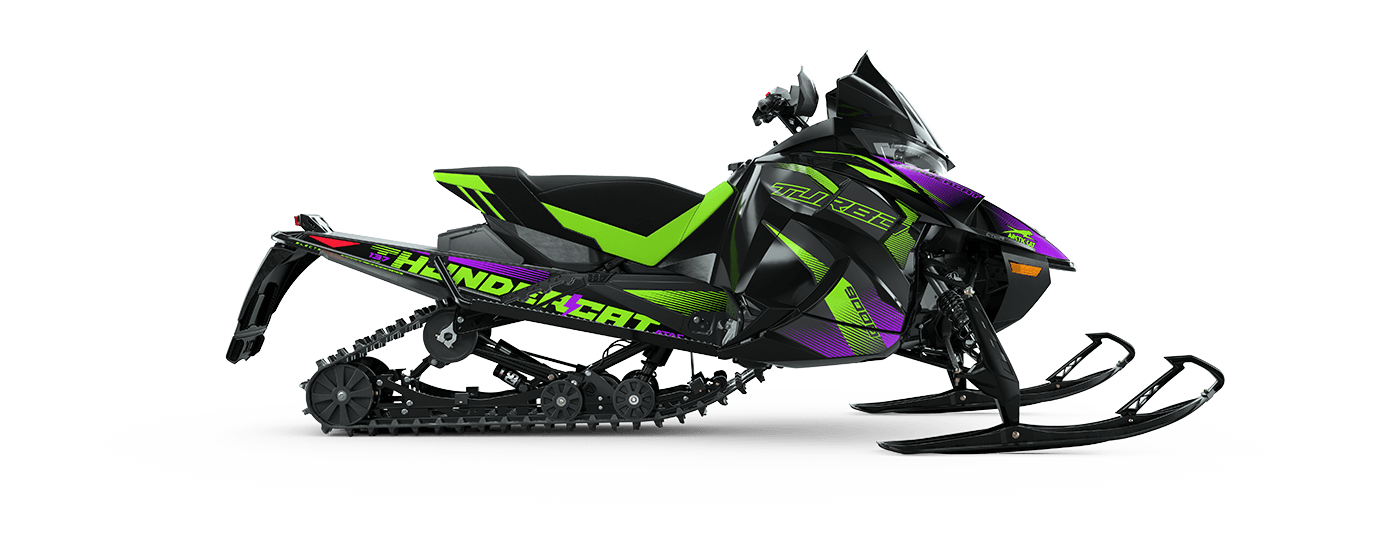 With the fastest, fiercest snowmobile on the planet, you'll be untouchable. Built with electronic power steering for increased control, ATAC™ Adjustable On-the-Fly Rear Suspension, and so much more, the impossible will suddenly seem possible. The ZR Thundercat is the ultimate ride for the speed demon in your family.
Watch Video
$20,699
Starting USD*
*Plus destination charge and set-up.
Logistics surcharge of $200 will apply.
Highlights
9000-Series
C-TEC4 Engine
Electronic
Power Steering
Built for Speed
Lowered Ride Hight
137" SLIDE-ACTION
Rear Suspension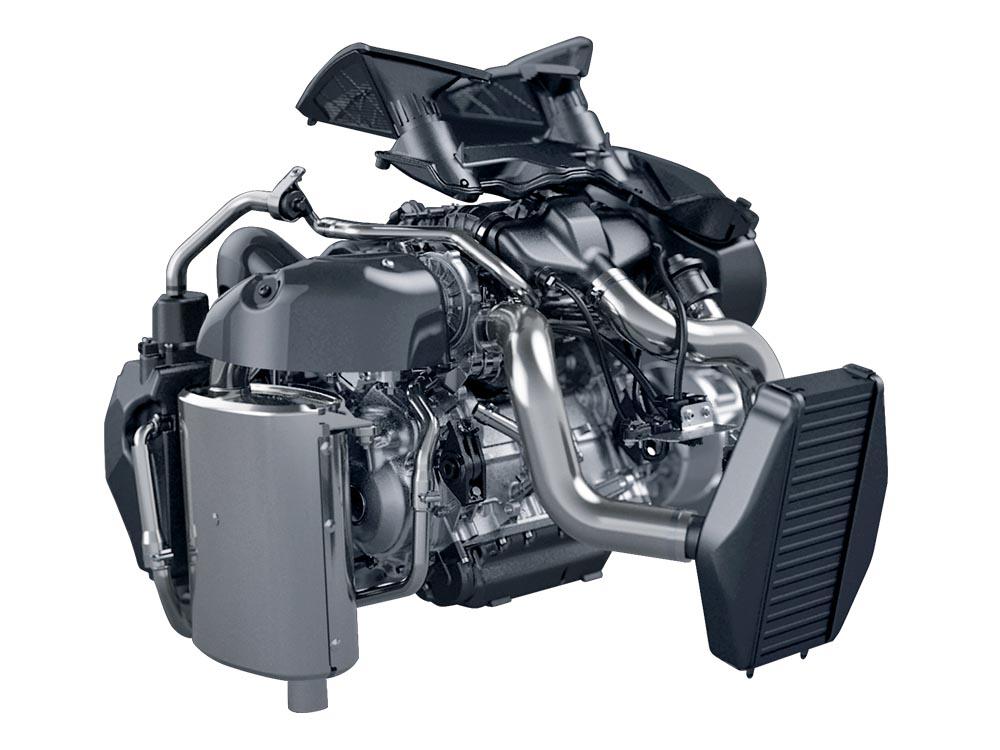 LEGENDARY POWER
9000-SERIES C-TEC4 TURBOCHARGED ENGINE
With a Thundercat, there's no settling for second best. You need the biggest, most powerful engine on the trail: the 9000-Series C-TEC4™ turbocharged powerhouse. With this much power, no other snowmobile will even come close.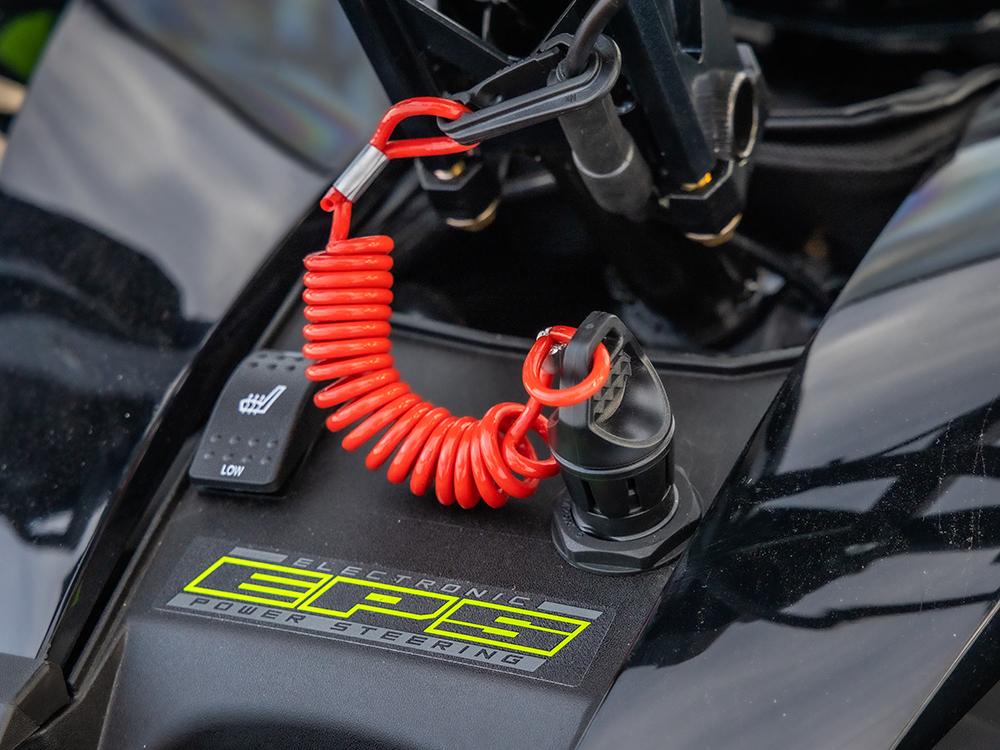 INTUITIVE HANDLING
ELECTRONIC POWER STEERING
Now with Electronic Power Steering (EPS), this is a next-level experience. Unmatched control, easier turns, and intuitive handling will upgrade your ride more than you could imagine.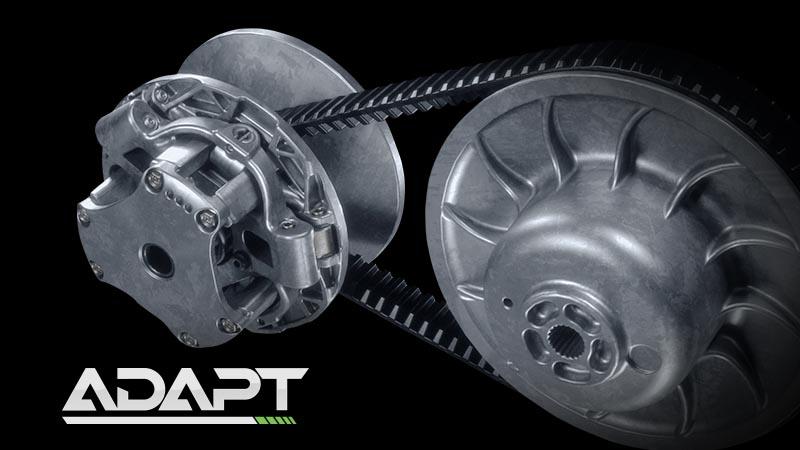 SMOOTH POWER DELIVERY
ADAPT CVT SYSTEM
With its lightweight, narrow design that increases performance and belt life, as well as the industry's only self-adjusting clutch, the ADAPT™ CVT system provides better throttle response, smoother power delivery, and a ride like no other.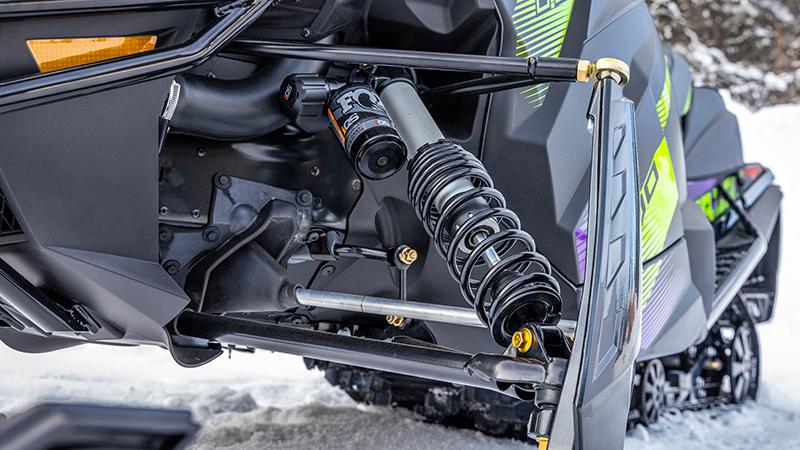 ADAPTS TO TERRAIN
FOX® ZERO IQS SHOCKS
Designed for any terrain and any riding style, these premium FOX® ZERO IQS shocks are easily adjusted to fit your needs. With shocks like these, you'll never go back. Available on select models.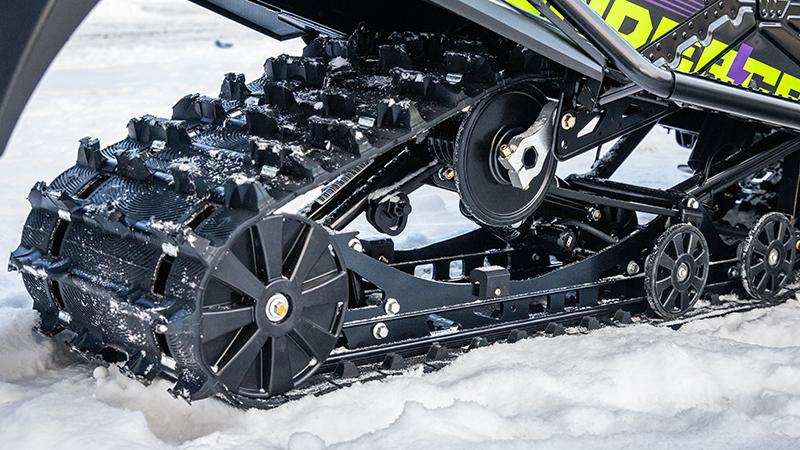 NO ROUGH RIDES
137" SLIDE-ACTION™ REAR SUSPENSION
Rough rides are a thing of the past. With this industry-exclusive design that keeps the front arm engaged while the rear arm compresses, you'll hardly feel a bump in the trail.
CONFIDENCE-INSPIRING CONTROL
ARS™ II FRONT SUSPENSION
This innovative front suspension is built to optimize handling. With increased cornering bite, it's easier than ever to tame the trails. More control means less fatigue, so you'll be able to go farther on the Thundercat.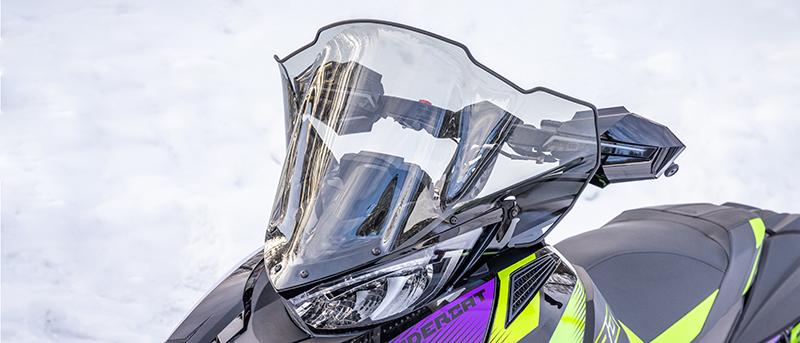 EXTRA WIND PROTECTION
11" MID-HEIGHT WINDSCREEN
Don't let the cold wind slow you down. This mid-height windscreen provides additional protection from harsh winds, letting you get more out of every ride.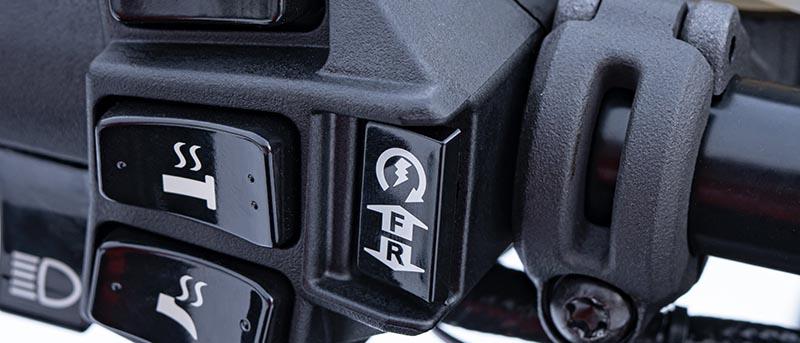 QUICK AND CONVENIENT
PUSH-BUTTON ELECTRIC START
The convenience of electric start is just one of the countless things that sets the Thundercat apart. With just the push of a handlebar-mounted button, you'll be on your way.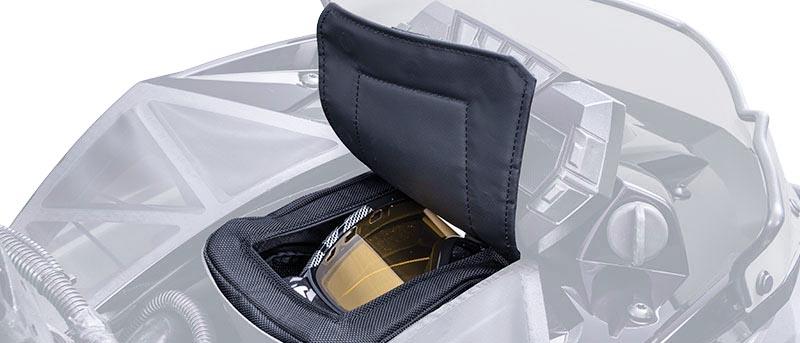 EASY ACCESS
GOGGLE HOLDER
Never lose your goggles again. The integrated goggle holder mounted directly in the dash keeps a critical piece of gear safe and easily accessible.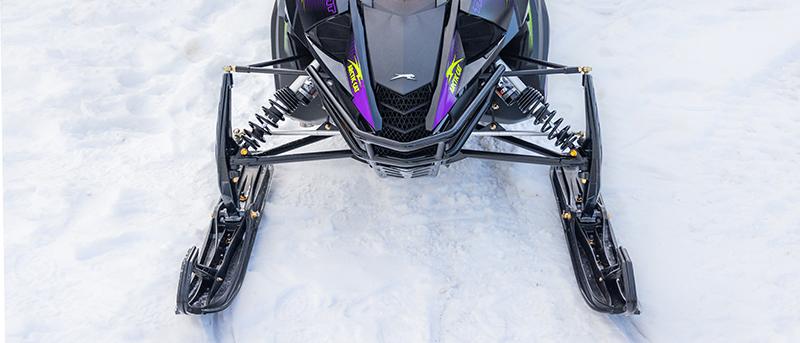 ADJUSTS TO TRAIL CONDITIONS
ADJUSTABLE 42"-43" SKI STANCE
With an adjustable 42-43 inch ski stance, you'll be able to customize your ride even further. Easily set your ski stance based on trail conditions and immediately feel the difference.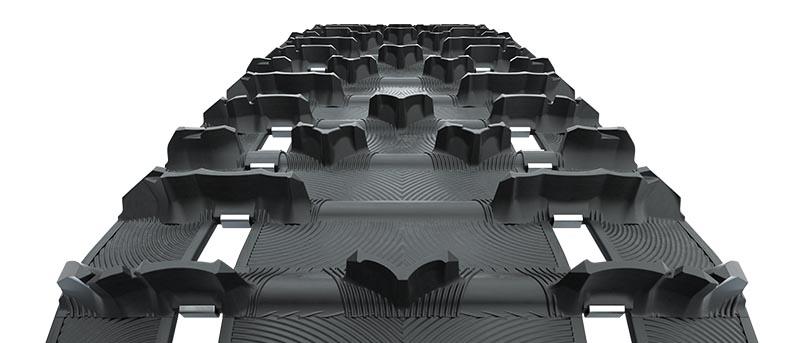 ENHANCED ACCELERATION
1.25" RIPSAW II™ TRACK
The Ripsaw's angled lugs helps the Thundercat grip the trail. The chopped design provides unbelievable levels of handling and acceleration.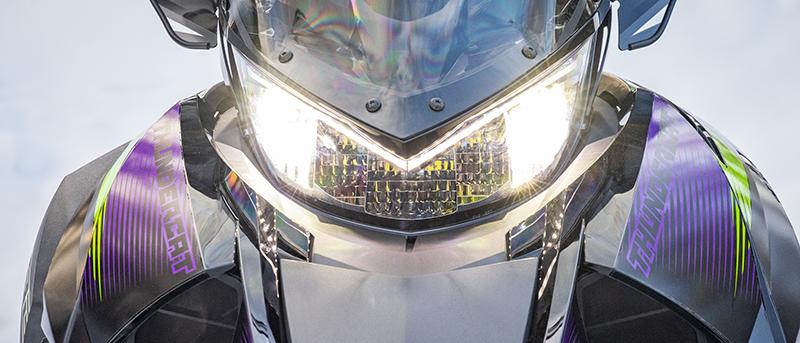 BRIGHTEN ANY RIDE
LED HEADLIGHT
A premium LED headlight is crucial for those night rides. Equipped with both high and low-beams, the headlight casts an LED light pattern with great range and width.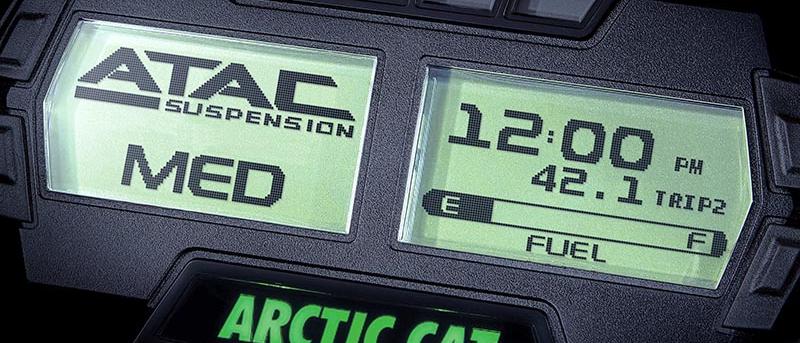 INSTANT SUSPENSION CONTROL
ATAC ON-THE-FLY SUSPENSION
No more getting off your snowmobile to adjust your suspension settings. Easily switch between soft, medium, and firm suspension settings with the push of a handlebar-mounted button and watch the system immediately adjust your suspension. Available on select models.
ZR Thundercat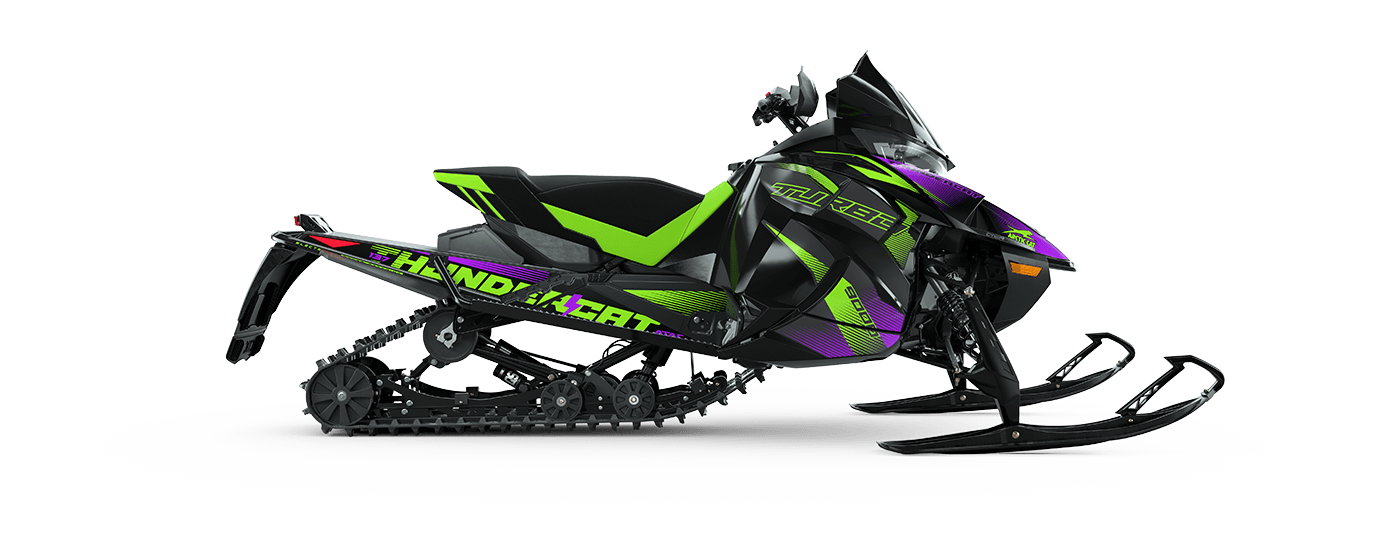 Vehicle specifications are subject to change.
*Price includes a one year warranty. Price does not include freight or set-up fees and is subject to change.
WARNING: Arctic Cat snowmobiles can be hazardous to operate. For your safety, all riders should read and understand their owner's manual and safety instructions. Always wear an approved helmet and other safety apparel. Be aware of natural hazards you may encounter and don't drink and ride. All scenes depicted or described were performed by professional riders under carefully controlled conditions. Never attempt to duplicate these maneuvers or encourage others to do so. Arctic Cat recommends that all operators take a safety training course. For safety and training information, please see your local dealer.