M Mountain Cat Alpha One
Jump Higher. Climb Farther. Push the Limits.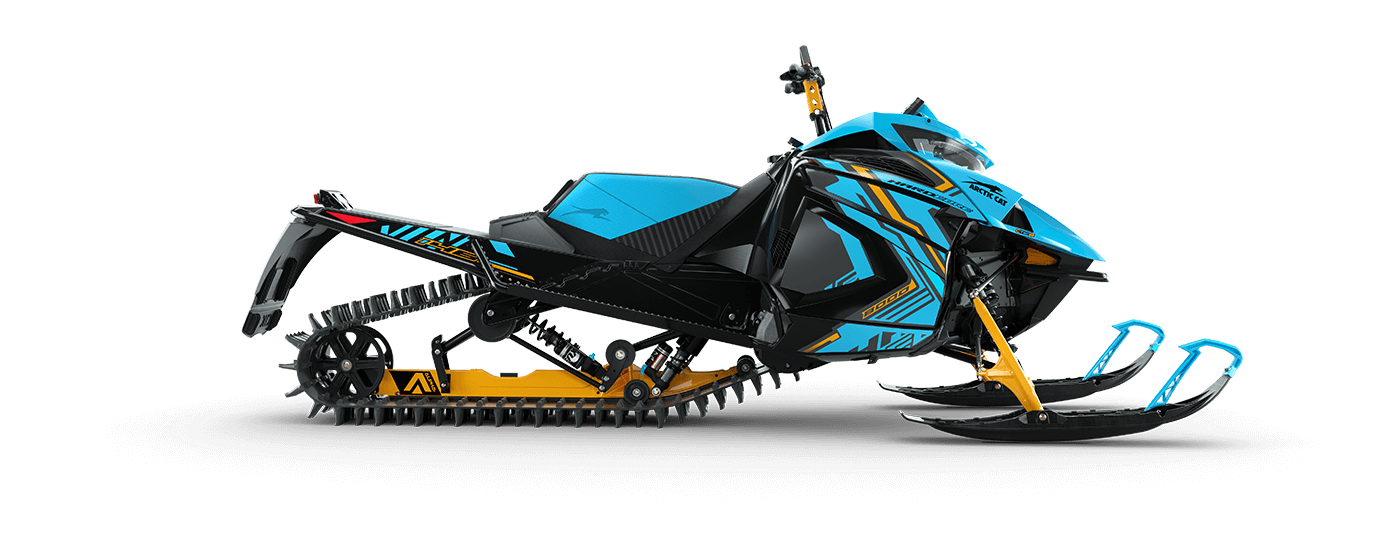 With bold styling and bolder moves, the Mountain Cat is built for next-level riding. Incorporating cutting-edge features including ALPHA ONE® Single-Beam Rear Suspension, FOX® FLOAT 3 QS3 shocks, and ATAC® Adjustable On-the-Fly Suspension, the Mountain Cat shows even the most diehard thrill-seekers the ride of their lives.
Watch Video
$14,999
Starting USD*
*Plus destination charge and set-up.
Logistics surcharge of $200 will apply.
Highlights
ALPHA ONE
Single-Beam Rear Suspension
FOX FLOAT 3 QS3
Ski Shocks and Front Arm Shock
FOX FLOAT 3 QSL
Rear Arm Shock
ATAC™
Adjustable on-the-Fly Suspension
UNMATCHED CONTROL
ALPHA ONE™ SINGLE-BEAM REAR SUSPENSION
This revolutionary single-beam rear suspension changes the game for mountain snowmobiles. The unique design doesn't trap snow, keeping the sled light and allowing you to stay on top of the snow with ease. With more control and maneuverability than any other mountain sled, you can carve up the mountain seamlessly.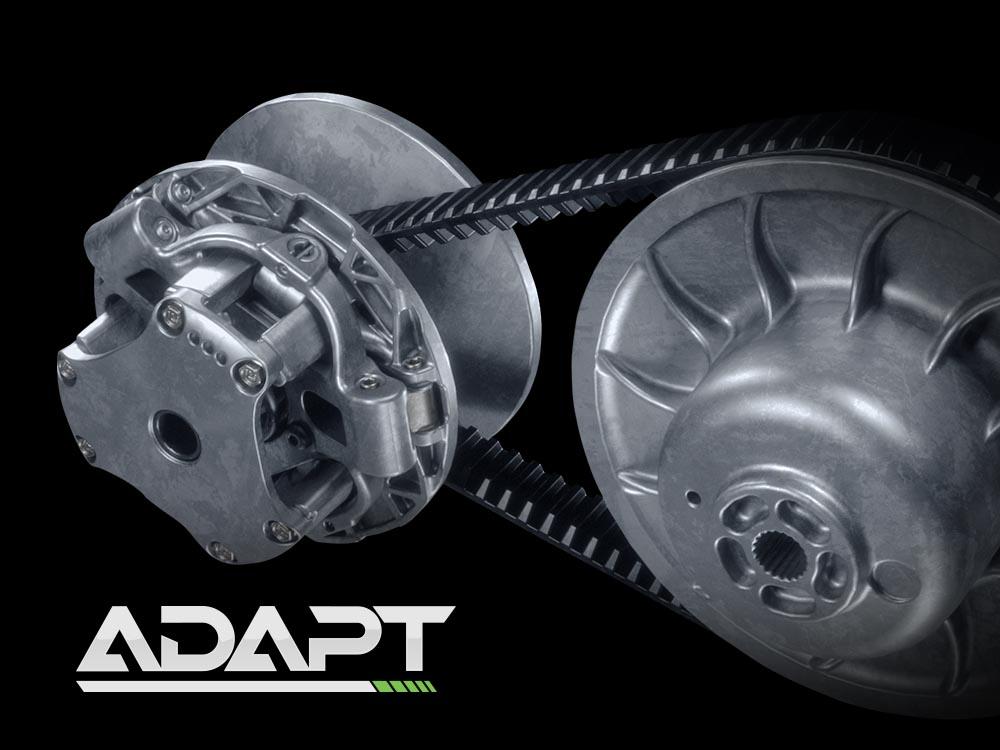 SMOOTH POWER DELIVERY
ADAPT™ CVT SYSTEM
With its lightweight, narrow design that increases performance and belt life, as well as the industry's only self-adjusting clutch, the ADAPT™ CVT system provides better throttle response, smoother power delivery, and a ride like no other.
UNPARALLELED VERSATILITY
FOX® FLOAT QS3 SHOCKS
ALPHA ONE™ suspension is easily adjustable for ride and intensity with FOX FLOAT shocks: from the three-position QS3 on the ski and front arm, to a semi-locking QSL on the rear, you get easy adjustability for maximum deep-snow performance.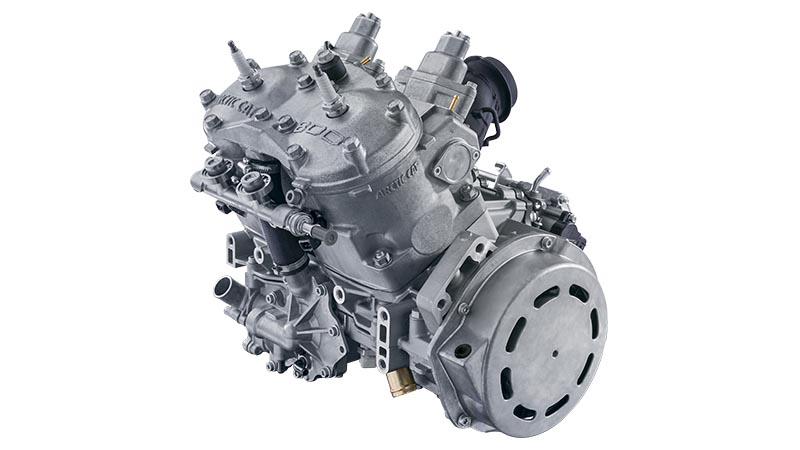 SERIOUS POWER
8000-SERIES C-TEC2™ ENGINE
This twin-cylinder, 165-class horsepower engine will carry you through the toughest climbs and the biggest jumps all day long, all while packing a serious punch.
OPTIMIZED FOR DEEP SNOW
AMS FRONT SUSPENSION
The Arctic Mountain Suspension (AMS) is built specifically to navigate through deep snow. With lightweight spindles and a precision engineered suspension geometry designed specifically with mountain riding in mind, the Mountain Cat is the ultimate ride for deep snow performance.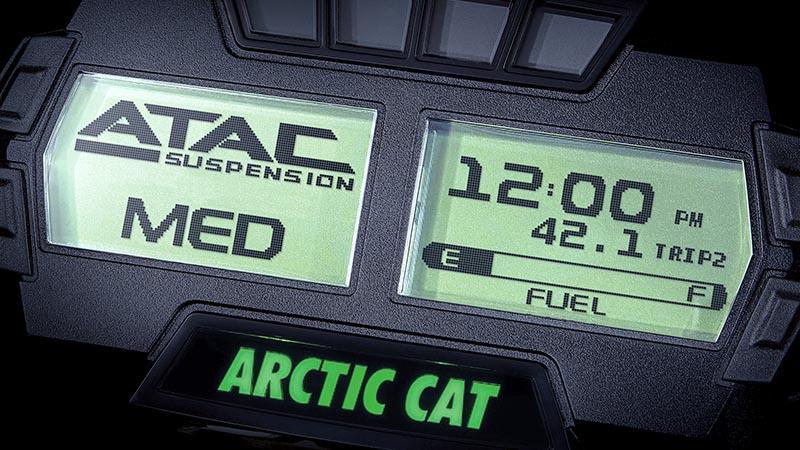 INSTANT SUSPENSION CONTROL
ATAC ON-THE-FLY SUSPENSION
No more getting off your snowmobile to adjust your suspension. Easily switch between soft, medium, and firm suspension settings with the push of a handlebar-mounted button and watch the system immediately adjust your suspension. Available on select models.
QUICK AND CONVENIENT
PUSH-BUTTON ELECTRIC START
The convenience of electric start is just one of the countless things that sets the Mountain Cat apart. With just the push of a handlebar-mounted button, you'll be up and moving.
ENHANCED TRACTION
POWER CLAW™ TRACK
Unlock the backcountry with Power Claw™, a lightweight track that delivers the ultimate deep snow traction and performance. It's easier than ever to slice straight through deep snow.
EASY ACCESS
GOGGLE HOLDER
Never lose your goggles again. The integrated goggle holder mounted directly in the dash keeps a critical piece of gear safe and easily accessible.
BRIGHTEN ANY RIDE
LED HEADLIGHT
With a premium LED headlight, you can keep riding past sunset. Equipped with both high and low-beams, the headlight casts an LED light pattern with great range and width.
ADAPTS TO TERRAIN
ADJUSTABLE 35.5"-37.5" SKI STANCE
With an adjustable 35.5-37.5-inch ski stance, you can easily react to whatever challenges the mountain may throw at you. It only takes a few seconds to change, so you'll be up and moving in no time.
M Mountain Cat Alpha One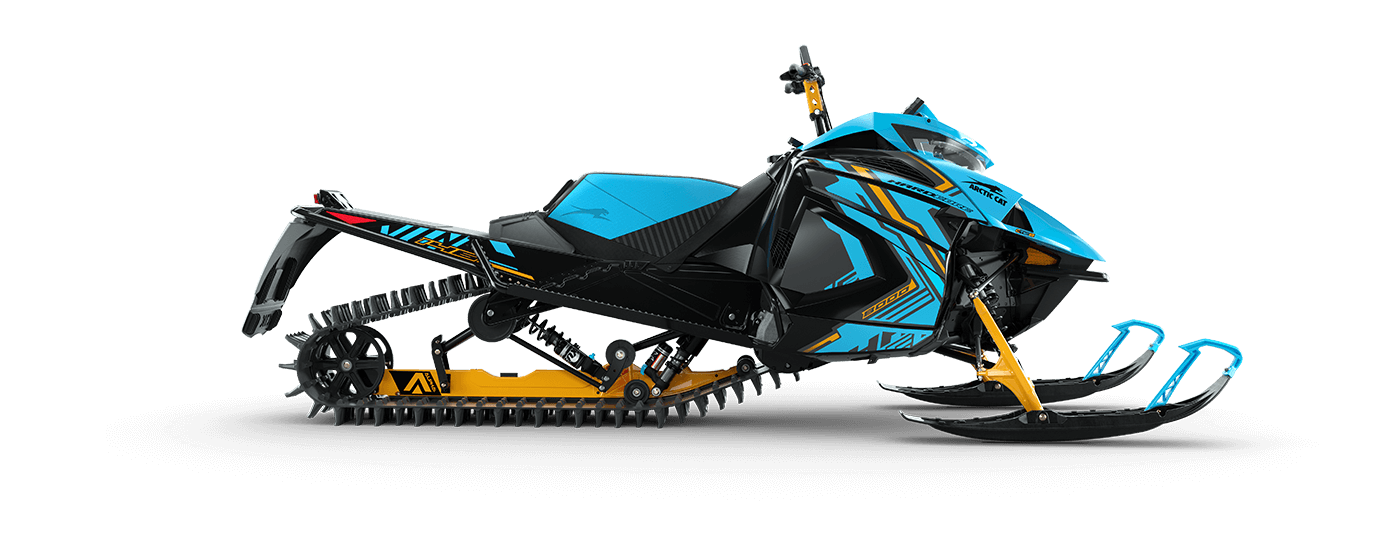 Vehicle specifications are subject to change.
*Price includes a one year warranty. Price does not include freight or set-up fees and is subject to change.
WARNING: Arctic Cat snowmobiles can be hazardous to operate. For your safety, all riders should read and understand their owner's manual and safety instructions. Always wear an approved helmet and other safety apparel. Be aware of natural hazards you may encounter and don't drink and ride. All scenes depicted or described were performed by professional riders under carefully controlled conditions. Never attempt to duplicate these maneuvers or encourage others to do so. Arctic Cat recommends that all operators take a safety training course. For safety and training information, please see your local dealer.