ZR RR
A No-Compromise Race Replica
After decades of competing in and winning snowmobile races, we've learned a few things about what makes a champion. With the ZR® RR, we've taken that knowledge to create a no-compromise race replica ready to take on any challenge.
ZR RR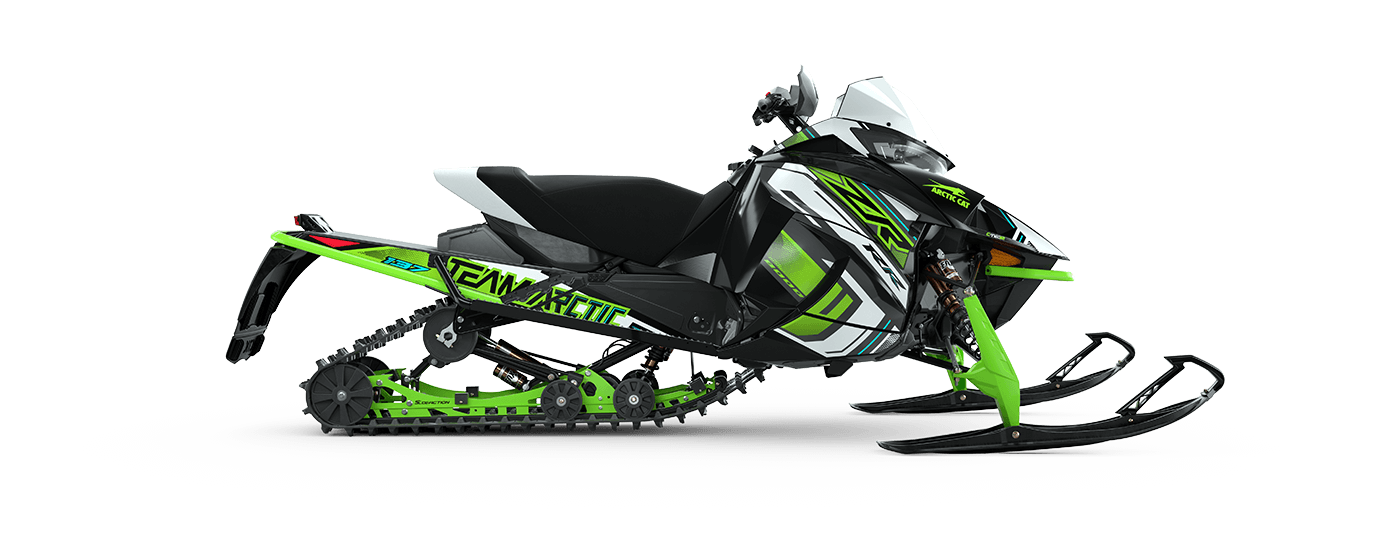 Vehicle specifications are subject to change.
*Price includes a one year warranty. Price does not include freight or set-up fees.
WARNING: Arctic Cat snowmobiles can be hazardous to operate. For your safety, all riders should read and understand their owner's manual and safety instructions. Always wear an approved helmet and other safety apparel. Be aware of natural hazards you may encounter and don't drink and ride. All scenes depicted or described were performed by professional riders under carefully controlled conditions. Never attempt to duplicate these maneuvers or encourage others to do so. Arctic Cat recommends that all operators take a safety training course. For safety and training information, please see your local dealer.