ZR 120
A Fun First Ride for Young Snowmobilers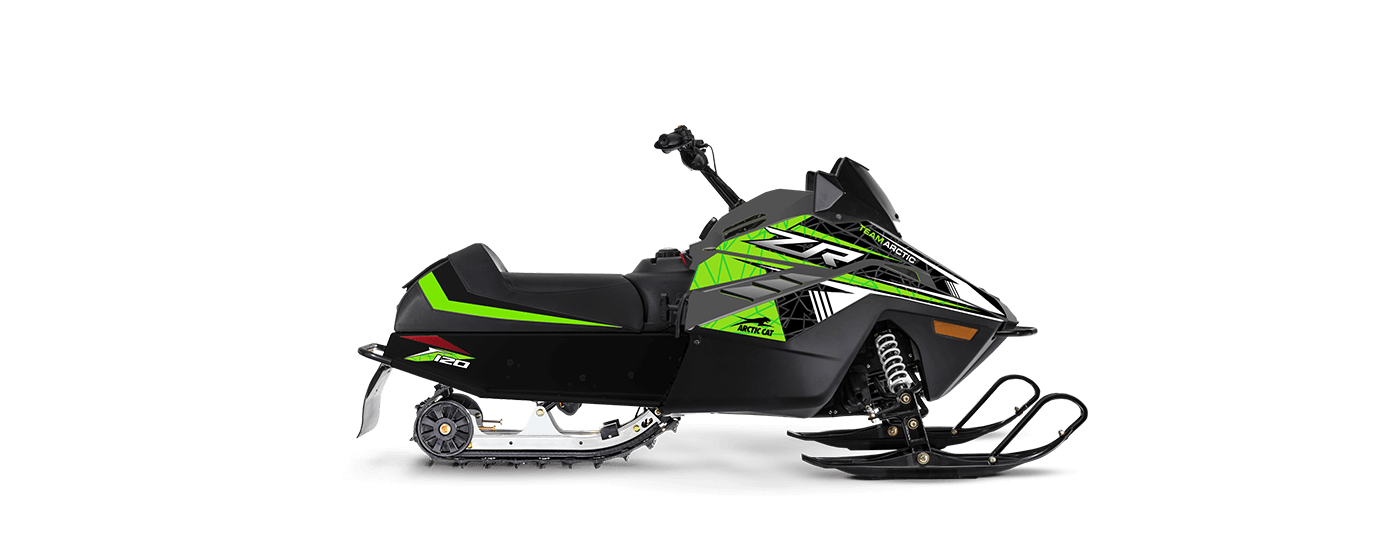 ZR® 120's compact frame packs enough power and excitement to make your young rider's first experience unforgettable.
$3,305
Starting USD*
*Plus destination charge and set-up.
Logistics surcharge of $100 will apply.
Highlights
Handwarmers
with Comfort Grips
Safety Flag
and Tether Switch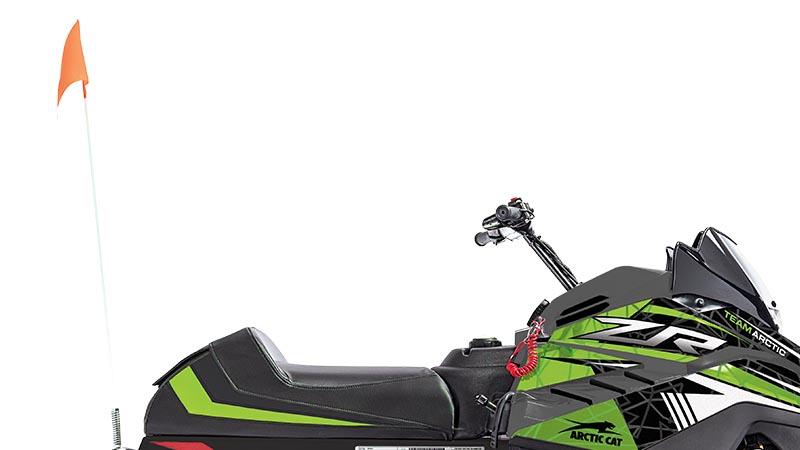 Safety Flag and Tether Switch
A bright orange flag keeps young riders highly visible, while a tethered kill switch shuts the vehicle off when disconnected.
A-Arm Front Suspension
Just like on our full-size snowmobiles, this reinforced front suspension design helps young riders tame the trail.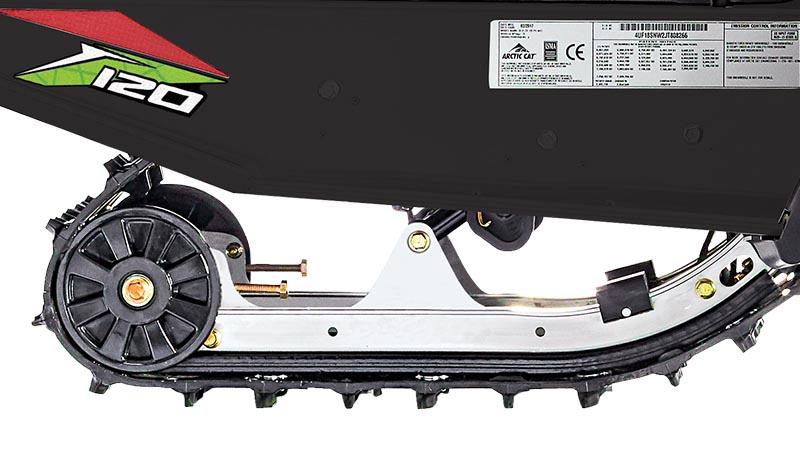 Slide-Rail Rear Suspension
This responsive rear suspension handles any bump in the road to keep the ride stable, smooth and safe.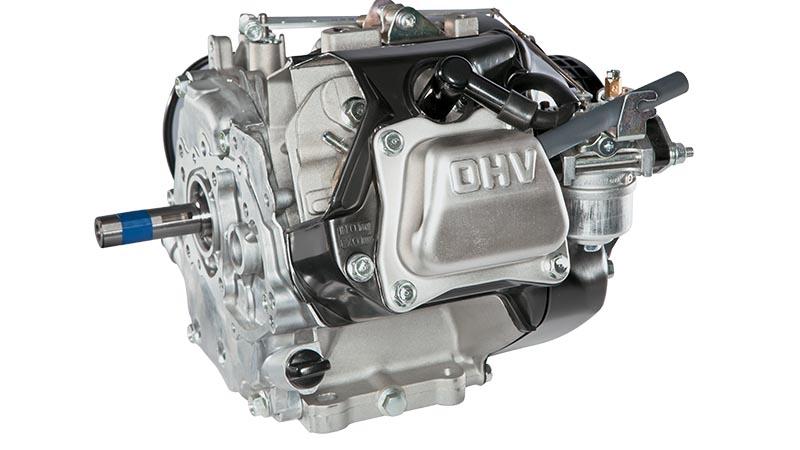 123cc 4-Stroke Engine
This fan-cooled 4-stroke engine starts easy and rides all day. And its governed to 8 mph to keep it safe but still packed full of all-day fun for your young rider.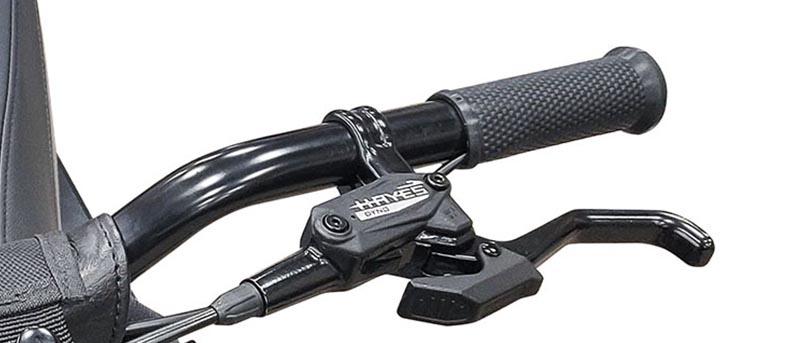 Comfort Grips with Handwarmers
Ride all day, even when the wind chill dips down low.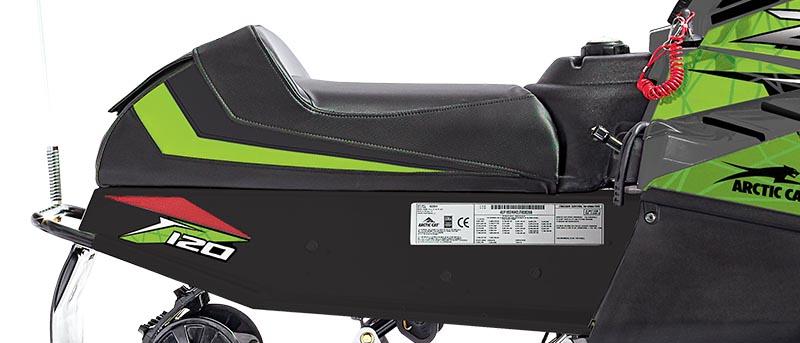 In-Seat Storage
Pack it in. ZR 120 features in-seat storage in the rear so you can stay out until sunset.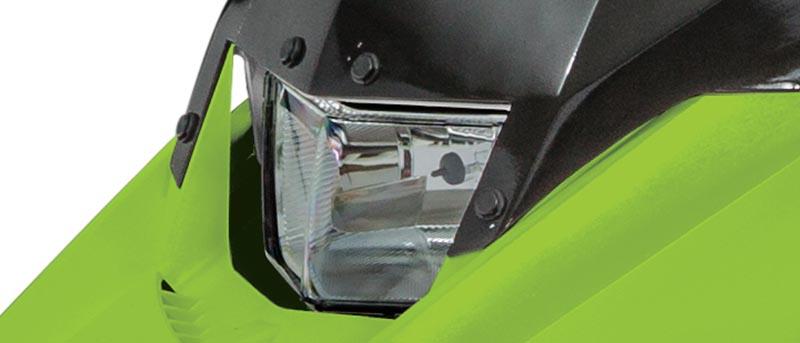 Halogen Headlight
With low and high beams, you can light up any ride at the flick of a switch.
29.5"-31.5" Adjustable Ski Stance
A 29.5-31.5-inch adjustable ski stance and deep-keel plastic skis lets you take your first corners confidently.
Cobra™ Track
Cupped lugs give you better handling and control on soft terrain, and 1.0-inch paddles and traction teeth deliver all the grip you need.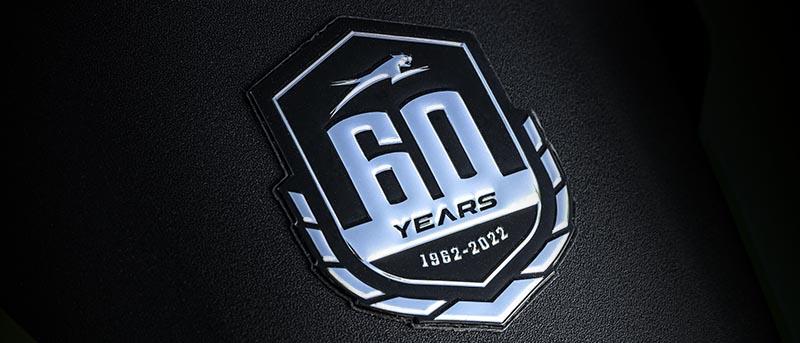 60th Anniversary Decal
Celebrate 60 years of Arctic Cat with this commemorative decal.
ZR 120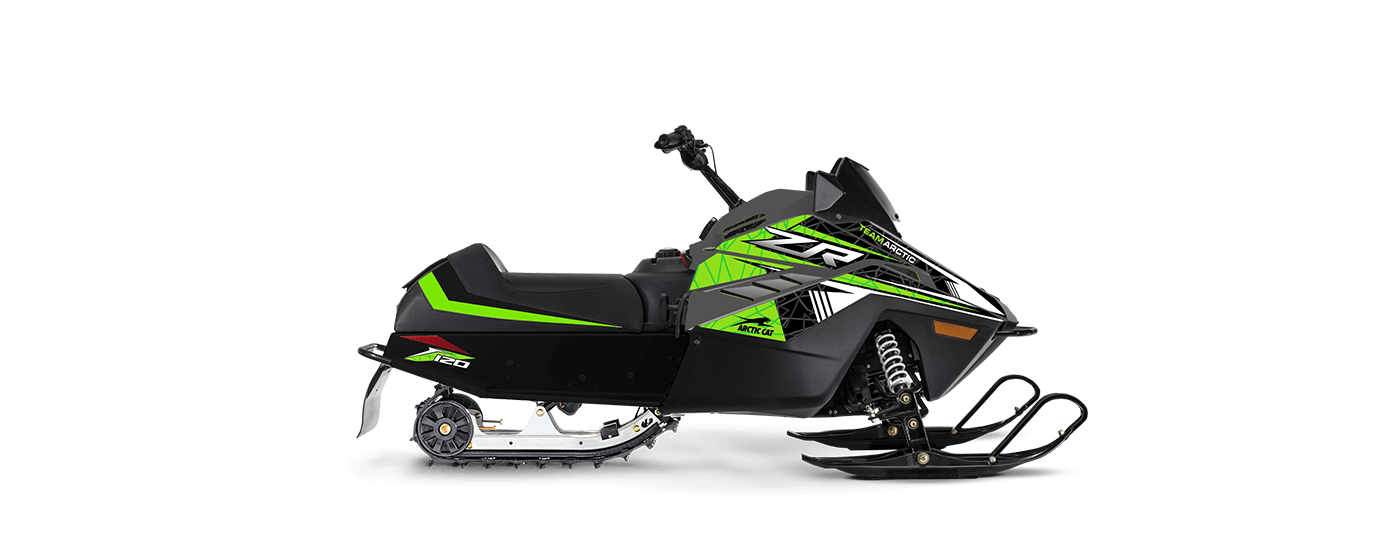 Vehicle specifications are subject to change.
*Price includes a one year warranty. Price does not include freight or set-up fees.
WARNING: Arctic Cat snowmobiles can be hazardous to operate. For your safety, all riders should read and understand their owner's manual and safety instructions. Always wear an approved helmet and other safety apparel. Be aware of natural hazards you may encounter and don't drink and ride. All scenes depicted or described were performed by professional riders under carefully controlled conditions. Never attempt to duplicate these maneuvers or encourage others to do so. Arctic Cat recommends that all operators take a safety training course. For safety and training information, please see your local dealer.