ZR 120
The Next Generation of Snowmobilers Starts Here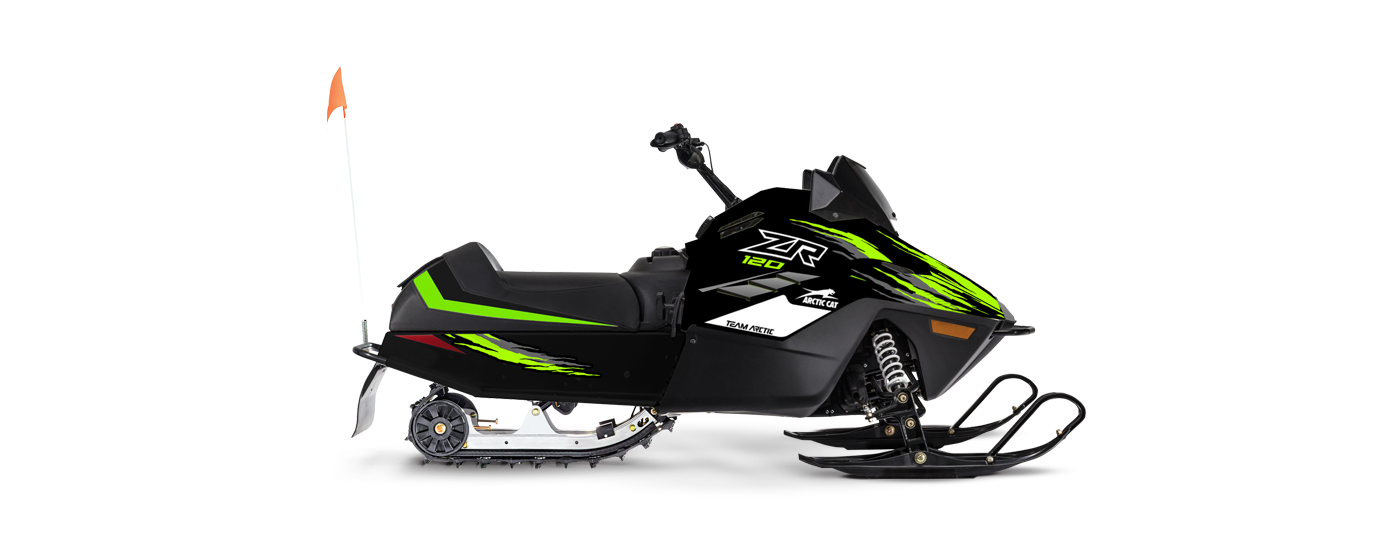 Don't let the compact frame fool you. The ZR® 120 is packed full of power and excitement, ready to create an unbeatable first ride for young snowmobilers and create a passion for the sport that can last a lifetime.
$3,699
Starting USD*
*Plus destination charge and set-up.
Logistics surcharge of $100 will apply.
Highlights
Safety Flag
and Tether Switch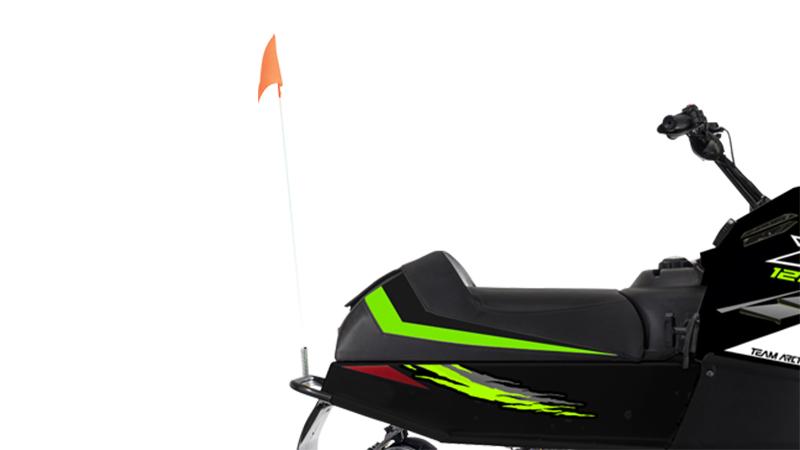 SAFETY FIRST
FLAG AND TETHER SWITCH
With a bright orange flag to keep your young riders highly visible and a tethered kill switch that shuts the engine off when disconnected, the ZR 120 emphasizes keeping young riders safe.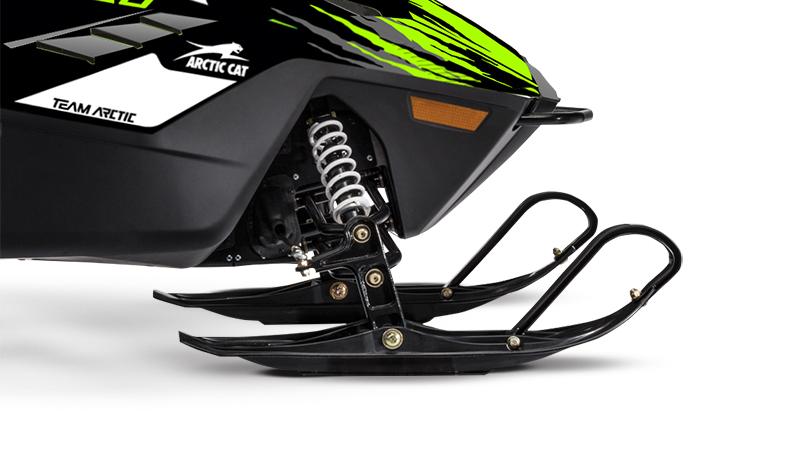 BUILT FOR SUPPORT
A-ARM FRONT SUSPENSION
This reinforced front suspension offers young riders the same support as our full-size snowmobiles, giving them the opportunity to hone their skills and develop confidence effortlessly.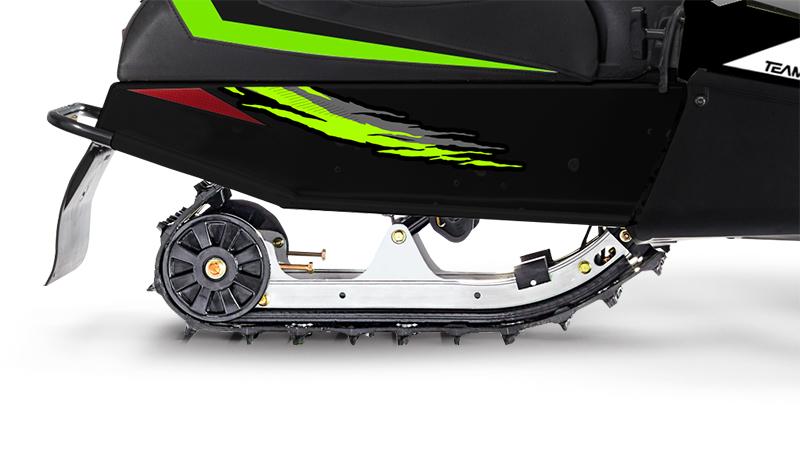 STABLE AND SMOOTH
SLIDE-RAIL REAR SUSPENSION
With responsive rear suspension, the ZR 120 can overcome tough terrain with ease, keeping the ride just as smooth, stable and safe as it is fun.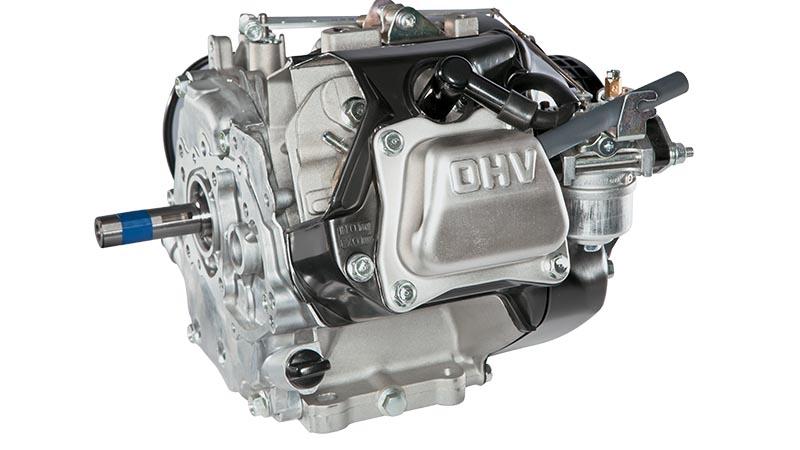 EFFICIENT DESIGN
123CC 4-STROKE ENGINE
This fan-cooled 4-stroke engine easily gives young riders a jam-packed day of fun. With a maximum speed of 8 mph, the ZR 120 gives snowmobilers an equally safe and thrilling ride.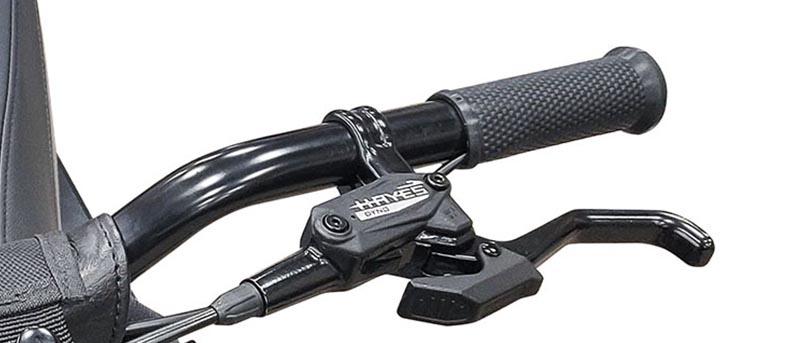 STAY WARMER FOR LONGER
COMFORT GRIPS WITH HANDWARMERS
Staying warm in the cold weather has never been easier. These comfort grips with handwarmers make those full days on the trail a no-brainer, no matter what conditions you face.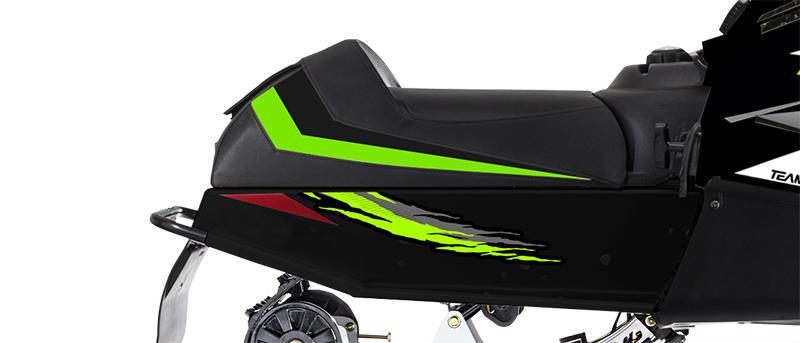 PACK IT IN
IN-SEAT STORAGE
Abundant in-seat storage in the rear guarantees young riders have everything they need to stay out on the trails.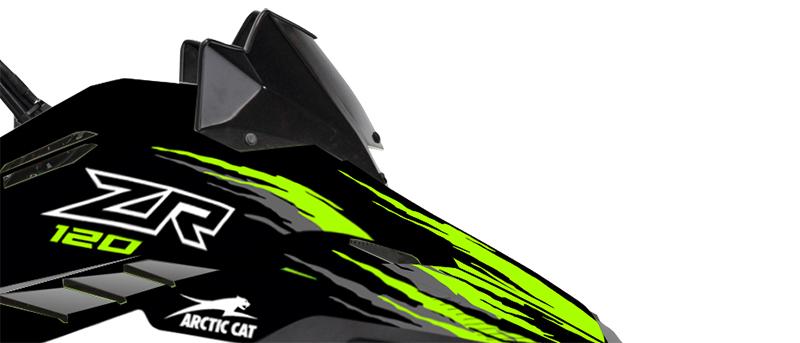 BRIGHTEN UP ANY RIDE
HALOGEN HEADLIGHT
This always-on headlight makes it easy to light up any ride by offering additional visibility and safety. It's equipped with both low and high beams for versatility.
GROWS WITH THE RIDER
29.5"-31.5" ADJUSTABLE SKI STANCE
The 29.5-31.5-inch adjustable ski stance allows this sled to grow with the rider, offering a perfect fit for your young snowmobiler.
UNMATCHED CONTROL
COBRA™ TRACK
Cobra™ Track is equipped with cupped lugs, .75-inch paddles and traction teeth, offering better handling, more control, and all the grip needed for an awesome and a safe ride.
ZR 120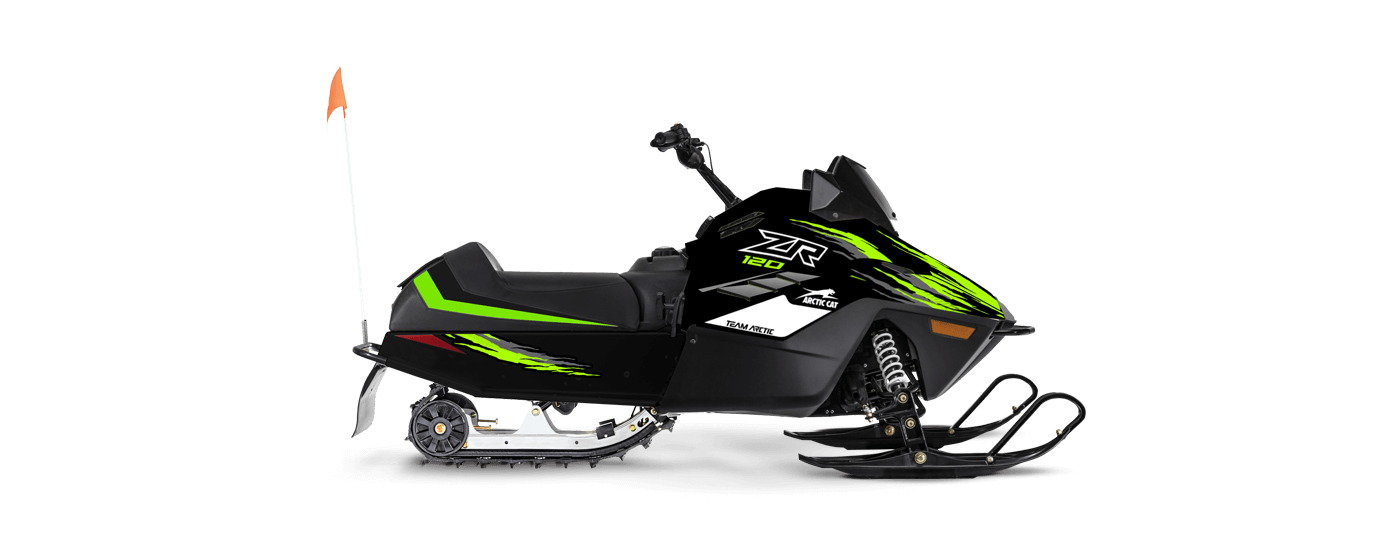 Vehicle specifications are subject to change.
*Price includes a one year warranty. Price does not include freight or set-up fees and is subject to change.
WARNING: Arctic Cat snowmobiles can be hazardous to operate. For your safety, all riders should read and understand their owner's manual and safety instructions. Always wear an approved helmet and other safety apparel. Be aware of natural hazards you may encounter and don't drink and ride. All scenes depicted or described were performed by professional riders under carefully controlled conditions. Never attempt to duplicate these maneuvers or encourage others to do so. Arctic Cat recommends that all operators take a safety training course. For safety and training information, please see your local dealer.