ZR R-XC
The Cross-Country Champion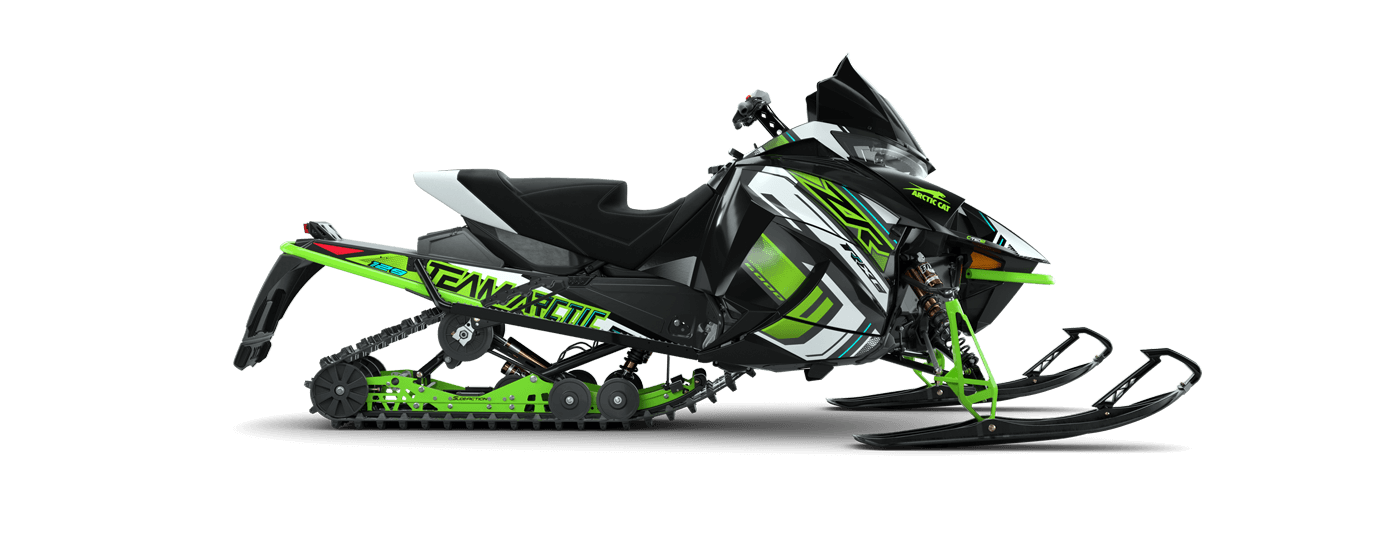 We know that the Arctic Cat family is always craving something new and exciting. That's why this championship-winning racing snowmobile is available for our customers to experience in limited quantities. The ZR® 6000 R-XC is the perfect ride for any speed demon, with a lightweight design, a powerful 6000-series C-TEC2™ engine, the groundbreaking ADAPT™ CVT system, and so much more. With this sled, no one will come close to the trail you'll blaze. Don't miss your chance to experience this epic sled and preorder today!
$15,199
Starting USD*
*Plus destination charge and set-up.
Logistics surcharge of $200 will apply.
Highlights
600cc, 2-Stroke C-TEC2™
Twin-Cylinder Engine
Race-Proven
ProCross™ Chassis
129-in. R-XC
Rear Suspension
LIGHTWEIGHT BUT POWERFUL
6000-SERIES C-TEC2 ENGINE
This robust, yet lightweight 125-hp class engine offers all the power needed for podium-level performance while keeping the sled feeling weightless. With an engine like this, it's no wonder the R-XC stands out as one of the best racing sleds available.
BUILT FOR SPEED
PROCROSS CHASSIS
The race-proven ProCross chassis offers all the speed and agility pro racers need to win. When you hit the trails on an R-XC, you'll be faster and more in-control of your ride than ever before.
NO ROUGH RIDES
129" R-XC REAR SUSPENSION
This 129-inch rear suspension is built specifically for the R-XC to offer the smoothest ride imaginable. By simultaneously engaging the front arm and compressing the rear arm, bumps in the path are imperceptible.
SMOOTH POWER DELIVERY
ADAPT CVT SYSTEM
With its lightweight, narrow design that increases performance and belt life, as well as the market's only self-adjusting clutch, the ADAPT CVT system provides better throttle response and smoother power delivery.
UNRIVALED SUPPORT
FOX 1.5 ZERO QS3R SKI SHOCKS
These lightweight ski shocks are designed to move comfortably and adjust easily, offering you a plush ride with enhanced control. They easily neutralize any bumps in the trail, bringing out a snowmobile experience like no other.
EXTRA WIND PROTECTION
11.5" MID-HEIGHT WINDSCREEN
Don't let the cold wind slow you down. This mid-height windscreen provides additional protection from harsh winds, letting you get more out of every ride.
SHOWSTOPPING STYLE
SIGNATURE TEAM ARCTIC GRAPHICS
This snowmobile is as stylish as it is powerful. With signature Team Arctic graphics, black bodywork and medium green graphics that are Factory issue, this stunning vehicle will catch everyone's eye.
QUICK AND CONVENIENT
PUSH-BUTTON ELECTRIC START
The R-XC is available with push-button electric start. With just the push of a handlebar-mounted button, you'll be on your way. Also available with manual start for a lighter ride.
BRIGHTEN ANY RIDE
LED HEADLIGHT
A premium LED headlight is crucial for those night rides. Equipped with both high and low-beams, the headlight casts an LED light pattern with great range and width.
ZR R-XC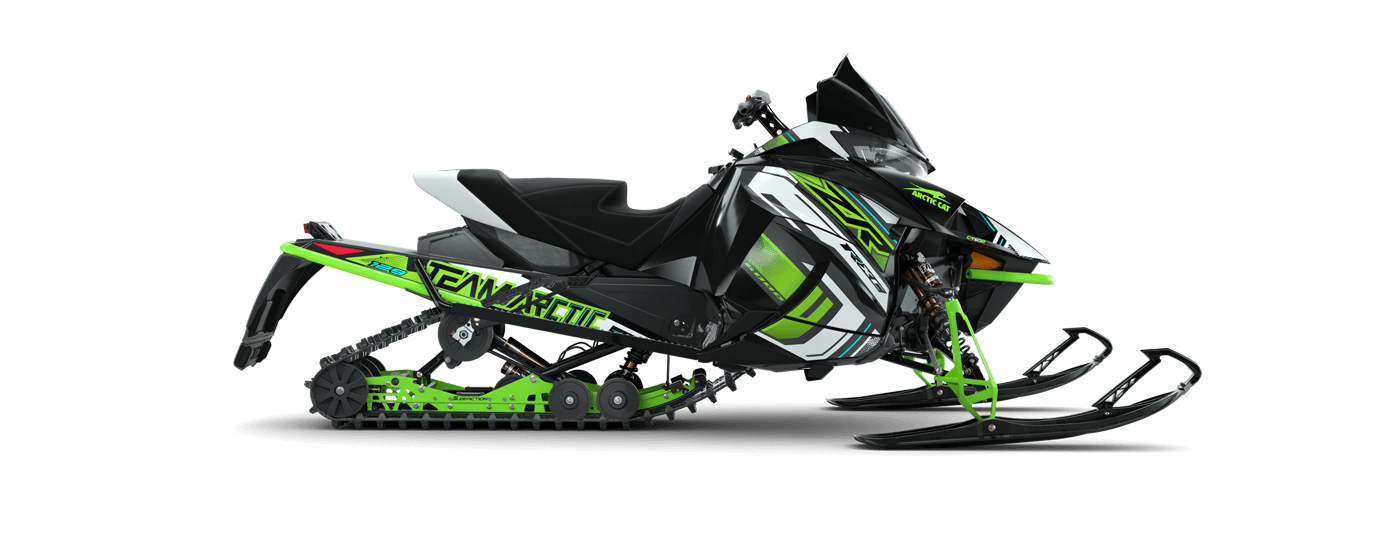 Vehicle specifications are subject to change.
*Price includes a one year warranty. Price does not include freight or set-up fees and is subject to change.
WARNING: Arctic Cat snowmobiles can be hazardous to operate. For your safety, all riders should read and understand their owner's manual and safety instructions. Always wear an approved helmet and other safety apparel. Be aware of natural hazards you may encounter and don't drink and ride. All scenes depicted or described were performed by professional riders under carefully controlled conditions. Never attempt to duplicate these maneuvers or encourage others to do so. Arctic Cat recommends that all operators take a safety training course. For safety and training information, please see your local dealer.