Alterra 300
The Perfect First Time Companion
Packed with plenty of power in a mid-size ATV, the Alterra 300 is perfect for long days out on the trail. Versatile and lightweight, this vehicle is built for a first-timer looking to keep up with the seasoned riders.
Alterra 300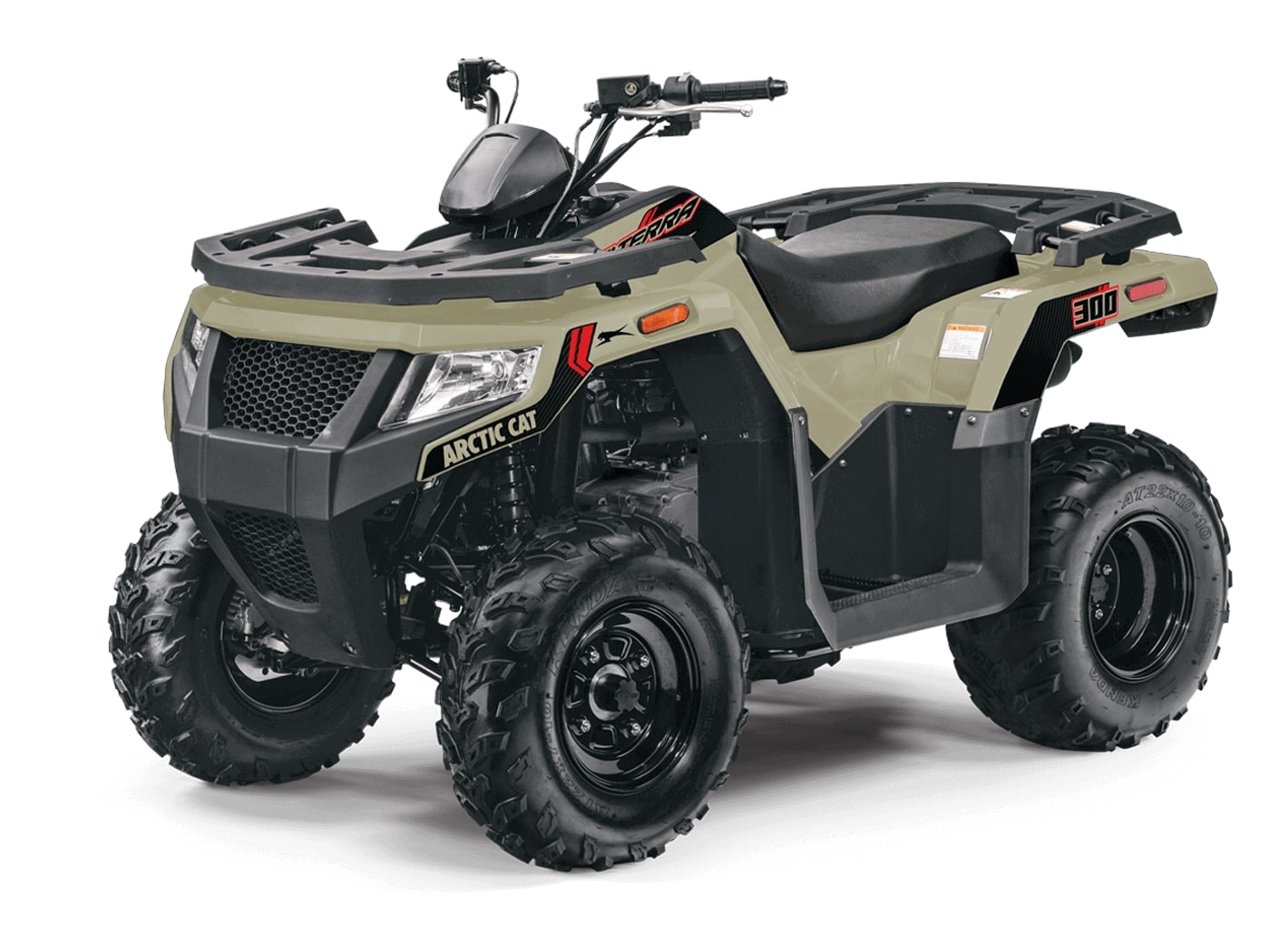 Vehicle specifications are subject to change.
WARNING: Arctic Cat® vehicles can be hazardous to operate. For your safety, all riders should always wear a seat belt (Side-by-Sides), helmet, eye protection, and protective clothing. Riding and alcohol/drugs don't mix. Arctic Cat recommends that all operators take a safety training course. For safety and training information, please see your dealer or call 1-800-887-2887 (ATVs) or visit www.ROHVA.org (Side-by-Sides). Arctic Cat vehicles are for operators age 16 years and older with a valid driver's license, except the Alterra 90, which is intended for operators 10 years of age and older. ©2020 Textron Specialized Vehicles Inc. All rights reserved.