Alterra 300
Multi-Purpose Performance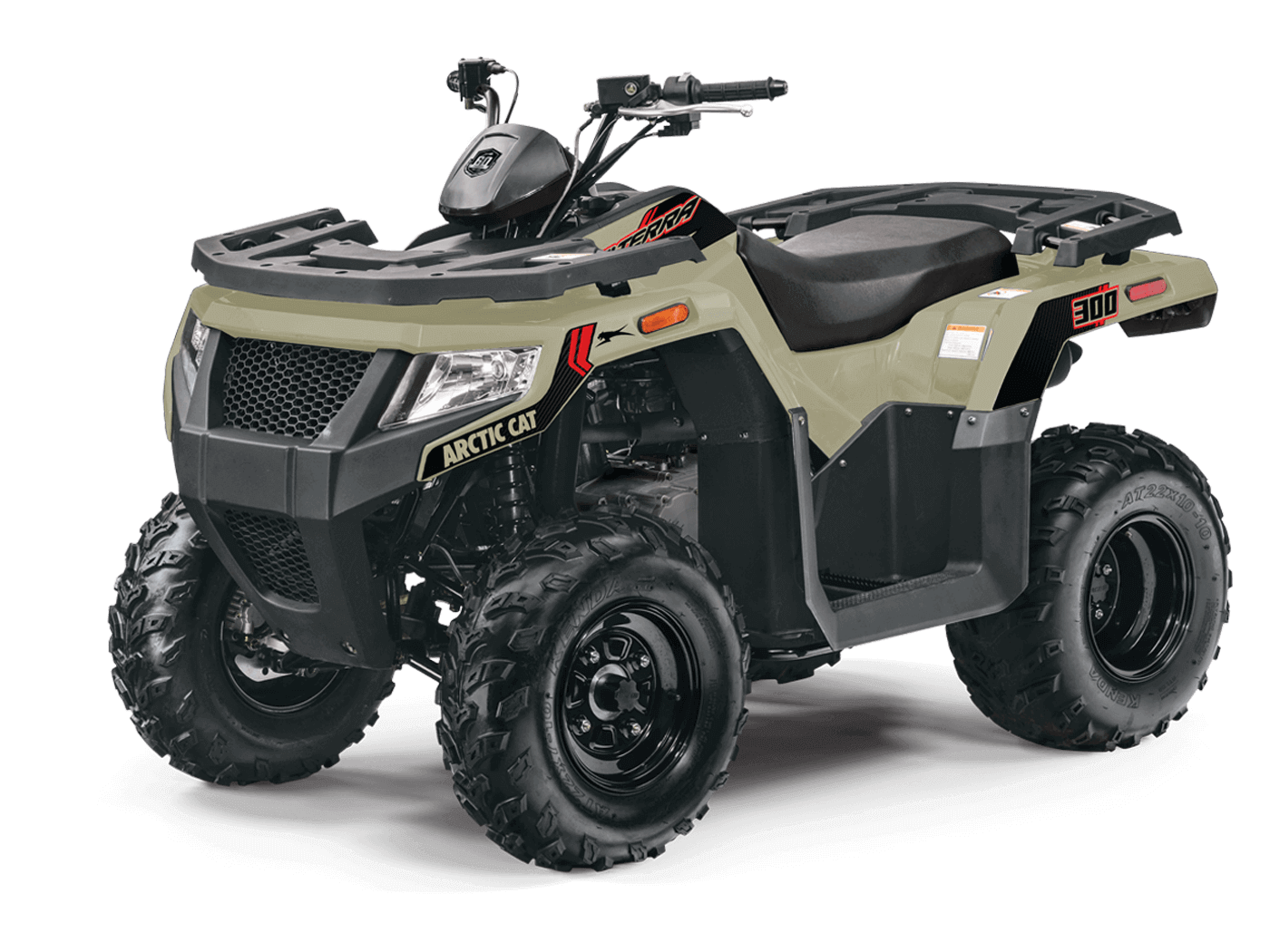 A versatile, lightweight machine made for work and long days on the trail.
$4,649
Starting USD*
*Plus destination charge and set-up.
Logistics surcharge of $100 will apply.
Highlights
Double A-Arm
Front Suspension
Impact-Resistant
Front and Rear Racks
Automatic CVT
Transmission
Dual Halogen
Headlights and Taillights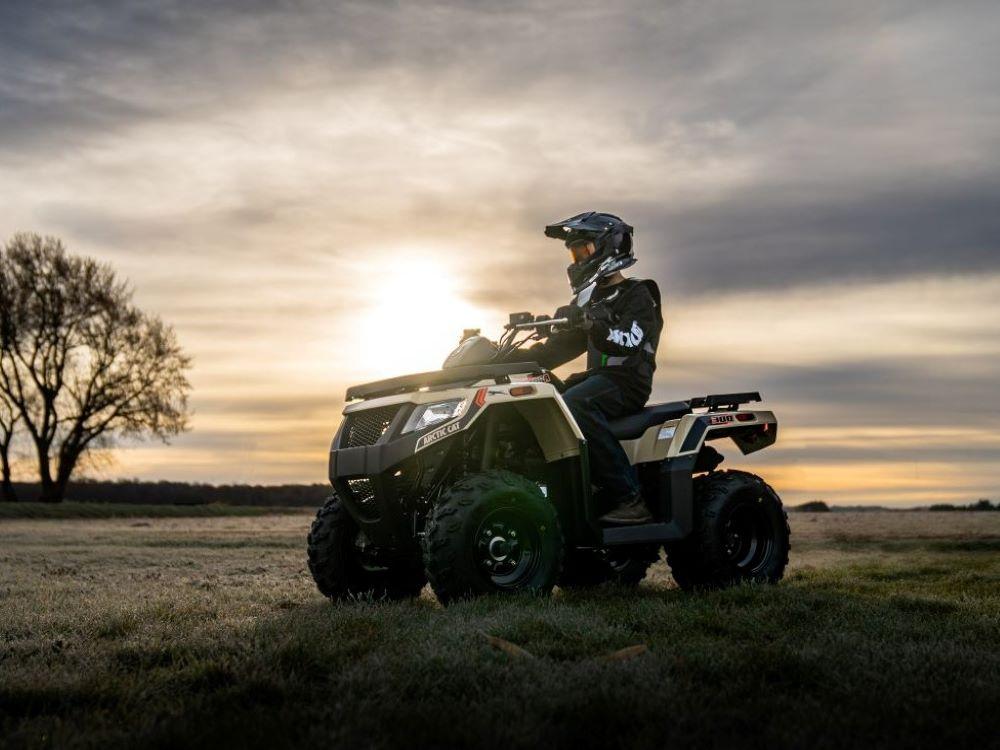 300 Class Engine
Power your ride with a relentless, liquid-cooled 270cc gas engine that keeps a steady temperature during long jobs and all-day adventures.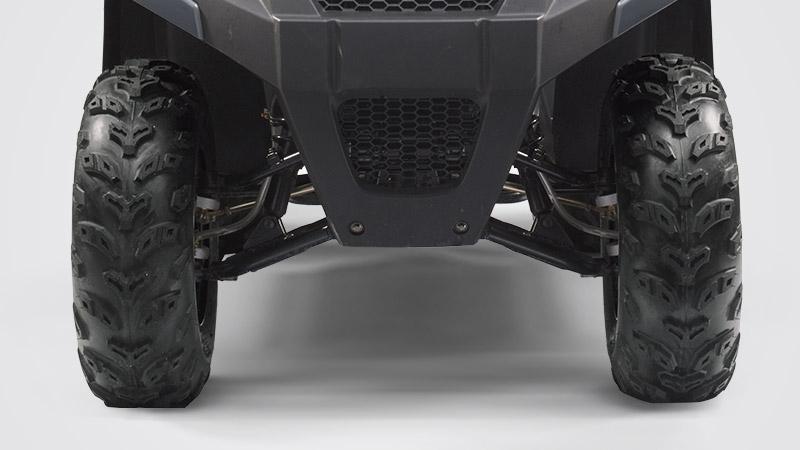 Double A-Arm Front Suspension and Swing-Arm Style Rear Suspension
With five inches of front and rear travel, you won't just conquer bumps in the road — you'll look forward to 'em.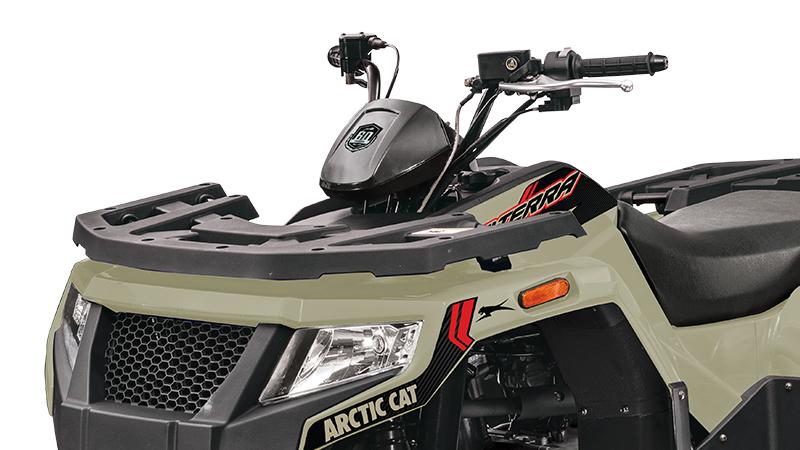 Job-Ready Hauling
Pile on the weight with 50-lb front and 100-lb rear impact-resistant racks, along with a 500-lb towing capacity.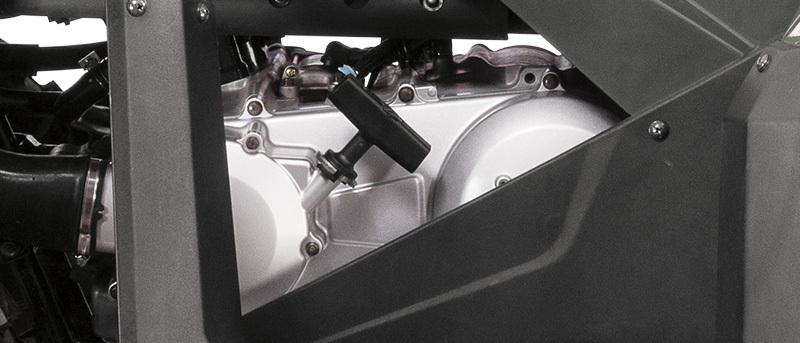 Automatic CVT Transmission
Simple, ready-to-ride acceleration perfect for beginners and seasoned off-roaders alike.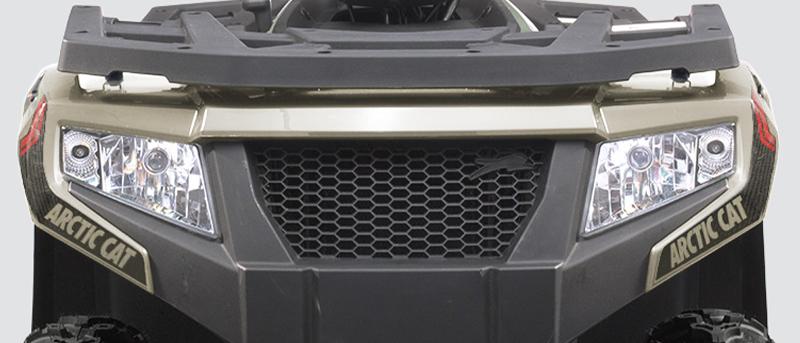 Dual Halogen Headlights and Taillights
Light up the trail for increased visibility and safety.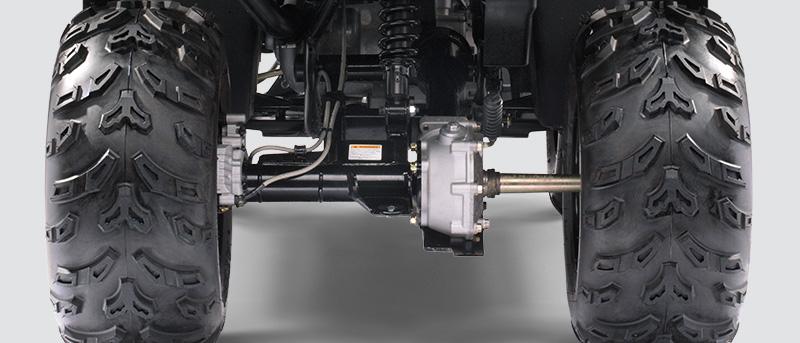 Low Maintenance Shaft-Driven Solid Rear Axle
Improves traction on tight turns — all with little upkeep.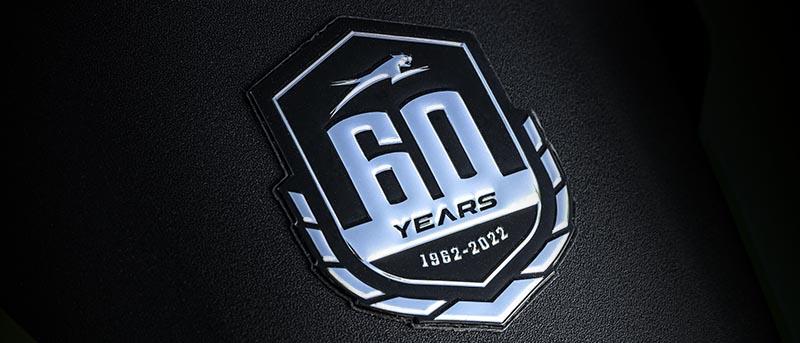 60th Anniversary Badge
Celebrate 60 years of Arctic Cat with this commemorative badge.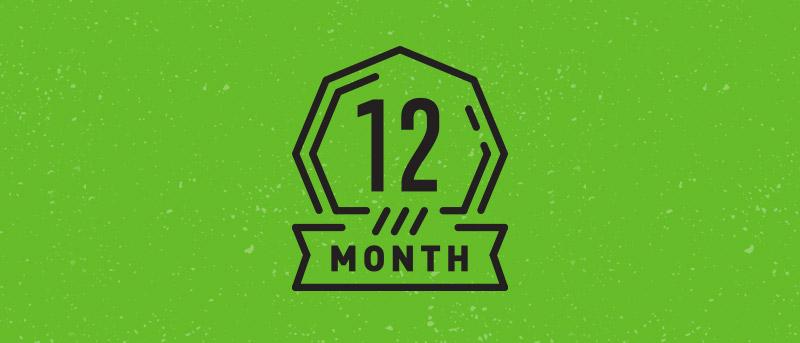 12-Month Warranty
A year of rock-solid coverage so you can have peace of mind on the trail.
Alterra 300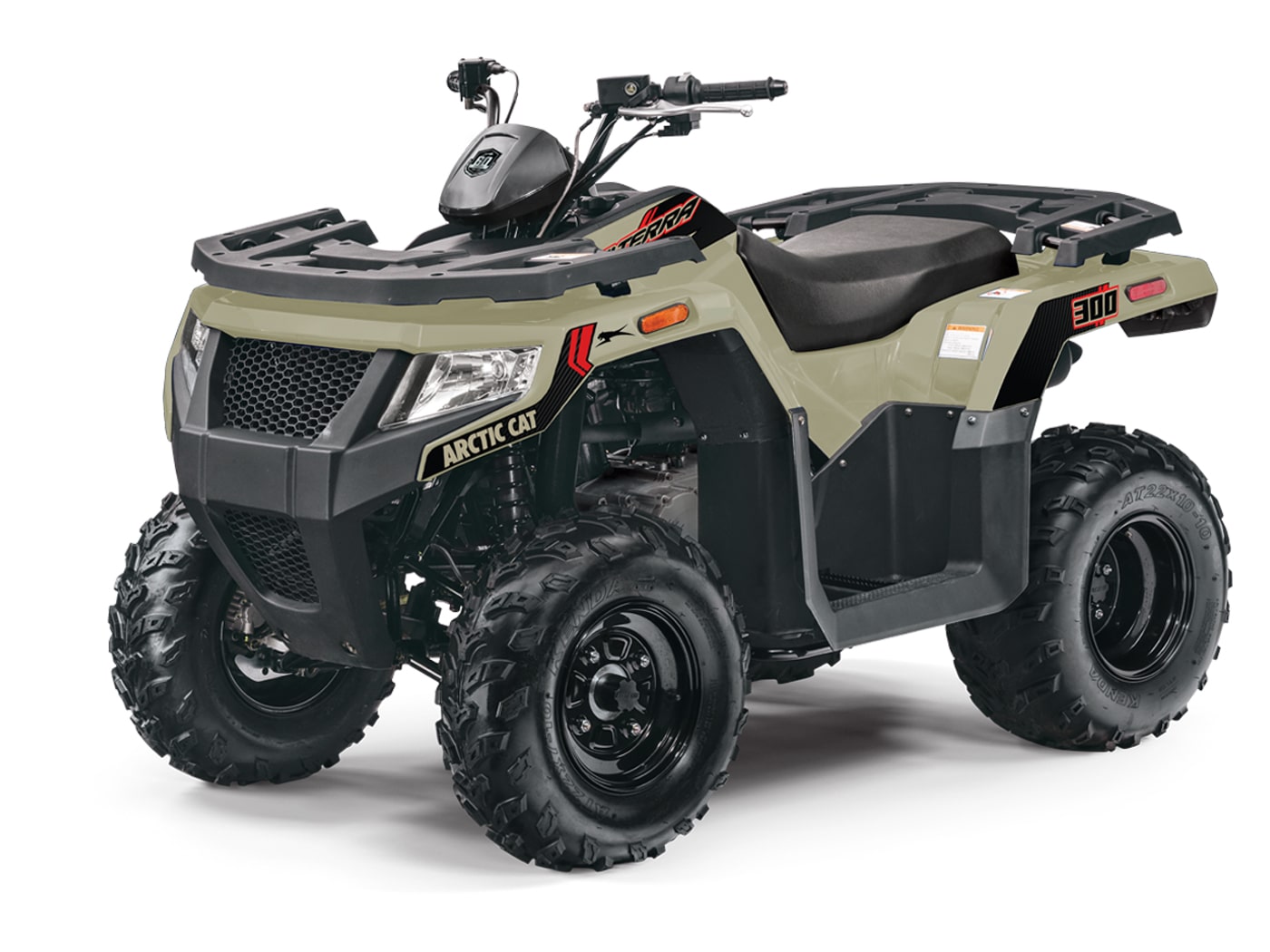 Vehicle specifications are subject to change.
WARNING: Arctic Cat® vehicles can be hazardous to operate. For your safety, all riders should always wear a seat belt (Side-by-Sides), helmet, eye protection, and protective clothing. Riding and alcohol/drugs don't mix. Arctic Cat recommends that all operators take a safety training course. For safety and training information, please see your dealer or call 1-800-887-2887 (ATVs) or visit www.ROHVA.org (Side-by-Sides). Arctic Cat vehicles are for operators age 16 years and older with a valid driver's license, except the Alterra 90, which is intended for operators 10 years of age and older. ©2020 Textron Specialized Vehicles Inc. All rights reserved.