Wildcat XX
Go Anywhere. Ride Over Everything.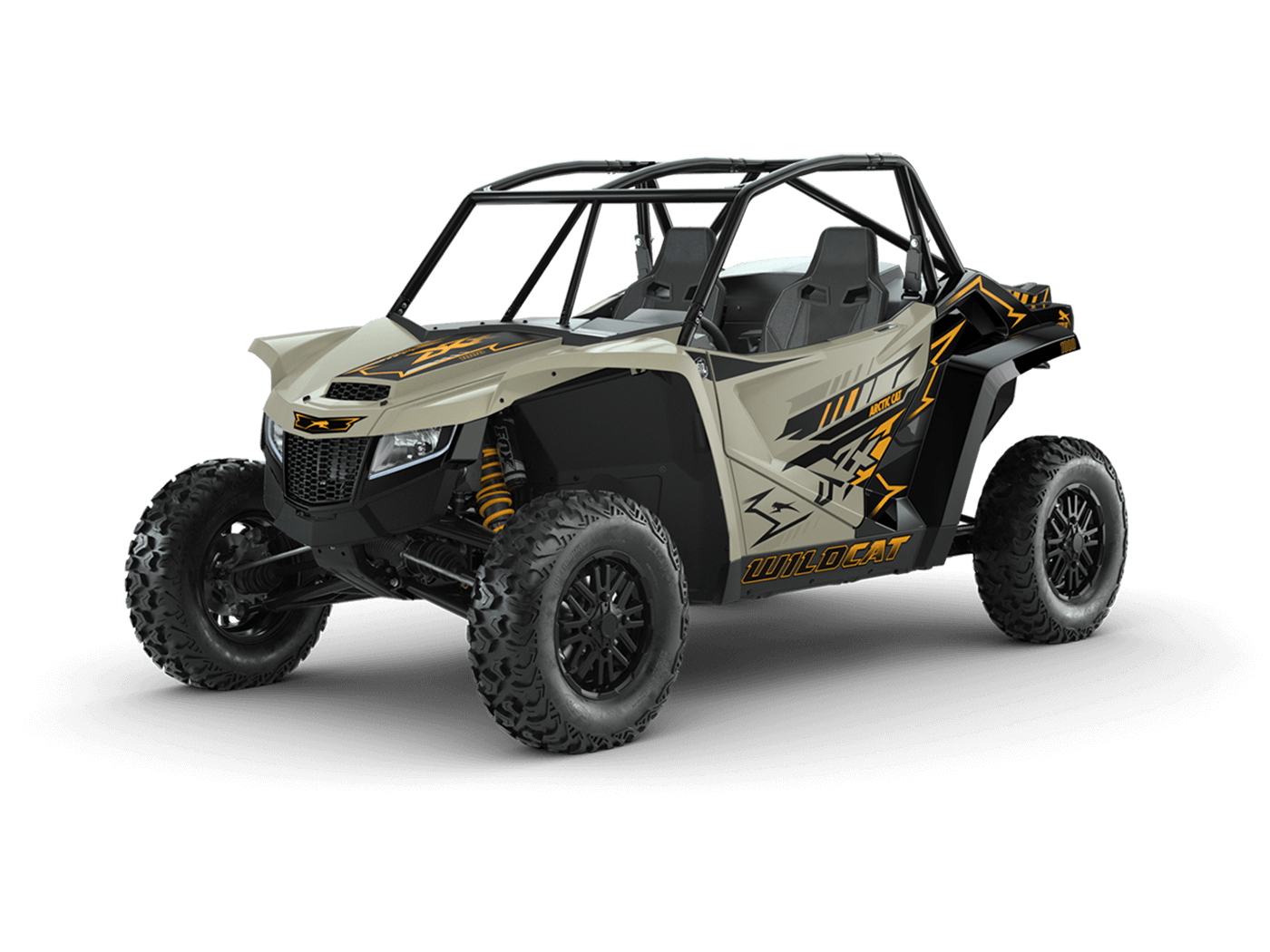 Built to handle effortlessly, corner ruthlessly and dominate the most extreme terrain.
Watch Video
$21,499
Starting USD*
*Plus destination charge and set-up.
Logistics surcharge of $250 will apply.
Highlights
Off-Road Racing
Suspension System
Unequal Length
Front A-Arms
Largest-in-Class
Ergonomic Cab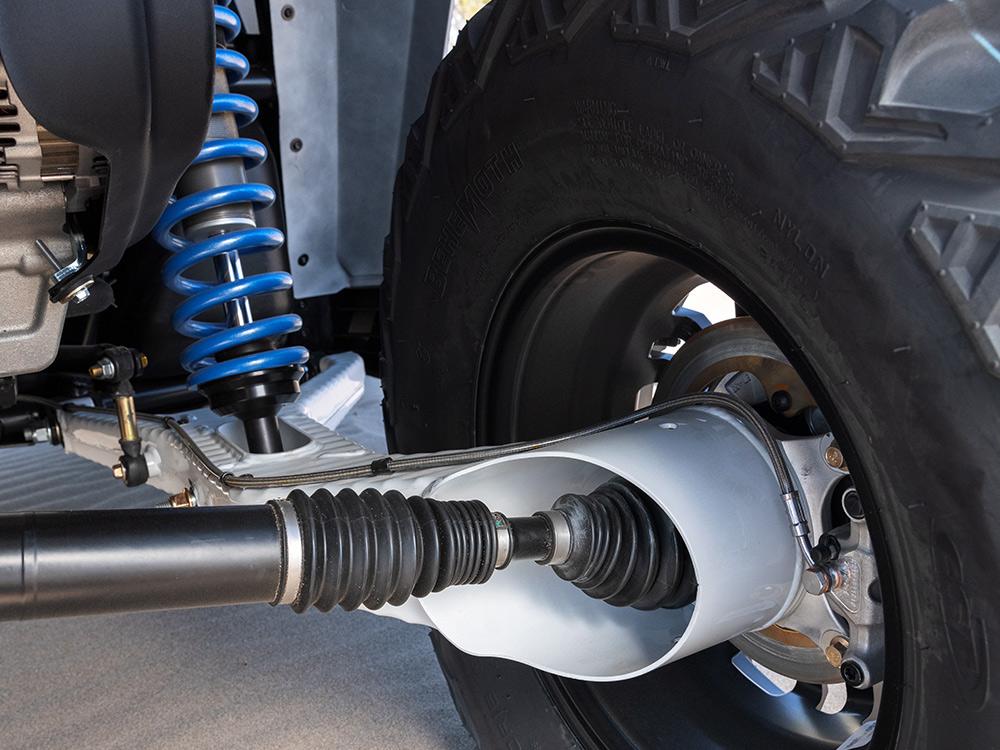 Off-Road Racing Inspired Suspension System
We did our homework and built a suspension system that hugs hairpin turns, dominates uneven terrain and outperforms the competition.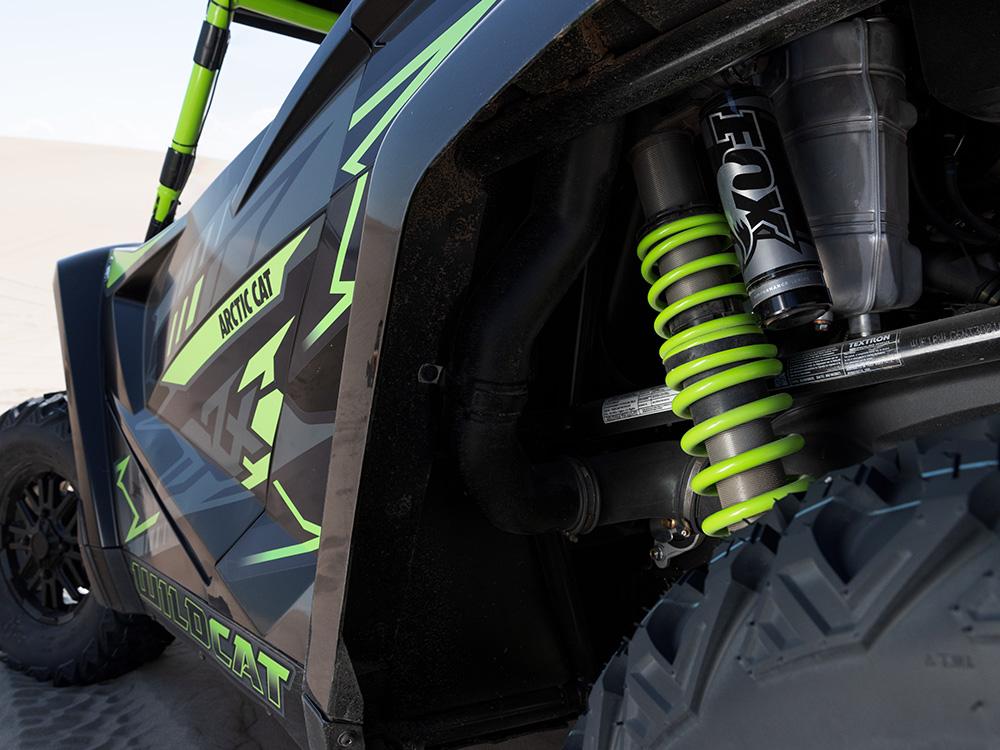 Premium FOX 2.5 PODIUM QS3 Shocks with Bottom-Out Control
Rock-solid, rigid shocks are built for big impact. But looser, more flexible shocks are more comfortable. Instead of choosing, we gave Wildcat XX both.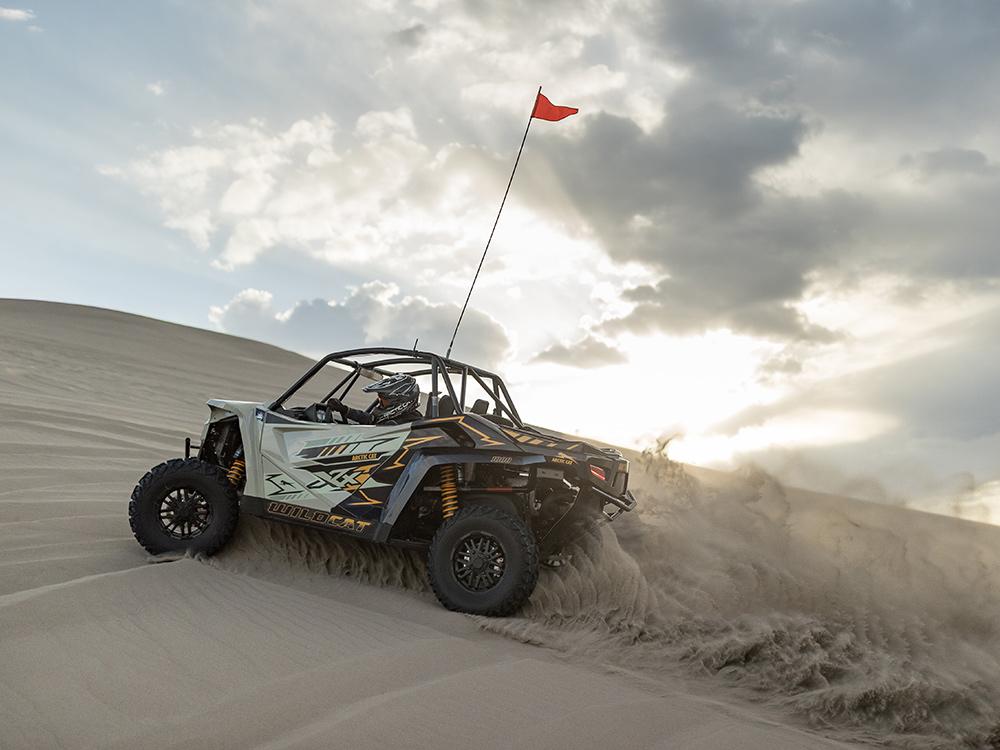 Class-Leading 130HP Engine
Power comes from a race-proven 998cc three- cylinder DOHC 4-stroke EFI engine producing 130-hp. Both SE and LTD models are backed by the all-new Arctic Cat ADAPT CVT System for 2022.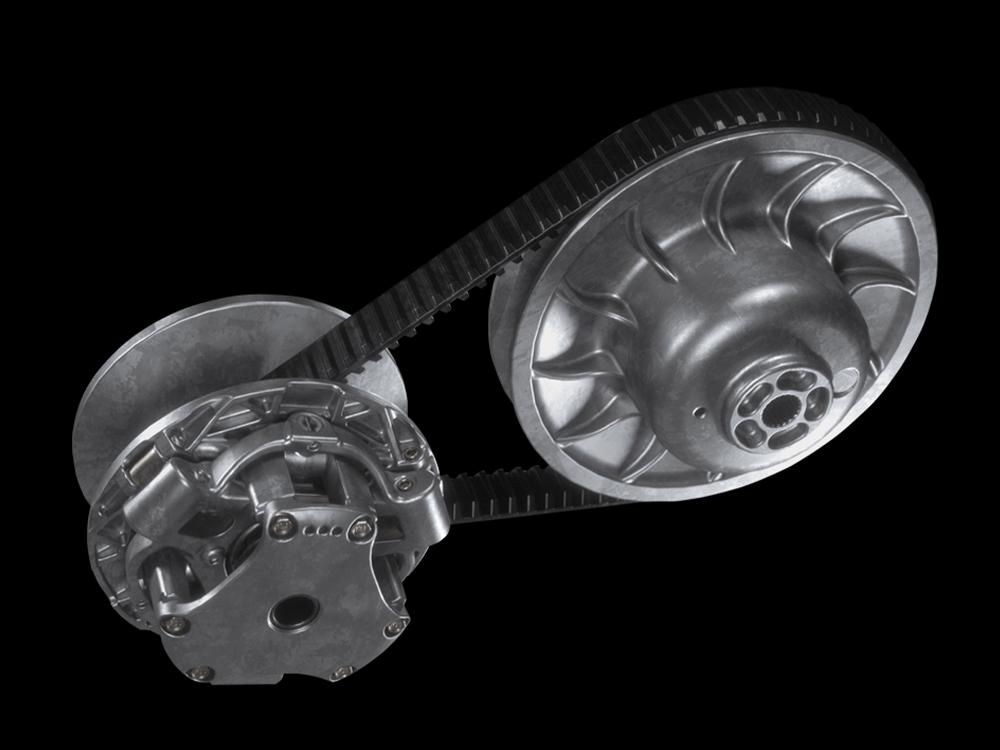 ALL NEW ADAPT CVT Clutch
New Drive and Driven clutches are lighter-weight and employ a compact design with advanced idler system. ADAPT maintains constant belt tension throughout the RPM range resulting in minimized wear, maximum throttle response and longer belt life. (LTD and SE Models Only)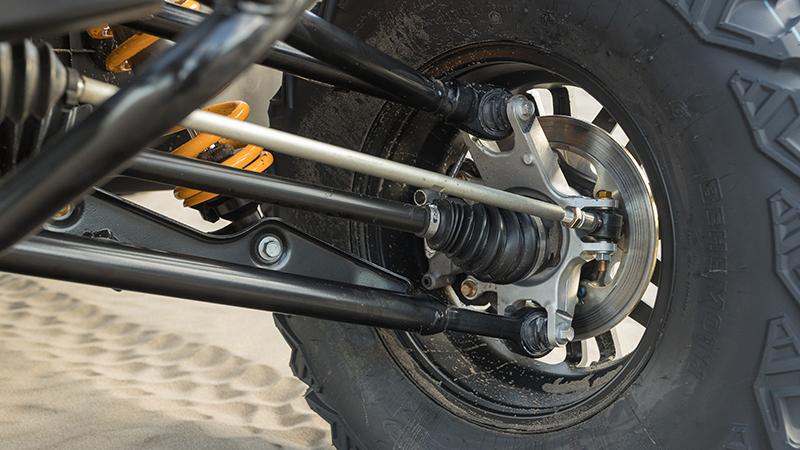 Durable Components
Rocks and dunes aren't for the weak. That's why we loaded Wildcat XX with unstoppable features to help you get the most out of every ride.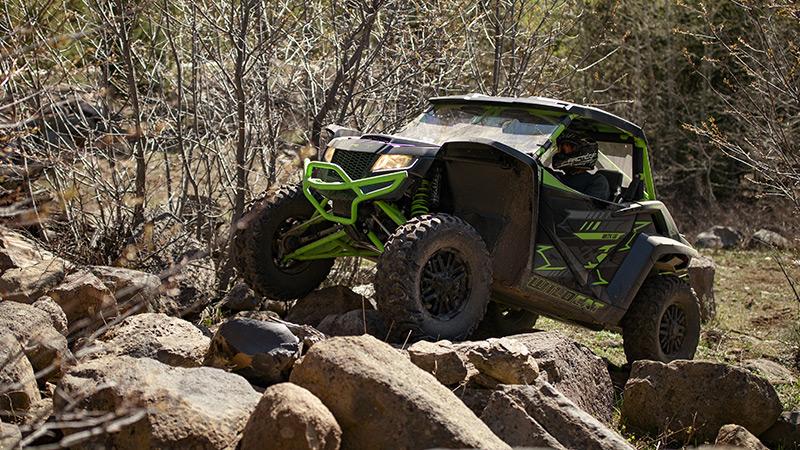 Shift on the Fly 4WD with Locking Front Differential
With Arctic Cat's proven 2/4-Wheel Drive selectability, navigating the world's boldest terrain is a cinch. Need more? 4WD Diff Lock can aid in the Wildcat's superior rock-crawling prowess.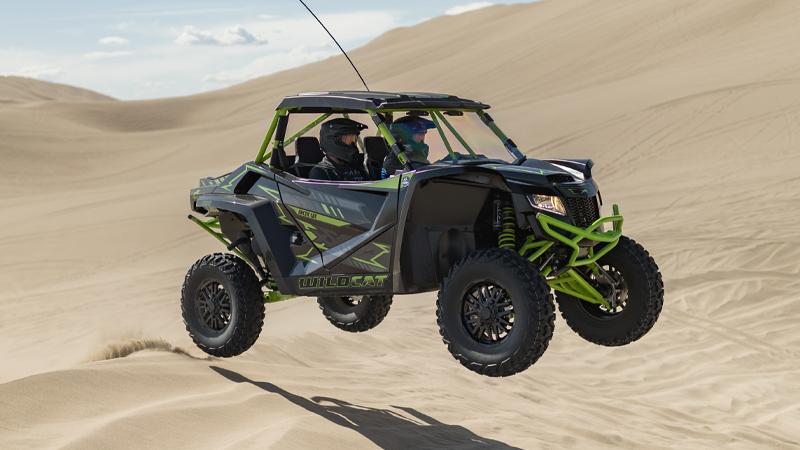 18 inches of Front and Rear Travel
Wildcat XX doesn't flinch at a bump in the road. It has more than enough travel to tame any terrain.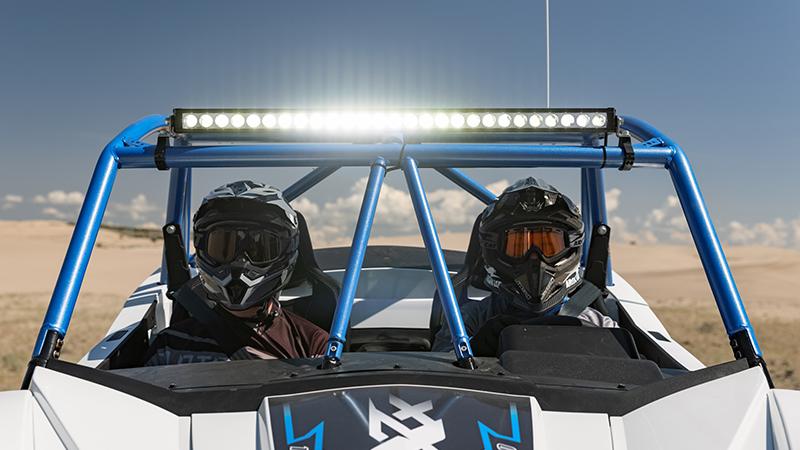 Largest-In-Class Cab
The ultimate chassis control, comes from the best in-cab comfort. The Wildcat XX has the largest cab in the class and features bucket seats with upper body supports, 3-point seat belts, adjustable driver seat, infinitely adjustable steering and a digital gauge tilting in unison with the steering wheel.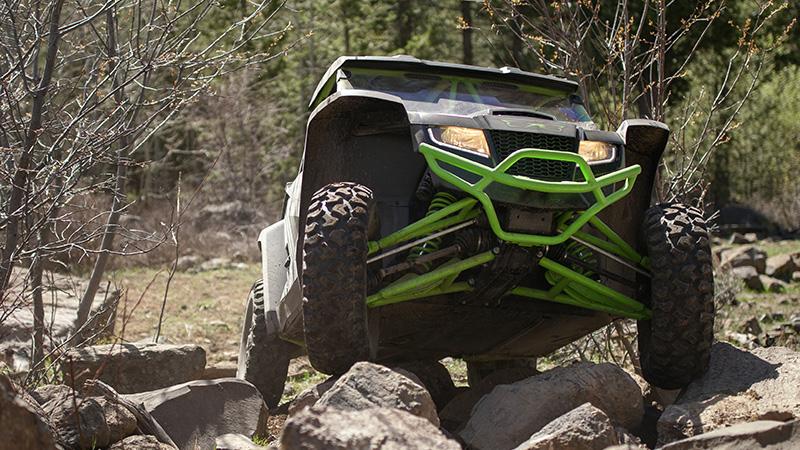 15-inch Ground Clearance
Wildcat XX stays high above terrain, so you can leave obstacles in the dust.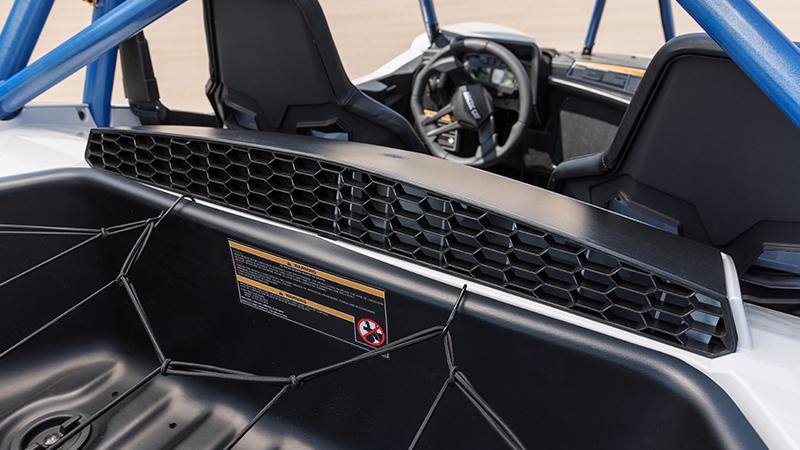 Dual CVT Air-Intake
No need to give this ride a breather — steady airflow keeps Wildcat XX cooler in hot conditions.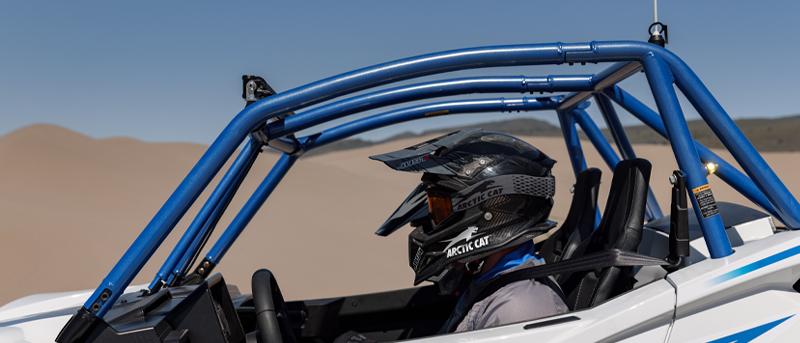 Race-Inspired ROPs
The toughest challenges demand the toughest safety features, like our durable roll-over protection system.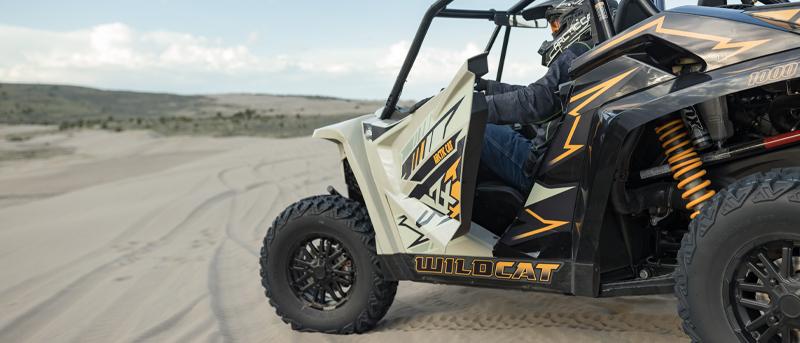 Standard Full Doors
Full-length hard doors give riders added protection from the elements.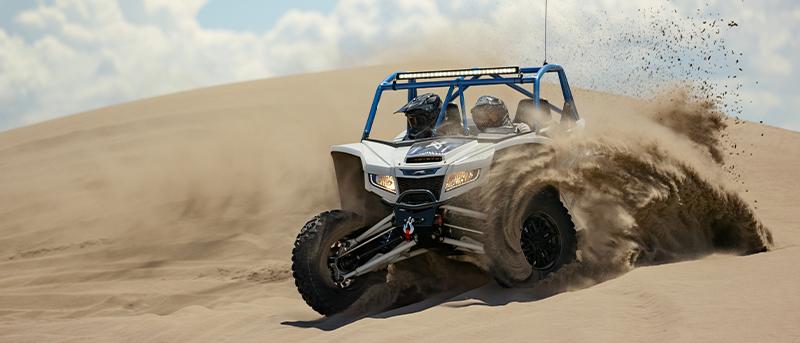 Oversized Fenders
Coverage over each wheel keeps dust and other debris from reaching the cab.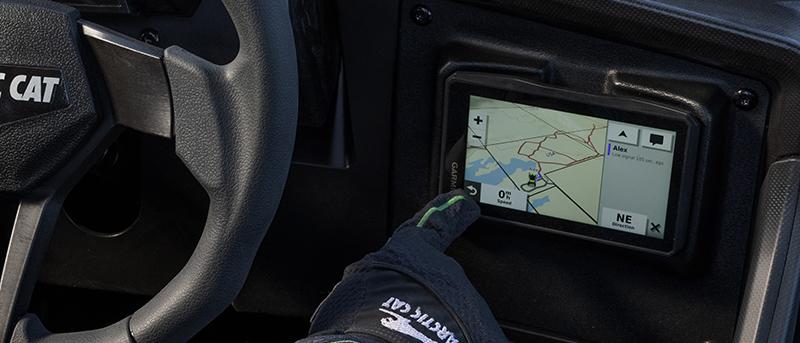 Accessory Ready
Get more juice for your add-on parts with a standard 65-amp alternator and pre-installed wiring.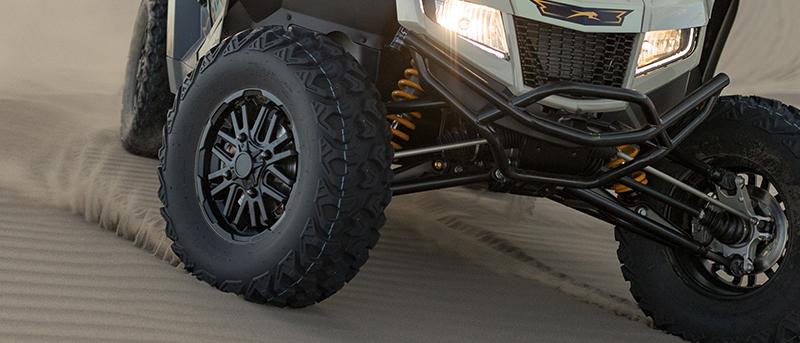 Premium Tires and Wheels
30-inch Behemoth tires with 15-inch custom wheels help you keep a grip on all kinds of terrain.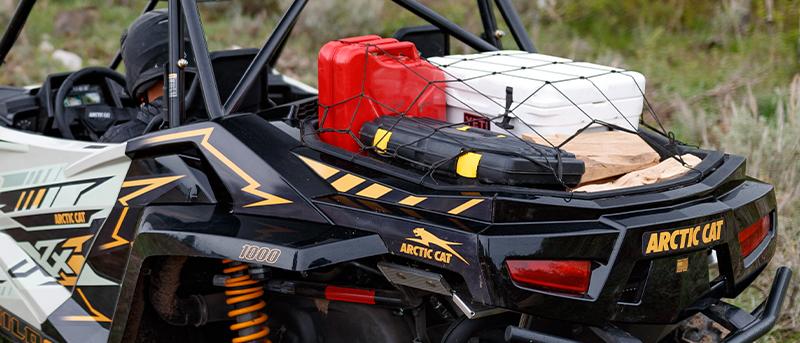 Class-Leading 300-lb Bed
When you need to take extra gear, Wildcat XX hits the spot with a bed large enough to fit a full-sized spare tire.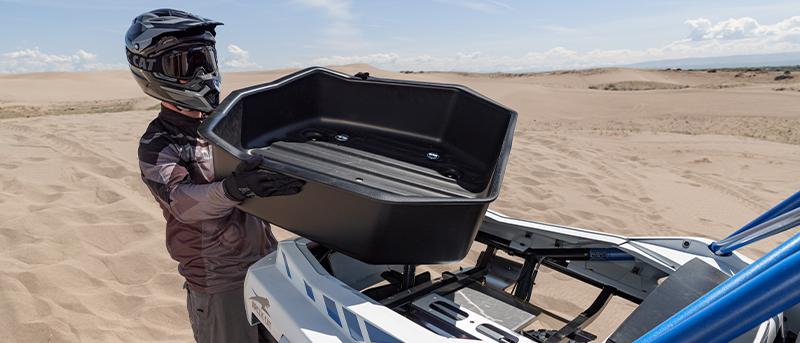 Easy to Service
Toolless and removable components give you quick access for easy serviceability.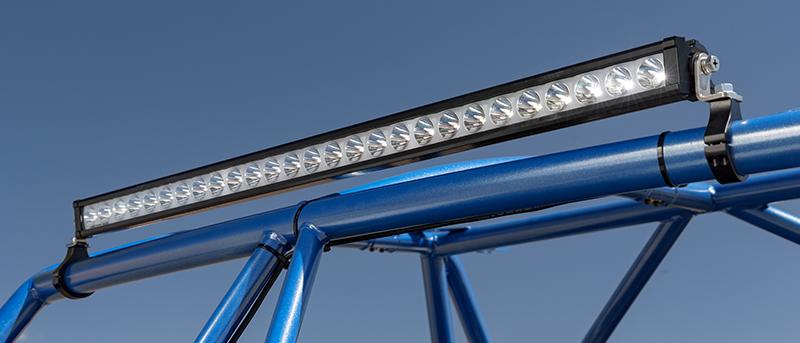 Over 30 Custom-Built Accessories
With an arsenal of factory-built accessories, you can make your mark whenever you ride.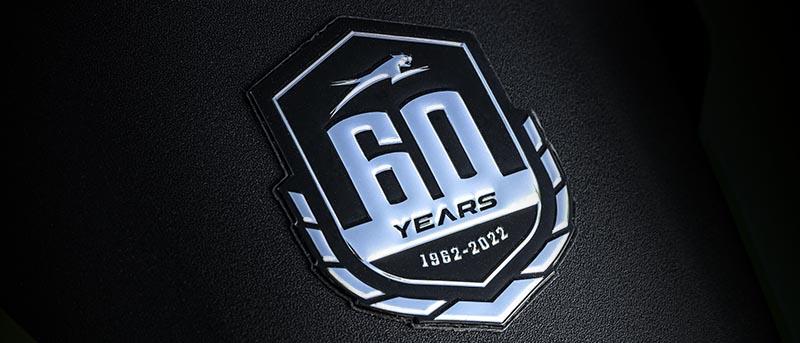 60th Anniversary Badge
Celebrate 60 years of Arctic Cat with this commemorative badge.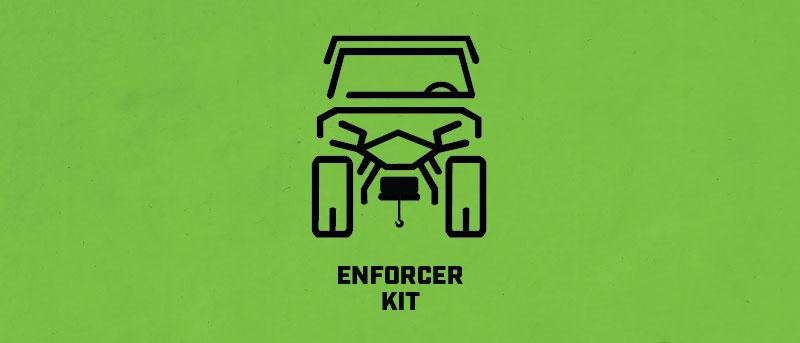 Enforcer Accessory Kit
Give your Wildcat XX extra protection so you can ride with confidence.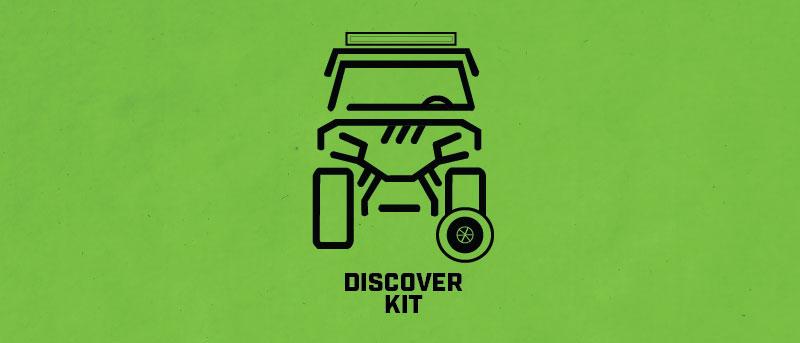 Discover Accessory Kit
All the accessories to ensure a fun and full day of riding in your Wildcat XX.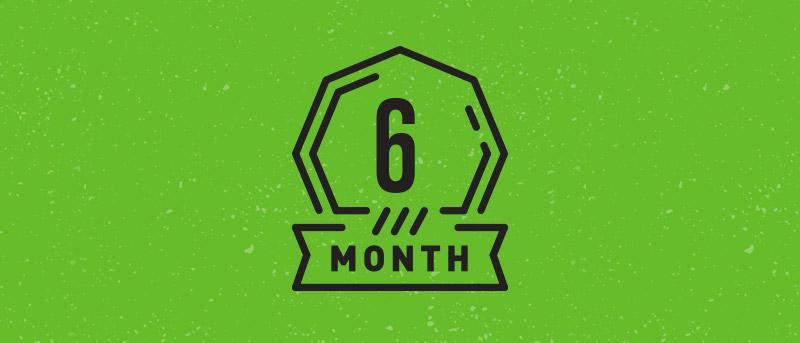 6-Month Warranty
We've got your back with a robust 6-month warranty.
Wildcat XX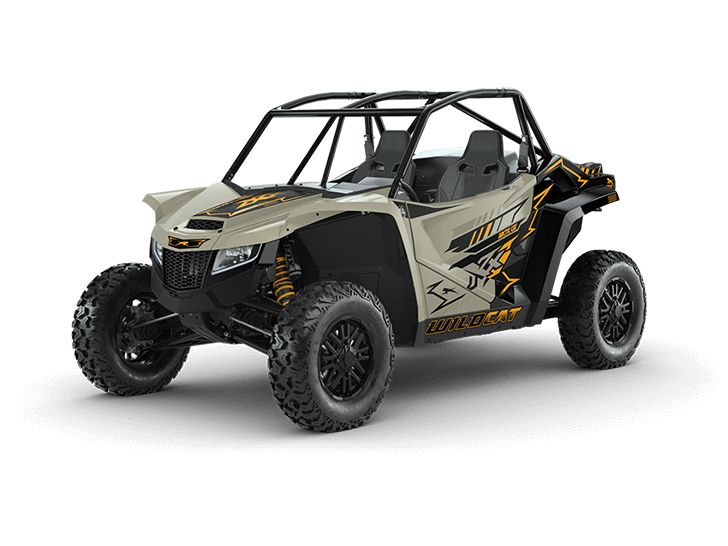 Vehicle specifications are subject to change.
WARNING: Arctic Cat® vehicles can be hazardous to operate. For your safety, all riders should always wear a seat belt (Side-by-Sides), helmet, eye protection, and protective clothing. Riding and alcohol/drugs don't mix. Arctic Cat recommends that all operators take a safety training course. For safety and training information, please see your dealer or call 1-800-887-2887 (ATVs) or visit www.ROHVA.org (Side-by-Sides). Arctic Cat vehicles are for operators age 16 years and older with a valid driver's license, except the Alterra 90, which is intended for operators 10 years of age and older. ©2020 Textron Specialized Vehicles Inc. All rights reserved.